Table of Contents:
How to Check for Warrants in Missouri
In Missouri, warrants are almost always issued by a judge and recorded in the court records. The easiest way to check for warrants in Missouri is to search the public records online or contact the sheriff's office or a law enforcement official. Warrants can be issued for minor infractions, such as failing to report for jury duty, or for major violations where there is evidence of a crime. You can find out if there's a warrant against you so you can resolve the matter or you can check the status of a family member, friend or potential employee.
Online Search of the State Court System
The Missouri state court system maintains a statewide public database that you can use to search for parties, court judgments and charges in the public court system. Visit Case.net, then input a person's last name and click on the tab for Docket Entries. This shows if the person has a warrant against them. Searches can be narrowed by county, city, type of charges and alias information for more accurate searching. Some types of cases are not public record, such as domestic violence matters and those involving juvenile offenders. You may have to hire an attorney to search these cases on your behalf.
Search Via the County Sheriff's Office
If you know which county has issued the warrant, call the local sheriff's office and ask for the warrant department. Many counties keep a directory of active arrest warrants by the person's last name. Some Missouri counties, such as Greene, Boone and Cass, post a list of active warrants online that include details of the offense and the age of the offender. Recent changes in the status of warrants may not be reflected online, so be sure to phone the sheriff's office for the latest information.
Visit Third-Party Websites
Various third-party websites provide free warrant searches in Missouri, although you may have to pay a fee for accessing some public records. For example, Missouri Warrants Directory has some free search tools to look up outstanding warrants. Similar websites are available that provide state, local and city information. Third-party websites are not connected to state or federal law enforcement agencies and may not be as up to date as official databases. It's worth following up your search with a call to the sheriff's office or local law enforcement to make sure the data is correct.
Check With Law Enforcement
You can also find Missouri arrest warrants by visiting any law enforcement office and asking them to look up the person's name for you. Every local law enforcement agency throughout the state of Missouri has access to several databases that together provide a record of outstanding warrants. Be aware that if you're searching for your own information and there is an active warrant out for you, the police can arrest you on the spot.
How to Check for Warrants in Michigan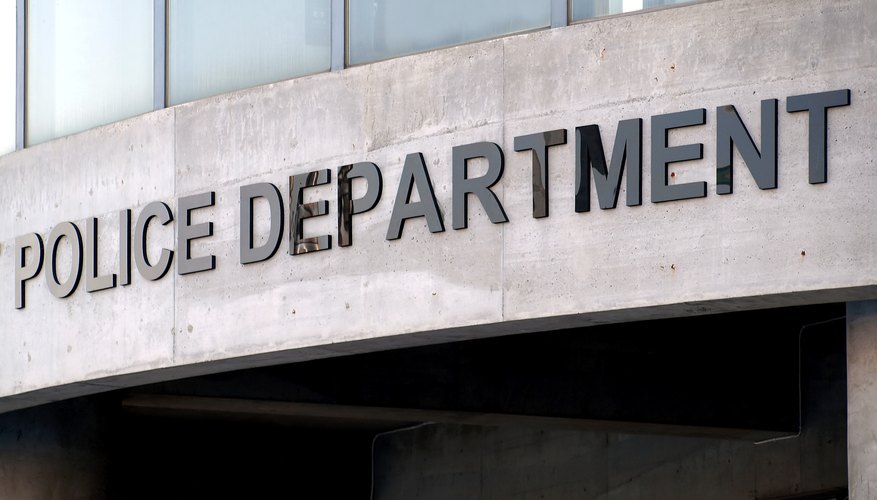 If you believe that you or someone you know has a warrant out for their arrest, it's important to verify this information. If you're aware that you broke the law, knowing that you have a warrant out will allow you to turn yourself in to a Michigan police office or seek legal advice. If you feel that this warrant has been taken out unjustly, this can give you a heads up to begin clearing your name instead of being caught off guard with an arrest. No matter the reason, you should work swiftly to search and verify.
Avoid situations where police will take your information. This means driving the speed limit, and not asking an officer whether you have a warrant out. This doesn't mean to flee the area or go into hiding, but until you have all of the facts, it'd be wise not to voluntarily have your information looked up by officers of the law. Use discretion, because otherwise you'll get arrested without having a chance to understand the facts.
Search court records. This can be done either online or in person. To search online, visit courts.michigan.gov and conduct a search using your name. This will pull up the latest information on your criminal and civil record, or any warrants you may have filed. To search in person, visit the courthouse where you believe the warrant would be filed, and ask a clerk if you can search the active warrants. This information is public record based on the Freedom of Information Act, so you're not obligated to give a reason for wanting to search the records.
Seek understanding for why you have a warrant out if you indeed, do. There are a variety of reasons that this could take place; you could legitimately have broken the law, may have outstanding speeding tickets or worse, could be an identity theft victim.
Take action once you've ascertained the reason for having a warrant for your arrest filed. If it's because of outstanding tickets, make sure you pay the necessary fines. If you're the victim of identity theft, seek an attorney to learn how to have your name cleared and have the offending person arrested.
How to Check for Warrants in Colorado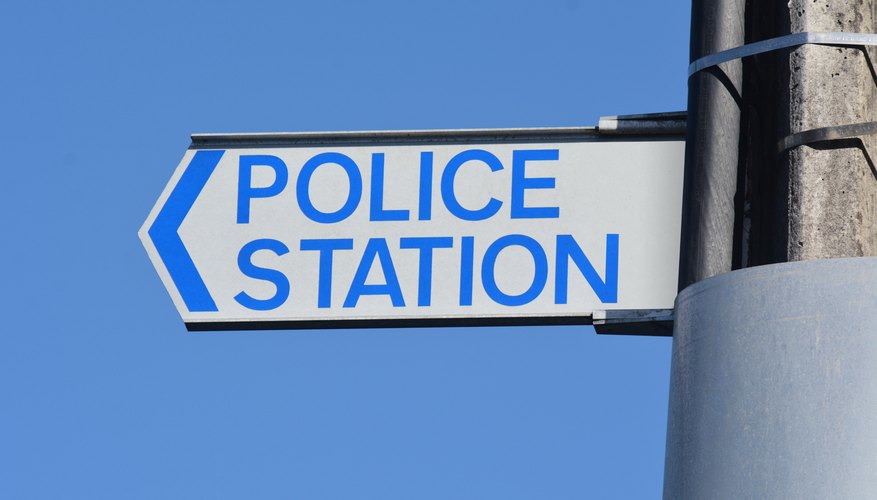 Whatever the reason for your inquiry, there are several ways to search for warrants issued by Colorado courts. How to go about it depends on where the warrant was issued. In some jurisdictions, local law enforcement officials provide the information online in a searchable database. Many police agencies share the warrant information with a national crime database, which your local police department can then access. Other locations require you to ask directly.
Visit Your Local Police Department
For an individual who wants to inquire if a warrant exists for him, appearing in person at the local police station is a quick way to find out. Law enforcement officials use the state database maintained by the Colorado Bureau of Investigation and the national database maintained by the FBI to check for outstanding warrants across the state.
Online Examples From Around the State
If you would prefer to check online first for warrants in Colorado, try the websites of local law enforcement officials in the jurisdiction where the warrant was issued. Some of the sites will only advise you on ways to check. For example, if you missed a court date in Colorado Springs, the city recommends that you call 719-385-6153 for further information – including what, if any, bail charges have been imposed.
Other jurisdictions provide the details online. For example, the Denver County Court allows you to search by name and date of birth for outstanding warrants and provides instructions on how to clear a civil warrant. The Weld County Sheriff's office also has a database you can search by name.
Jefferson County law enforcement officials publish a weekly list of the "most wanted" in the jurisdiction that users can download and view, whereas Pueblo County maintains an online warrant list of several thousand names, including those wanted for minor offenses. Thus, how to search depends on the area.
Search the National Database
The FBI maintains an online database users can search for outstanding warrants. Besides gender and types of crime, you can specify a broad search for wanted individuals with a Colorado connection. This database contains information about persons wanted for the most serious crimes and does not return results for minor offenses, such as traffic violations and other misdemeanors.
Statute of Limitations
Some warrants in Colorado become invalid due to the statute of limitations on the time courts have to begin legal proceedings against people accused of specific crimes. In the Colorado Revised Statutes, specifically C.R.S. 16-5-401, particular offenses and the associated statutes of limitations are listed. For misdemeanor charges, the limitations range from six months for petty offenses, to one year for minor traffic violations, to five years for vehicular homicide. These limitations can be extended for up to five years for persons who leave the state.
Some felonies carry no statute of limitations on prosecution. These include forgery, treason, kidnapping, any sex crime against a child and murder.
How to Find Out If You Have Warrants in Texas
To find out if you have a warrant in Texas you can search county and sheriff's websites for all warrants that have been filed in those jurisdictions. Keep in mind that being pulled over for a minor traffic infraction can lead to your arrest if the law enforcement officer finds an active warrant.
Types of Texas Warrants
There are two types of warrants issued by Texas court: bench warrants and arrest warrants. A bench warrant is issued when a judge finds you in contempt of court or otherwise having failed a legal obligation such as failure to pay child support. An arrest warrant is issued if you are suspected of a crime. Arrest warrants are not arbitrarily issued; a grand jury reviews initial evidence with the warrant issued based on reasonable cause.
Search by County
The Texas Association of Counties lists the websites for each county in the state. To check for warrants on a county website, click on the county and search the site for warrant information. The websites for each jurisdiction are set up by each county, meaning that there will be differing approaches and capabilities when searching for warrants. For example, the Dallas County website has a page dedicated to doing warrant searches. There are also county websites that offer no warrant information at all. For example, the Stonewall County website provides contact information for the sheriff's office, but does not provide warrant information.
Search by County Sheriff's Office
Like the websites set up for each county, sheriff's office websites have a wide variance in the amount of information that can be found regarding active warrants. For example, the Harris County Sheriff's website, which covers Houston, has a page dedicated to providing information on warrants. Information can found based on a person's first/last name and date of birth. On the other hand, some counties don't have a sheriff's website at all.
Other Warrant Research
If the county sheriff's website is not very helpful, there are many online warrant information is available through public records searches. There may be free or paid searches.
You can also call or go directly to the sheriff's department to inquire about warrants you believe were issued for you. If you suspect identity theft, finding out if there are warrants against you quickly is essential. Openly dealing with the courts is your best course of action. If you are suspected of a crime, it is advisable to get legal consultation to properly address an arrest warrant and the underlying suspected crimes.
Tip
If warrant information can't be found online, call the sheriff's office in the county where the warrant was issued.
How to Check for Arrest Warrants in Massachusetts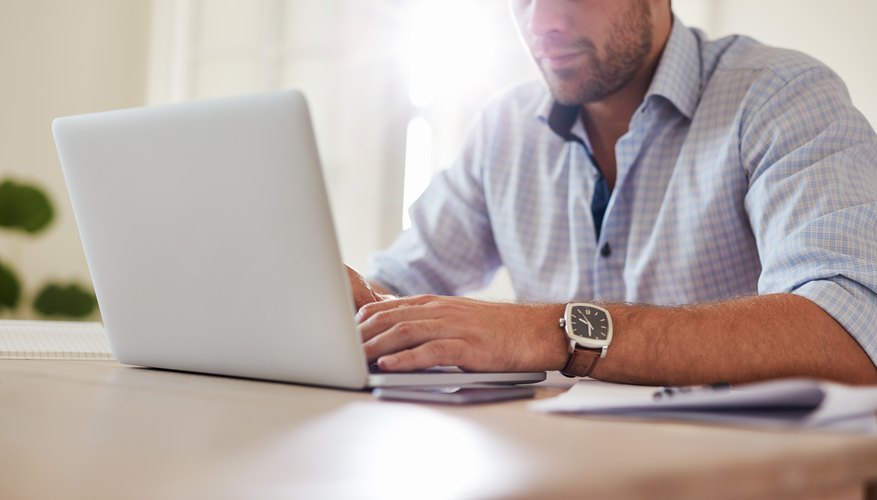 If you worry that you have an outstanding Massachusetts arrest warrant, it's best to find out before you suffer the consequences. Order a Criminal Offender Record Information (CORI), a print-out of all criminal charges ever filed against you in Massachusetts, or pay for an online arrest warrant search.
Outstanding Warrants in Massachusetts
Outstanding warrants in Massachusetts can result in your arrest. A "straight" warrant, also called an arrest warrant, is issued when the police bring criminal charges against you. The police take immediate steps to try and locate you to arrest you, so you are unlikely to remain in the dark too long.
Massachusetts judges also order bench or default warrants if you fail to show up in court after you get a court document called a summons. For example, if you are summoned for jury duty and you do not show up, or if you have a court date on a traffic ticket or child support issue and fail to appear, the odds are that a default warrant will issue.
While these are not technically called arrest warrants, they can result in your arrest in Massachusetts. For example, if you are stopped for a traffic violation and the police see that you have an outstanding bench warrant, they arrest you.
Default warrants can have serious consequences. In Massachusetts, when a default warrant issues, it automatically suspends your driver's license, so if you are picked up for a minor traffic violation, you will also be charged with driving with a suspended license.
Default Warrants in Massachusetts
Unfortunately, there is no easy way to find outstanding default warrants in Massachusetts. You cannot simply go online and tap in your name to learn if a bench warrant was issued against you.
However, if you know that you missed a jury duty call, you can go to the court clerk magistrate's office at the district court in Massachusetts where you had jury duty and ask. If so, go there during regular business hours and request a default removal and warrant recall. You may have to go to the probation department so that it can gather information on you and later appear before the court.
Warrant Checks
To find out if a straight warrant has been issued against you in Massachusetts, pay to get a copy of your own Criminal Offender Record information (CORI) report. If you have ever been the subject of an arrest warrant or charged with a crime in a Massachusetts court, there will be a CORI on you, even if you were found innocent.
Get your CORI report by requesting it in writing or online from the Department of Criminal Justice Information Services (DCJIS). To submit a request in writing, complete the application including a notarized signature. The fee must be included by money order.
Private companies also offer online Massachusetts warrant searches. Check out the company before you hand over your credit card information to pay the fee.
How to Check for Arrest Warrants in Ohio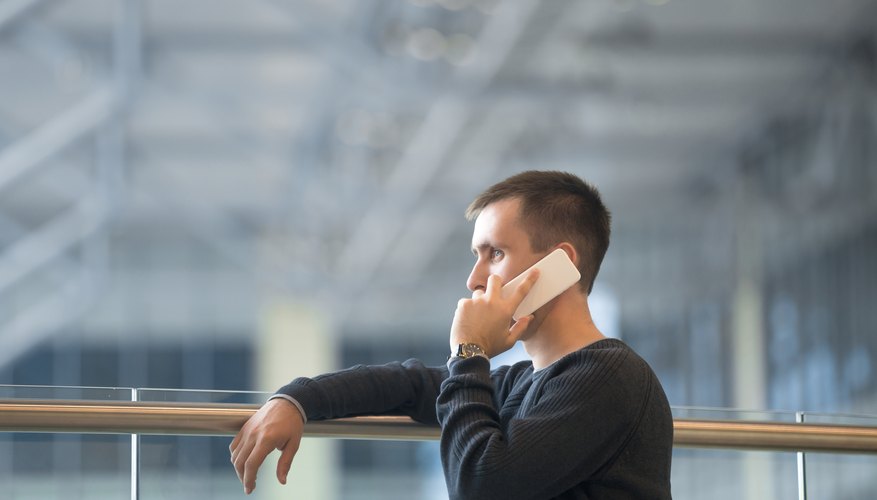 The best way to find an arrest warrant is to determine which law enforcement agency issued it. Ohio has a state police highway patrol, county sheriff's department and town and city police for many municipalities. They all can issue warrants for someone's arrest after an officer or investigator determines there's enough evidence to charge a suspect with a crime. Agencies share information and may be aware of each other's outstanding warrants if a suspect enters other jurisdictions. You can use the Freedom of Information Act to obtain the records.
List the information you have on a person or persons that you believe might be wanted by police. This would include their name, address, age and an estimated date of the crime for which they've been accused. The information probably already exists in police, court and E-911 data bases.
Call the non-emergency, administrative number for the county 911 office. Depending on the size of the department, there may be a records clerk on staff. If not, you might have to allow the department a few days to conduct the research and get back to you. They can tell you, based on any names, dates and description of crimes or incidents, which police agency was assigned to the matter that may have resulted in a warrant being issued for a suspect's arrest.
Visit the police department noted by the 911 department. This could also include a field office of the Ohio State Highway Patrol or a county sheriff's department, so don't assume the case belongs to town or city police. Provide the name of the person for whom the agency has an arrest warrant. If it turns out the agency is not the one that issued the warrant, ask a records clerk or officer if the warrant has been electronically submitted to their data base. Many police departments in the state can share data and reports through the Ohio incident-based reporting system. If you are not seeking records for anyone specific, simply ask to view all the department's current arrest warrants. Either way, department staff may ask you to put your request in writing under the provisions of the state's Freedom of Information Law (FOIL) before they tell you if such a document exists and whether you can have it. Your written request should include your contact information and a description of the specific document you are looking for. If a case is still under investigation and the release of a suspect's name would jeopardize a police agency's ability to apprehend them, you may be denied access.
How to Find Out If You Have A Warrant In California
A warrant for your arrest in California is not something to take lightly. Regardless of the reason, that warrant was issued so you can be arrested next time you visit California. You could have a warrant for numerous reasons, from a missed court date to not paying your parking tickets. Find out if you have a warrant in California by searching online or contacting the sheriff's department.
Do a search on the internet to find out if you have an outstanding warrant. Many counties in California offer an online database of warrants searchable by name. However, this information is limited to the specific county only.
Contact the clerk at the courthouse in the county where you may have a warrant out. Ask the clerk to help you find out. You can visit the courthouse to speak with the clerk, but you run the risk of getting arrested.
Call the sheriff's department in the county where you may have a warrant. Ask for the person in the records department, which is where data on outstanding warrants is kept.
Hire an online service that can help you find out whether or not you have an outstanding warrant. You will do less work, but unlike the other options, this choice will cost you money.
How to Check for Arrest Warrants in Arizona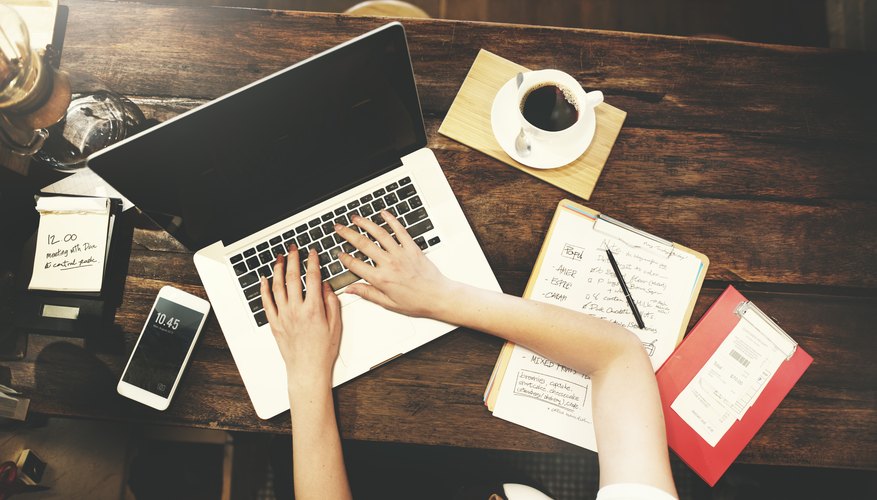 There are many reasons why a warrant may be issued for an individual, such as a failure to appear in court or for committing a probation violation. Those unsure if they have an outstanding arrest warrant in the state of Arizona or those who want to find out if somebody they know has a warrant out for his arrest within that state may do so via a variety of means.
Verify the name of the individual you want to search for. Note that some people have utilized a variety of names in their lives. These may include legal names in addition to nicknames and other names utilized to evade detection by certain entities, such as law enforcement.
Determine the county in which the person may be wanted. If unsure, compile a list of all possible counties to search.
Contact the sheriff's office in the appropriate county. Some counties, including Arizona's largest, Maricopa, allow the public to search its database of outstanding warrants online. Every county differs in what procedures should be taken to determine if a warrant has been issued for an individual's arrest. For example, Pima County, Arizona's second largest, asks that the appropriate court of jurisdiction within that county be contacted directly. A list of links to all 15 of Arizona's counties may be found on the Arizona Association of Counties website. Proceed to the county's website and navigate to a link for the Sheriff's Office.
Warning
Information accessed online is not guaranteed to be 100 percent accurate and up-to-date. Contact the county's sheriff's office directly to confirm information attained from its website.
Only certified police officers should attempt to arrest a person who is wanted, and all felons should be considered armed and dangerous. If you have information on the current location of someone who has a warrant out for her arrest, call your local sheriff or the sheriff's office in which the individual is wanted.
How to Check for Warrants in Tennessee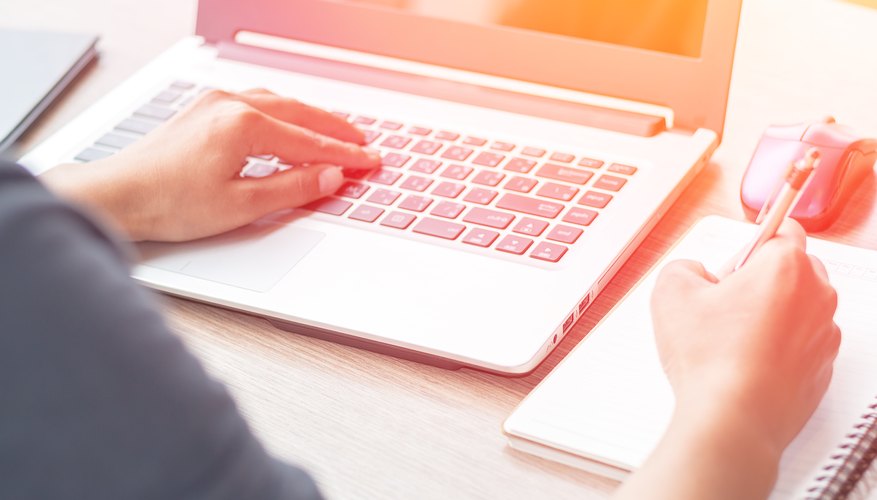 If you suspect that you have an outstanding warrant, you will have to do a bit of research to find out. Warrants for arrest are public information and can be easy to find, but there is no single source for finding the information you need. The Tennessee warrant database is a good place to start, but you might need to dig a little deeper depending on where you suspect you might have an outstanding warrant.
Log on to the internet and go to the Tennessee Warrants Directory. This directory is part of Tennessee's public records and exists to help individuals find out if there is a warrant out for their arrest. This directory does not tell you if you have a warrant out or not; it simply serves as a link to the people who can tell you if you do.
Click on the county or city where you suspect you might have a warrant. This link will take you to the website for that county's sheriff's office. Also, you can open a list bar of the county you would like to check for a warrant in on the upper left portion of the screen. Choose the correct county and a list of helpful public records links will appear on the next screen.
Contact the office directly by telephone or e-mail. Be sure to call during business hours.
Check the Tennessee Most Wanted Criminal and Fugitive Databases if the links to the sheriff's office you clicked is broken or its contact information is no longer valid. This is also a good place to go if you are having trouble finding the information you need on the Tennessee Warrants Directory.
Call the Tennessee Department of Corrections if you have any further questions. This agency can provide helpful information to people searching for outstanding warrants.
Tip
Research as much information as you can on the internet before you begin making phone calls. This will make your search progress more quickly.
How do I Check for Warrants in Kansas?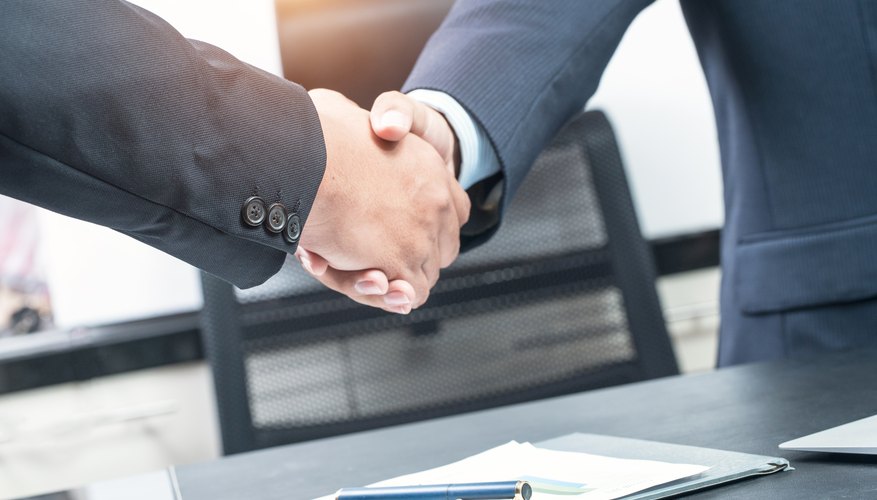 In Kansas, arrest warrants never expire, except when a suspect dies or is apprehended by police. If you suspect there may be a warrant out for your arrest in Kansas, getting it taken care of is the best thing you can do. Finding an active warrant could require you to do jail time or pay a fine, depending on the nature of the offense.
Call the local courthouse. This is by far the least painful of your options; however, it only works if you know the county in Kansas where you suspect the warrant is active. The courthouse will only have information about offenses committed within its jurisdiction.
Hire an attorney, as he has access to records from any county in the state. However, courthouses and police departments have no legal obligation to share information with anyone not listed on warrants. Keep in mind that hiring an attorney incurs a large expense. If he is unable to get any information, you could spend a large sum and still not know if there are warrants out for your arrest.
Call the sheriff's department in the jurisdiction where you suspect a warrant may be active. Provide your full name, date of birth and social security number. Calling the sheriff's station gives the police reason to believe you will be turning yourself in if there is an active warrant for your arrest. Remember that the police can track the location of the phone from which you call. If the nature of your offense is egregious enough, they will find and apprehend you.
Make an appearance at the county jail or courthouse. If you decide to do this and find a warrant out for your arrest, you will go to jail immediately and stay there until a judge can see you. This usually takes three to 30 business days, depending on the offense. You will not be eligible for release on bail because you have already run from the warrant, and they do want you to run again.
How to Check for Pennsylvania Warrants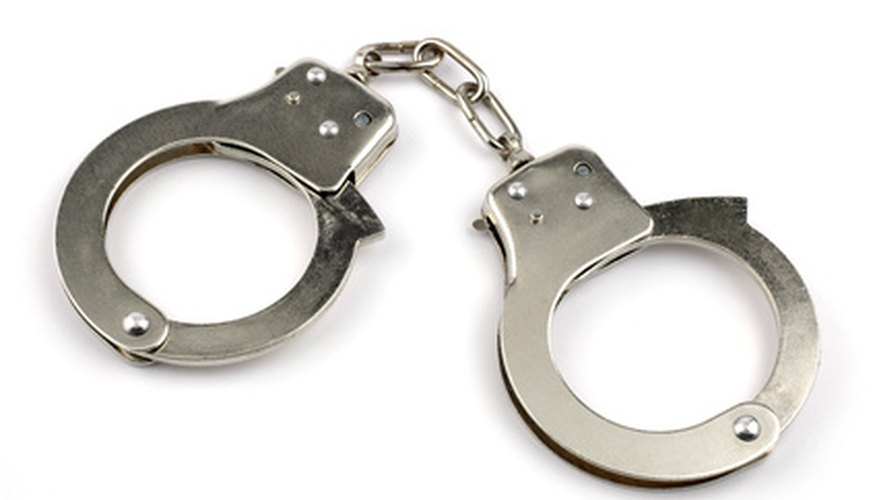 If you have unpaid traffic tickets or did not show up for an appointed court date in Pennsylvania, you may have a bench warrant out for your arrest. To confirm whether or not you have an active warrant, you'll have to contact someone with access to the court system, such as an attorney, bondsman or county clerk. When a bench warrant is outstanding, police officers have the right to arrest you even if they are pulling you over for a simple traffic violation. You'll want to find out as soon as possible if you have a warrant so that you can have it removed.
Contact an Attorney
Ask him to find out if you have an arrest warrant issued in Pennsylvania. There will probably be a small fee associated with this service, depending upon the attorney that you contact.
Contact a Professional Bondsman
Ask the bondsman to find out if there is a Pennsylvania warrant issued in your name. If you know the county where the warrant may have been issued, contact a bondsman in that county. Many bondsmen are happy to provide this service for free, since they have access to the correct data.
Use a Warrant Search Database to Search for a Warrant in Your Name
These types of services typically offer to sell you a membership which allows you to use all the resources on the website for a predetermined time period.
Call the Pennsylvania City or County Court
If an incident occurred that may have resulted in a warrant, you probably already know which town it was in. Ask to speak with a clerk of court in that area and they should be able to tell you, for free, whether or not a warrant has been issued in your name.
Warning
If you go to the police station to find out if a warrant has been issued in your name, you are likely to be arrested on the spot if the answer is yes.