•••
Hemera Technologies/AbleStock.com/Getty Images
Step 1
•••
katsgraphicslv/iStock/Getty Images
Obtain a disabled parking permit renewal application from the Department of Transportation. Call your state's DoT or Department of Motor Vehicles and request the paperwork for renewing your parking permit. Some states, such as Nebraska, have a separate renewal application, while other states, such as Texas and Minnesota, require you to use the original application form.
Step 2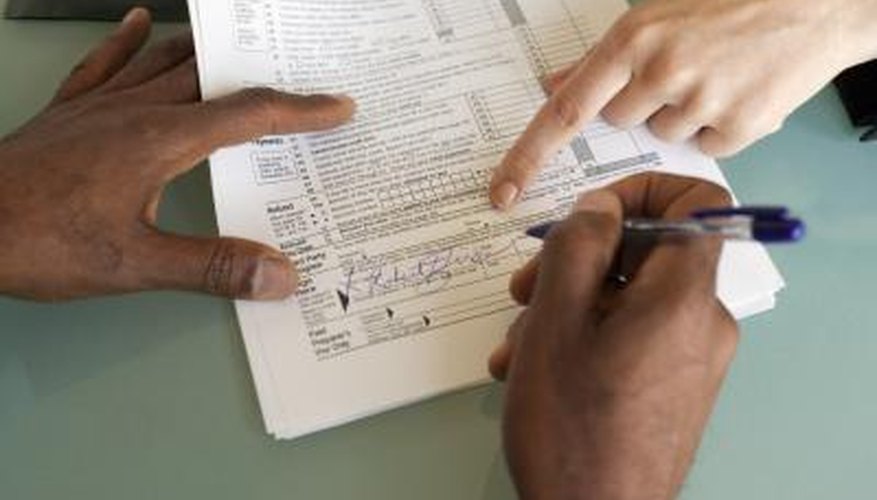 •••
Creatas/Creatas/Getty Images
Complete the renewal application. The renewal applications do not require you to visit the doctor again to have her complete a physical portion of the form, but you must provide your name, address, driver's license number, car make, car year, license plate number and Vehicle Identification Number.
Step 3
•••
Photodisc/Photodisc/Getty Images
Submit the disabled parking permit application form to the Department of Transportation. The specific address to which the application must be sent is indicated on the application form. In many cases, there is no fee to renew your handicapped parking permit, but in some cases there may be a fee. For instance, Texas has a $5 fee for temporary disability parking permits.
Hemera Technologies/AbleStock.com/Getty Images