Driver's licenses, state identification cards and vehicle registration details are overseen by the Minnesota Department of Public Safety, which is located in the state capital of St. Paul. While most people use a driver's license as a primary form of identification, there are many reasons to carry a state identification card instead. ID cards are less expensive to acquire than a driver's license. For people who rely on other forms of transportation, who do not drive or whose licenses have been revoked, a Minnesota ID card is a good choice because it's pocket-sized, convenient and legal.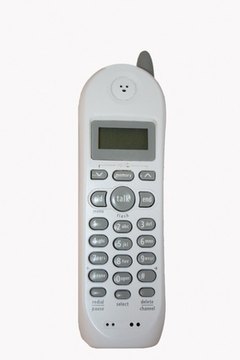 Cordless Telephone image by Sujit Mahapatra from Fotolia.com
Find a quiet place to make a phone call. Prepare for about 15 minutes of uninterrupted time.
Dial 651-296-6911. Make sure to dial a 1 if you are outside the 651 area code.
Listen to the voice on the the automatic information line. You will be told to press a number key to make a selection, or just say the name of the selection that you want. After hearing the choice "Ask for an agent," say the word "agent" into your telephone.
You will then be given another set of choices. Say "identification card."
You will then be asked, "Do you have your driver's license number ready?" Say "No." The voice prompt will tell you how many minutes you can expect to be on hold and state that calls are answered in the order they are received. Remain on the line until an agent picks up.
When the agent answers, say you would like to know the status of your Minnesota photo ID card. The agent will then ask for your full name. Provide the agent with that information, starting with last name first. Speak slowly and provide the agent with letters and words to indicate the proper spelling. For instance, with the last name Nelson, respond with "N as in Nancy, E as in elephant" and so forth.
The agent will retrieve status information from the computer system and provide you with an update on your photo ID.