Handicapped parking makes life in Florida a little easier for those who already have daily challenges in life. To prevent self-righteous individuals from taking advantage of these opportunities for the disabled, as well as to maintain order overall, Florida has handicapped-parking laws. These laws are dictated by the Florida legislature.
Permit Required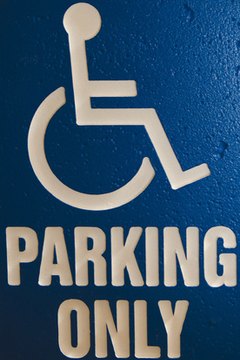 handicap parking only sign image by jimcox40 from Fotolia.com
To use handicapped parking, you must have a disabled-parking permit. To get one, you must fill out and submit application form HSMV 83039 to a tax collector's office along with payment for the permit (fees are based on the fee chart in the form). You also must show identification upon submission.
Free Parking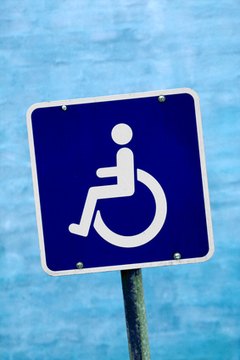 If you have a disabled-parking permit, you may park for free wherever there are meters. There might be limits on how long you can park there, depending on the location.
Parking Requirements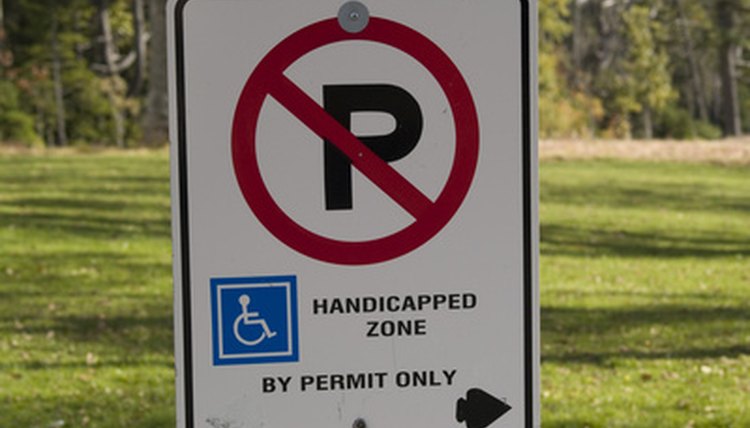 According to Florida statutes, you are are allowed to park in parking spots designated as handicapped only if your vehicle displays a permit or license plate showing that you are disabled.
Other U.S. Permits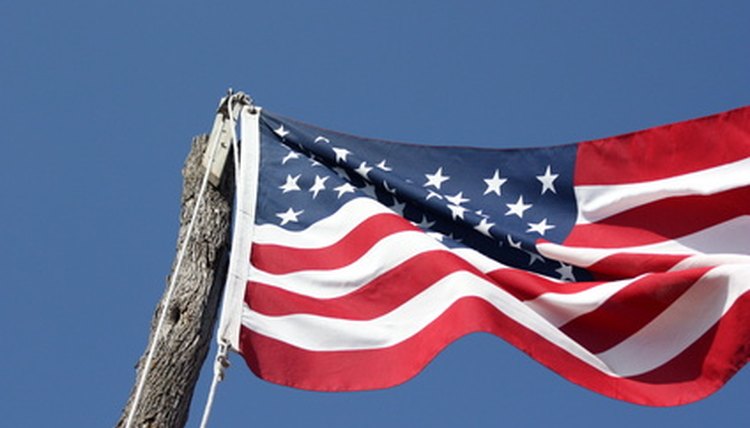 Disabled permits or license plates from other states displayed on a vehicle are valid in Florida.
Enforcement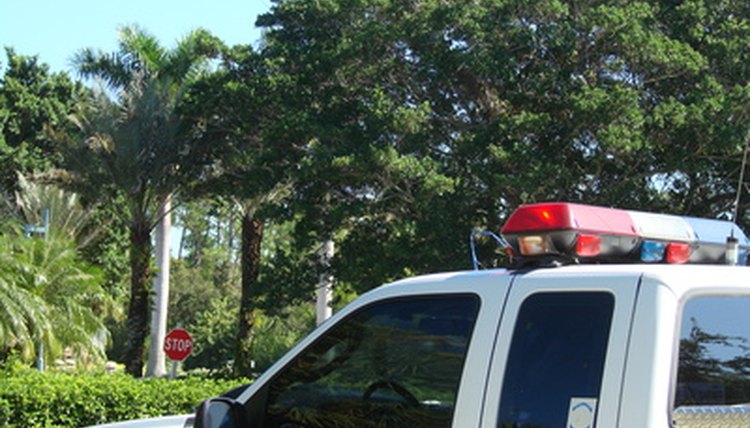 here comes the law image by Pix by Marti from Fotolia.com
Handicapped-parking laws are enforced by state, county and municipal authorities in the same manner used to enforce other parking laws and ordinances. As of 2009, if you illegally park in a designated handicapped-parking space, you can be fined up to $250. If you use the permit of a disabled friend, relative or acquaintance, you can be fined up to $500 or receive six months of jail time.