Table of Contents:
Florida Smoking Laws
The Florida Clean Indoor Act (FCIAA) - Overview
The Florida legislature enacted the FCIAA in 1985 with the intention of protecting people in the state from the health hazards of secondhand smoke. The prohibitions contained in the FCIAA were extended in 2003 to prohibit smoking in all enclosed indoor workplaces. Florida's Department of Health (DOH) and the Department of Business and Professional Regulation (DBPR) are responsible for enforcing the provisions of the FCIAA in Florida facilities. Significantly, the Act expressly overrides any inconsistent municipal or county regulations on the subject of smoking.
Public Places
The FCIAA prohibits smoking in most indoor public places and (since 2003) workplaces as well, including restaurants and non-tribal gaming facilities. The Act lists seven exclusive exceptions to this ban: (1) stand-alone bars as defined; (2) retail tobacco shops as defined; (3) designated hotel rooms; (4) tobacco manufacturing facilities; (5) custom smoking rooms in international airport in-transnit lounges as defined; (6) smoking cessation programs approved by the DOH; and (7) membership associations as defined as long as no one is working.
Indoor Workplaces
The Act prohibits smoking in all "enclosed indoor workplaces," defined as any place where people engage in work and that is bounded on all sides and above by physical barriers. This prohibition extends to state and local government workplaces.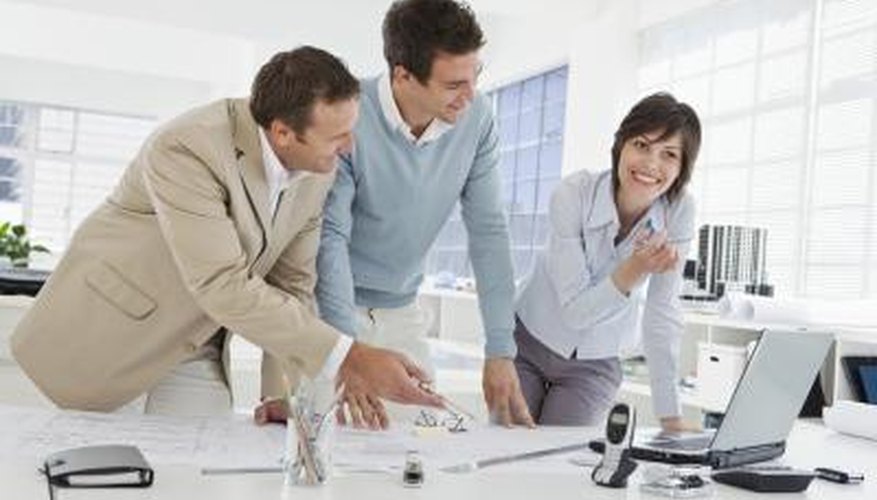 Schools
The Act includes educational facilities in its smoking ban for enclosed indoor workplaces. In addition, the Act makes it illegal for anyone under 18 years of age to smoke within 1,000 feet of any public or private grade school between the hours of 6:00 AM and midnight.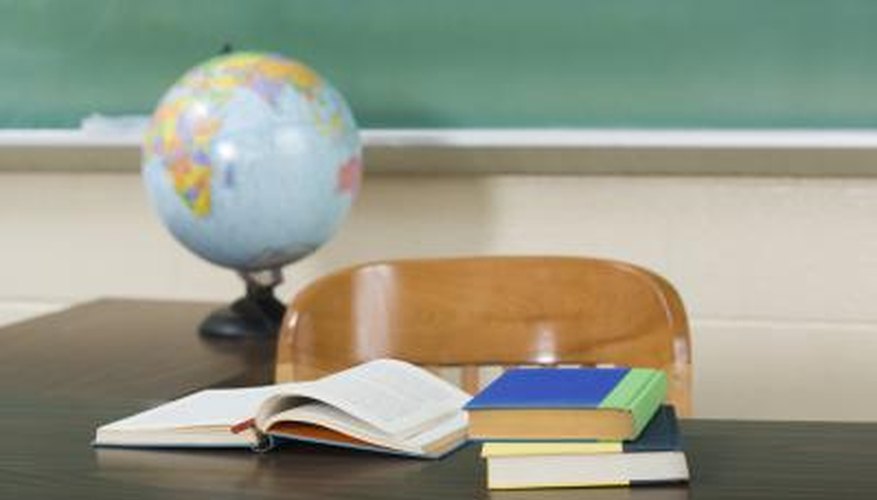 Restaurants and Bars
The Act's definition of enclosed indoor workplaces in which smoking is prohibited also includes restaurants and restaurant bar areas. However, the Act specifically exempts "stand-alone bars" from its ban, defined as separate establishments that make no more than 10 percent of their gross revenue from the sale of food.
Penalties for Violation of the FCIAA and Enforcement
According to the FCIAA, signs designating no-smoking areas must be posted in appropriate areas in order to place patrons and entrants on notice. Anyone who smokes in a designated non-smoking area commits a non-criminal violation. The first violation is punishable by no more than $100 while subsequent violations are punishable by no more than $500.
Florida residents have the right to report violations of the FCIAA to the DOH and other appropriate state agencies. Upon notification of observed violations, the DOH or other enforcement authority will issue the requisite fine to the violator as well as a notice to comply to the person in charge of the place in which the violation occurred. If that person fails to comply within 30 days, the authority will fine him too, with a civil penalty between $250 and $750 for the first violation and up to $2000 for any subsequent violation.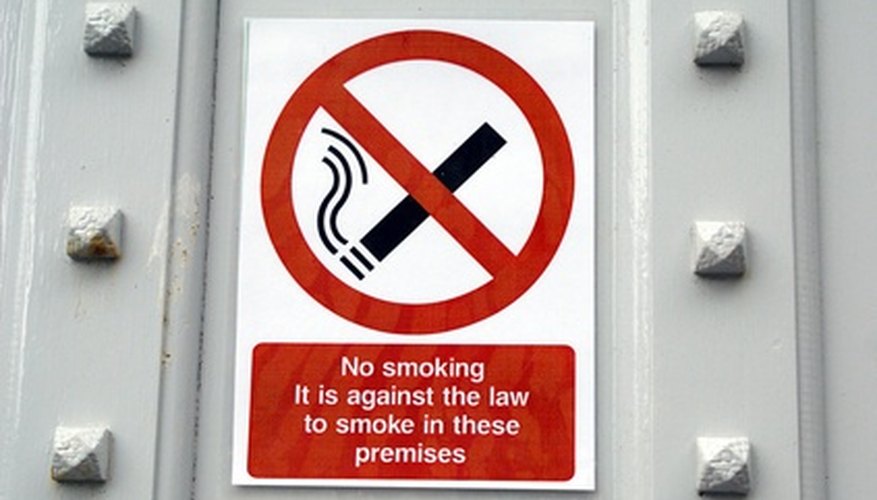 California Smoking Laws
If you are a smoker living in the state of California, there are a few laws you should know. The state has some of the most restrictive anti-smoking laws in the nation and is the de facto epicenter for anti-smoking laws that have swept the nation in recent years. Violation of these laws can result in fines.
Smoking in the Workplace
Under California labor code, it is unlawful for any individual to smoke tobacco products in an enclosed workplace. This is a statewide ban and there are no exemptions provided for municipal law.
Under California law, an enclosed workplace is defined as all indoor workplaces including the lobbies, lounges, waiting areas, elevators, stairwells and restrooms which are part of the building in which people are employed.
Since bars, restaurants, bowling allies and other places where a person may expect they can smoke are places of employment, this ban essentially prohibits smoking in all places--public or private--frequented by the general population.
Exemptions for Hotels
While the California smoking ban is quite comprehensive in its coverage, the law does provide for some areas where smoking is permitted. Under the law, smoking may be allowed in 65 percent of rooms in hotels, or other places of "transient lodging." Similarly, California law permits smoking in up to 25 percent of hotel lobbies or, if the lobby is less than 2,000 square feet, then the smoking area may occupy up to 50 percent of this space.
Hotels and other places of transient lodging may also allow smoking in meeting or banquet halls, provided that no food is being consumed, served, prepared or cleaned up. However, if the hall is being used for an exhibit, then no smoking may be allowed. If, under these circumstances, smoking is not allowed in a hall, then the hotel may allow guests to smoke in hallways or other areas immediately adjacent to the hall.
Indoor Smoking Areas
The California smoking ban does provide a small amount of leeway for employers who wish to offer their employees an indoor smoking area. Such areas may be provided if the air from the area is pumped directly outdoors by a ventilation fan. The ventilation system provided by the employer must meet ventilation standards as set by the Occupational Safety and Health Standards Board or by the Environmental Protection Agency. Also, the designated smoking area must be a place where no worker may ever need to enter for any work-related task.
Miscellaneous Exemptions
Other areas where smoking may be permitted under California law include: the cabs of trucks used in employment (so long as a non-smoking person is not present), tobacco shops and tobacco lounges, warehouses with more than 100,000 square feet of floor space and 20 or fewer full-time employees, gaming clubs such as private casinos and bingo halls, in theatrical productions where smoking is integral to the story, in medical research sites if smoking is integral to research, private residences as long as they are not being used as daycare centers, and designated patient smoking areas in long-term patient care facilities.
Fines
Any employer or employee found in violation of any of these laws may be fined $100 for a first offense, $200 for a second offense within a year, and $500 for all subsequent offenses within a year.