Table of Contents:
Legal Separation in Nevada
Considerations
A legal separation is not a divorce. If participants wish to remain married, they can have the separation legally dismissed. If the participants wish to divorce, they must file further paperwork.
Filing
Each county in Nevada has different rules for filing legal separation paperwork. In Clark County for example, couples file different paperwork based on if they have children, if there will be support, and if there is community debt involved.
Support
As support is the main reason for a legal separation, both parties will likely agree upon temporary maintenance, or alimony pendente lite. This includes child support and alimony, as well as how to take care of the bills for community property. The parties will also decide visitation rights.
Requirements
The complaining party must file a complaint with the courts. The defendant then has 20 days to file an answer. If there is no answer, the court automatically grants the separation. If there is an answer, a hearing will be scheduled to make a judgment concerning custody, assets, support and debts.
Legal Separation in Rhode Island
Filing for a Divorce from Bed and Board
Rhode Island law relaxes some filing requirements when you ask the court for a legal separation -- or divorce from bed and board -- not for an absolute divorce. The same grounds apply to both -- Rhode Island recognizes the no-fault grounds of irreconcilable differences as well as certain fault grounds. But the law also allows a judge to grant a divorce from bed and board for "other causes that may seem to require" it. You must be a resident of the state to file, but if you're filing for legal separation, there's no specific period of time that you must have lived there to establish residency. The judge decides if it's long enough to give the state jurisdiction over your marriage. If you file for a divorce from bed and board but your spouse wants to end your marriage entirely, he can file a response to your complaint, asking for an absolute divorce instead, and the court must grant his request.
Distribution of Property
A key difference between a divorce from bed and board and an absolute divorce involves property distribution. The court can divide your assets and debts as they exist at the time you receive an order granting you divorce from bed and board, but you're technically still married. This means that property and debts acquired after this date will still be subject to distribution if and when you eventually divorce. Your spouse might run up $100,000 in credit card debt and you'd be jointly responsible for paying it off. But you can override this provision of Rhode Island law if you negotiate and sign a settlement agreement rather than have a court order separation terms after a trial. The agreement can provide that anything earned or owed by either of you going forward is your separate property or liability. It can also address things like support and custody of children. If you later divorce, you can ask the court to carry over your agreement's terms into the absolute divorce judgment.
Custody and Child Support
Rhode Island's rules for custody and child support are the same whether you divorce or legally separate. Unless you reach an agreement with your spouse so a judge doesn't have to rule on custody and visitation terms, he must base his decision on what he feels is in the best interests of your child. Rhode Island's best interests factors include your child's wishes if the court feels she's sufficiently mature; moral fitness of both parents; and which parent is most likely to promote a healthy and ongoing relationship between the child and other parent. Rhode Island uses the income shares formula for calculating child support. Both parents' incomes are included in the calculations. Judges have some flexibility to deviate from the formula under special circumstances.
Alimony Factors
The court can award alimony as part of a divorce from bed and board. The factors a judge will consider are the same as for an absolute divorce. The length of your marriage is important -- the longer you were together, the more likely it is that alimony will be ordered, provided one spouse earns significantly more than the other. The court will consider whether one of you lacks the necessary job skills to support herself because she spent the term of the marriage caring for the family or helping to put the other through school or advance his career. Rhode Island law also allows judges to consider marital misconduct when deciding alimony issues.
Legal Separation in Kansas
Definition of a Legal Separation
Legal separation is a formal request by a married couple to legally live apart until a decision is made either to reconcile or file for divorce. Under Kansas law, the court may order spousal or child support as part of the separation agreement.
Grounds for Legal Separation
The only grounds allowed by the state of Kansas for filing for legal separation are incompatibility, a diagnosed mental illness, or a failure to perform a marital obligation or duty. Both parties must show that they meet the aforementioned criteria.
Prerequisites
Spouses must prove they resided in the state of Kansas for 60 days immediately prior to filing for legal separation. This requirement is meant to ensure that a married couple does not enter Kansas strictly for the purpose of getting a legal separation.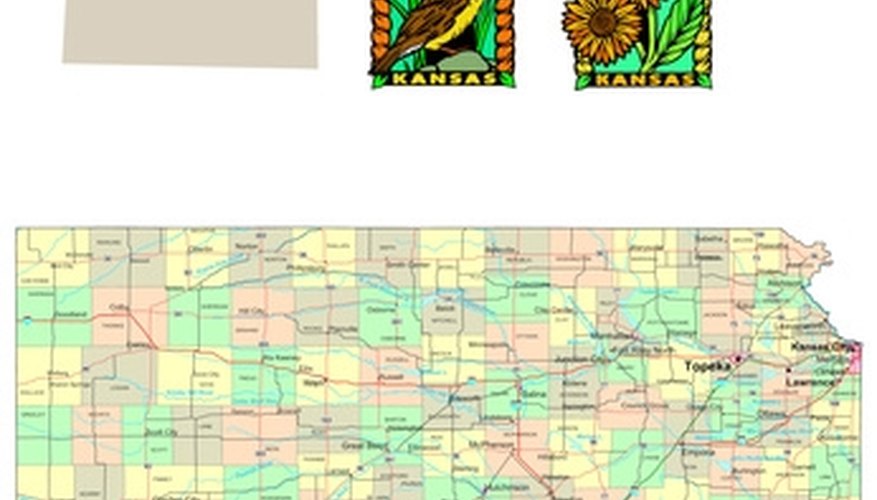 Terms
A legal separation is similar to a divorce in that the court may set specific terms for one or both of the spouses. Items that can be court ordered under the terms of a separation agreement include property rights, debt, alimony, child support or visitation, and how dependant exemptions are handled when income taxes are filed.
Separation Agreement Samples
Although you can find examples of legal separation agreements on the Internet, look at sample agreements at the local county courthouse library or the local library for examples that will be more specific to the state of Kansas. (You can also requested through an attorney.)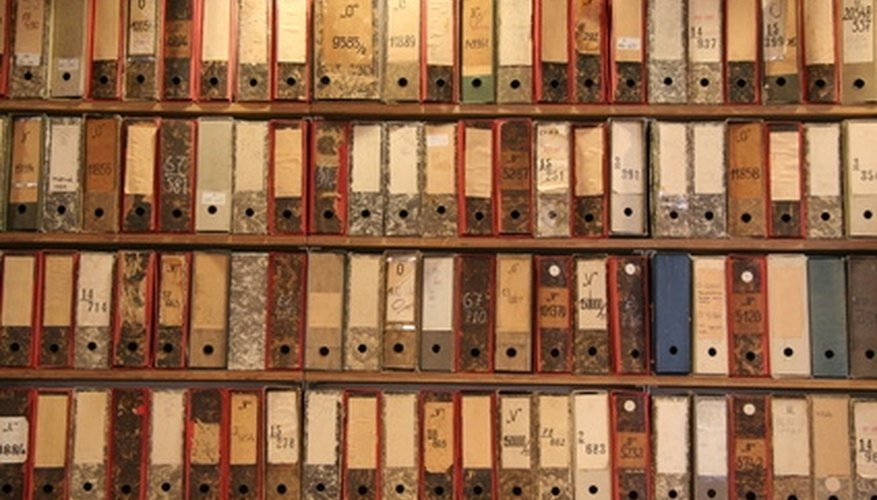 Understanding Legal Separation Agreements
Becoming familiar with the structure of legal separation agreements provide a valuable aid for spouses choosing to prepare their own legal documents. Understanding the structure of separation agreements also aids spouses during settlement negotiations.
Legal Separation in Idaho
Benefits of Legal Separation
Married people who experience a breakdown in their marriage do not always want to get divorced. Legal separation offers an alternative that allows parties to live separately, but remain legally married. People may choose legal separation because their religion is against divorce or they want to maintain their current health insurance (which terminates for spouses upon divorce) or if they might be living separate and apart while waiting the necessary period for their divorce. Additionally, legal separation is a good alternative for parties that want to spend time living apart, but still hope to reconcile at some point.
Property Distribution
When a couple decides to file for legal separation in Idaho, all marital property must be distributed. Because Idaho is a community property state, marital property is divided equally. When determining if something other than equal division is necessary, an Idaho court looks at several factors, including: if the couple had a prenuptial agreement, the age and health of both parties, the length of the marriage, each spouse's ability to earn an income, whether either spouse has retirement benefits and whether either spouse received alimony or spousal support.
Alimony or Spousal Support
Even if the parties are still legally married, if they are living separate and apart because of a legal separation agreement, a court can award alimony or spousal support to one spouse if the individual cannot be self-supporting. If the distribution of property and the spouse's ability to earn income do not allow her to provide for her needs, a court examines several factors to determine the amount of support and the time period it is to be paid. These include the age and health of the spouse seeking support, that spouse's ability to earn an income, the financial resources available to the spouse seeking support, the other spouse's ability to pay alimony and any tax consequences alimony would bring to either spouse.
Child Custody
When parents begin living under a legal separation agreement, a court must determine custody of any children born of the marriage. The court examines several factors, called the "Best Interests of the Child" standard, including the parents' wishes, the child's preference, each parent's fitness to care for the child, the child's relationship with each parent, the need for stability for the child and any incidents of domestic violence.
Child Support
In Idaho, regardless of who has custody, child support is a shared obligation because both parents have a legal duty to support their child. Whether parties are divorced or legally separated, child support is determined based on each parent's income.
Legal Separation in New York
Separation by Agreement
New York offers two options for legal separation. The simplest is to agree on terms with your spouse regarding issues of child custody and support, who is going to retain what property, and which spouse – if not both – will be responsible for marital debts. You can also address payment of household bills and expenses, particularly if one of you will remain in the marital home and the other is moving out. If the spouse retaining the home can't manage the mortgage and associated expenses on her own, you may have to negotiate spousal support or another arrangement, such as selling the home. The important thing is the agreement should address all possible issues between you, and some of these issues may be unique to your marriage. You can then draft the provisions into a formal separation agreement. It becomes a legally binding document when both you and your spouse sign it and have your signatures notarized.
Optional Filing
You don't have to file your separation agreement with the court in New York, but you have the option of doing so, if you like. Filing it will eliminate any potential for dispute, because the agreement will be on record with the court in its original form. There's a fee for filing, but it carries over into the filing fee for your complaint, if you choose to file for divorce at a later time. The fee is only payable once.
Separation by Court Order
If you want to separate but you and your spouse can't agree on terms, you have another option. You can have the court decide the terms for you by filing a complaint for separation. The process is very similar to filing for divorce, except you're not actually ending your marriage. You must file the complaint on fault grounds, and New York recognizes five fault grounds for separation. They include cruel and inhuman treatment, abandonment, adultery, the imprisonment of your spouse for three years or more, and neglect or the refusal of one spouse to provide financially for the other. After a trial, a judge will issue a judgment of separation ordering a resolution of all the issues between you.
Conversion to Divorce
After you're legally separated, you can maintain the status quo indefinitely, or you can ask the court to convert your separation judgment or agreement to a divorce after a year's time. Your separation agreement or judgment serves as your grounds for divorce. If you didn't file your separation agreement with the court at the time you signed it, you must file it at the time you file a complaint for divorce, and you can ask the court to carry its terms over into a divorce judgment. A conversion divorce isn't an option, however, if you've just lived separately for a year without either a signed agreement or a judicial order of separation.
What Is Legal Separation in Texas?
Options Regarding Separation
Since Texas does not recognize legal separation, a couple looking to go their separate ways will need to decide whether they want to take the formal step of divorcing, since there is no step short of such an act. Since Texas is a community property state, keep in mind that maintaining separate domiciles, even if living apart, will still mean that everything is considered marital property should one spouse subsequently decide to file for divorce. In short, one cannot separate and build an independent life in Texas short of filing for divorce.
Grounds
Grounds for divorce are covered in the Texas Family Code, Chapter 6 (6.001-6.007). Texas recognizes both fault and no-fault divorce. Requested grounds are incorporated into the Petition for Divorce that is filed in your county's District Court. As the name suggests, no-fault does not require any serious failings. Fault-based divorce may be granted under six grounds; cruelty, adultery, conviction of a felony, abandonment, living apart and confinement to a mental hospital.
Property Disposition
Texas is one of nine community property states, The general belief adopted by these states is that once individuals are married, everything is split equally--income, property, even obligations. This is distinct from traditional common law states, which continue to allow individuals to retain independence so long as they comply with various separation requirements. Therefore, a court in Texas will not recognize separate domiciles as non-martial assets. Generally speaking, property acquired during the marriage will be divided equally between spouses. Property distributions are covered under the Texas Family Code, Chapter 7 (7.001-7.006).
Alimony
While alimony is not recognized, spousal support exists in Texas as a means to assure equal property distributions in a divorce. Texas is stingy in the allocation of spousal support, only allowing it in certain instances where a spouse is incapable of supporting himself, has been the victim of domestic violence by her spouse, or lacks earning ability sufficient to provide minimum support. Spousal support is limited in duration and amount. Courts will look at several factors in making such a determination.
Completion Time Frame
Divorces can be lengthy processes. In Texas, there is a 60-day stay after the filing of the initial Petition to allow the parties to contemplate whether they wish to proceed. After this period ends, the divorce process begins, with the opposing spouse being able to retain an attorney and file a Response to the Petition.
Legal Separation in Hawaii
Limits
In Hawaii, should the family court deem it appropriate, legal separation can only last for a maximum of two years. In this case, legal separation means that no matrimonial action can be taken during this time and the couple will not be sleeping in the same bed or under the same roof.
Support
If a couple files for separation in Hawaii, the court may require one spouse to pay support to the other. This could be spousal support, child support or both. The family court will decide how much support will be paid.
Property
Should one spouse not be capable of paying support as required, payment might be taken out of any property the couple owns. The court attempts to be as equitable as possible in deciding whether property should be utilized or divided for support during a separation.
Legal Separation in Oklahoma
Legal Separation
In Oklahoma, the husband and wife can file for a legal separation in the county where either spouse resides. When a husband and wife decide to separate, they may choose to do so while still remaining married. This could be for religious purposes, to allow one spouse to still be covered under the other's health insurance, for tax purposes or while the parties wait the statutory period to obtain a divorce.
Property Distribution
When a husband and wife separate, Oklahoma courts divide property under equitable distribution. Any property acquired by either party before the marriage, or acquired individually during the marriage, is considered separate property and is award to the owner. Any property acquired jointly during the marriage is marital property and is divided among the husband and wife not equally, but "in a just and reasonable manner," as the court deems fair. If an item cannot be physically divided, one party may be awarded the item and the other will be paid the fair monetary value for her share of the property.
Alimony
Oklahoma law states that either spouse is eligible to receive alimony. Alimony can be awarded even without a divorce. The state allows alimony to be paid in the form of money or real and personal property. Alimony is awarded to support the receiving spouse and may be paid in full or in installments, whichever the court deems appropriate based on the paying spouse's ability.
Child Custody
When parents separate, an Oklahoma court must decide who will have custody of any children born of the marriage. A court can require that parents share joint custody or may award sole custody to one parent. No preference is given to either parent based on gender. Instead, custody is determined using the "best interests of the child" standard. Oklahoma allows children 12 and older to give their preference to the court. The other important factor the court examines is if either parent may attempt to prevent the other from having "frequent and continuous contact" with the child.
Visitation
Oklahoma requires that a non-custodial parent be permitted "frequent and continuous contact" with his child. This is accomplished with visitation. Because frequent visitation is in the child's best interests, the non-custodial parent cannot be denied visitation even when he becomes unable to pay alimony or child support.
Counseling
When parents with minor children (under 18) separate, even absent divorce, Oklahoma law allows courts to require counseling. The sessions are important to educate parents on (1) parenting separately, (2) being financially responsible, especially where the child is involved, and (3) how to handle disputes.
Legal Separation in Louisiana
Legal Separation
Louisiana does recognize legal separation as an alternative to divorce. The state allows it because sometimes spouses want to live separately but need to remain married. This could be for tax purposes, religious reasons or for health insurance coverage needs. Additionally, legal separation provides spouses the opportunity to reconcile.
Spousal Support
In Louisiana, either spouse can seek spousal support. The purpose of spousal support is to provide the financially weaker spouse with basic needs. A court determines eligibility, as well as the support amount, by examining several factors, including the age and health of both spouses, the length of the marriage, each spouse's needs, each spouse's ability to maintain or obtain employment, each spouse's income and which spouse has custody of the children.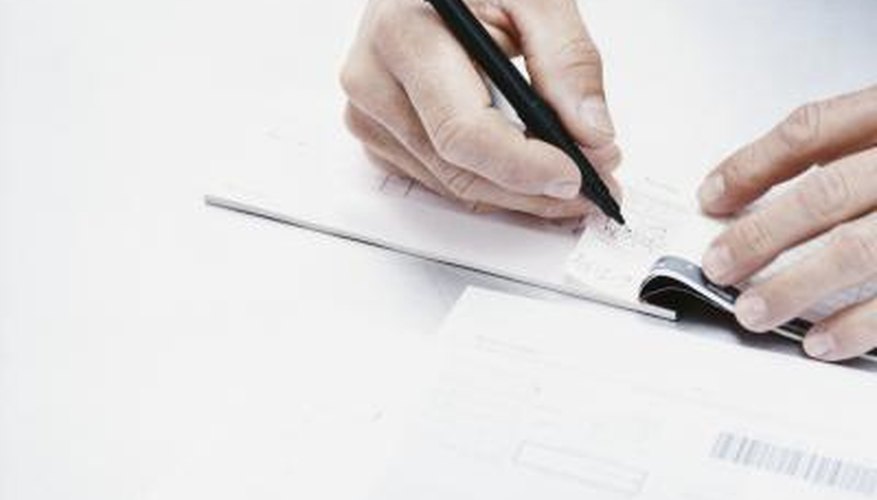 Property Distribution
Any property acquired by either spouse before the marriage, or acquired individually during the marriage, such as an inheritance, is separate property. Separate property remains the property of the sole owner. Otherwise, because Louisiana is a community property state, all marital property is divided equally between the spouses.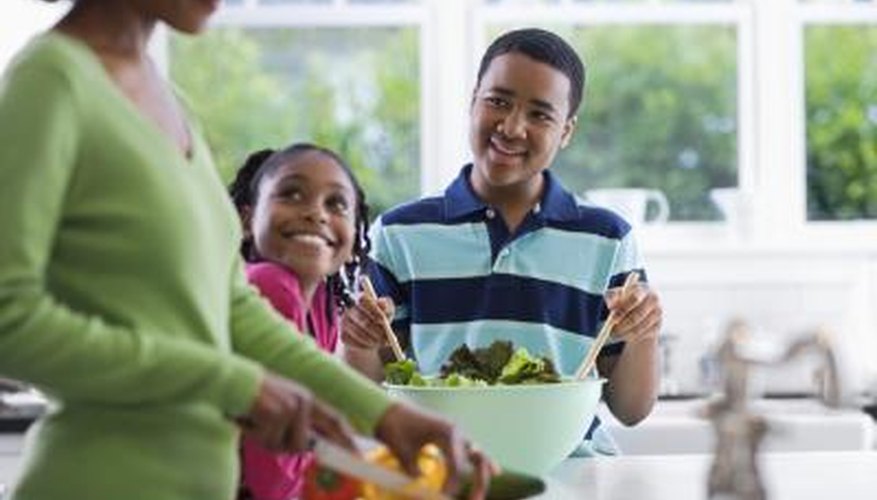 Child Custody
Louisiana prefers that parents share joint custody. This means that one parent is considered the primary custodian but that parents will cooperate in decision-making regarding the child's care. When determining custody, the court examines the "best interest of the child" factors.
They include the child's preference and the relationship each parent has with the child. Other factors the court looks at are whether the child has any special needs, such as physical, mental, social, emotional or educational; each parent's ability to provide a stable environment for the child; each parent's ability to cooperate in raising the child; each parent's willingness to allow the child to maintain a relationship with the other; and each parent's moral behavior, including any criminal history or any history of drug and alcohol abuse.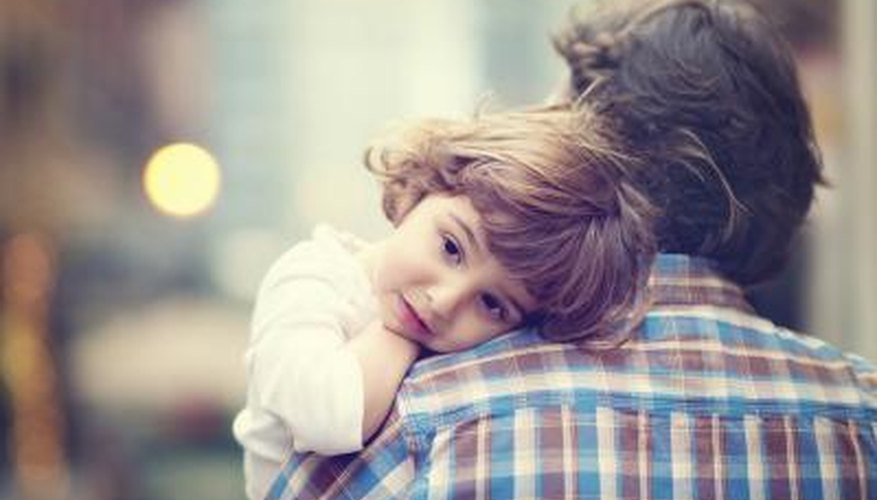 Visitation
According to Louisiana law, a non-custodial parent should still have "frequent and continuing contact" with the child. Maintaining such a loving relationship is in the best interests of the child. The non-custodial parent is awarded reasonable visitation, which, in Louisiana, includes alternating weekends and holidays and at least part of the summer. That parent has an absolute right to visitation unless there is any evidence of physical or sexual abuse inflicted on the child.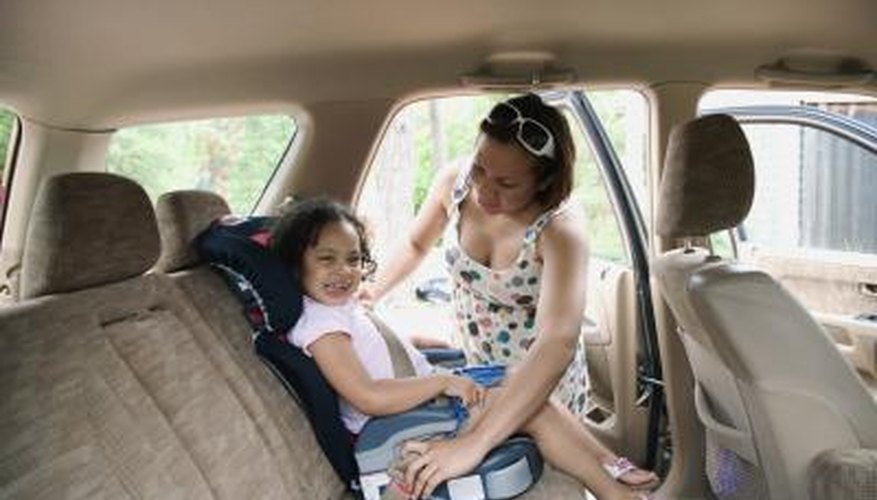 Child Support
Louisiana courts determine child support based on both parents' income. This means that regardless of which parent has custody, both parents are required to financially support the child. The child support amount is determined based on the parents' total income and is apportioned based on the percentage of that total each parent earned.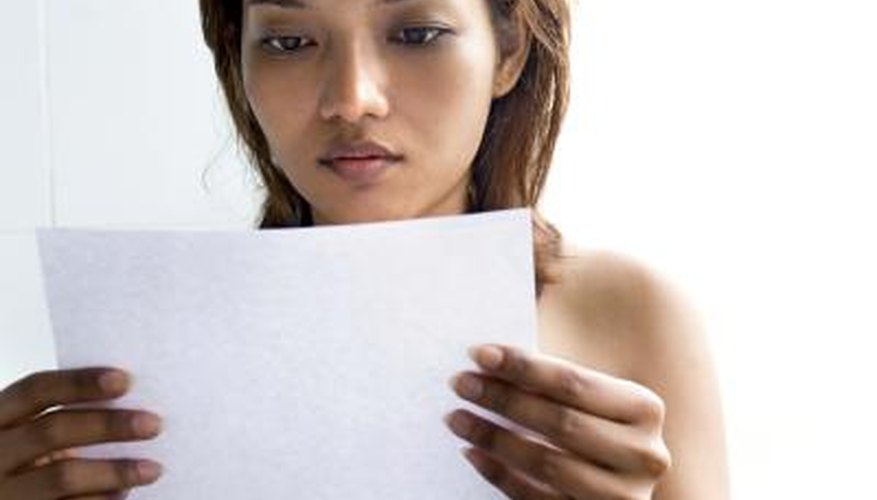 Legal Separation in Kentucky
Residency Requirements
At least one applicant must reside in the state at the time of filing or be stationed there while a member of the armed services. Military filers must be stationed in Kentucky for 180 days prior to filing.
Legal Separation
Residents who request a legal separation shall have their request granted unless one of the parties involved objects to the action. Legal separations must be in place for a period of one year before the court will grant a decree of dissolution of marriage at the request of either party.
Mediation
The involved parties may be required to attend a mediation meeting or counseling before separation is granted. Counseling can help determine whether or not the marriage is irretrievably broken. Mediation may be requested in cases involving domestic violence or abuse.
Separation Agreement
Couples in the process of separating or divorcing may wish to obtain a legal separation agreement, which settles in writing all of the marital issues until the time the couple decides to divorce. Separation agreements serve as the official document used to settle marital issues, financial issues and child custody at the time of divorce.