Table of Contents:
Arizona Homeowners Association Laws
Know Your CC&Rs;
If you own, or are shopping for a condominium, which generally includes a shared ownership of common areas of the entire property, or a home in a planned community, it's likely to be governed by an HOA. The HOA can supply you with its governing documents, including Articles of Incorporation, Bylaws and all the HOA's rules and regulations, known as the Declaration of Covenants, Conditions and Restrictions, or what is generally called the CC&Rs. The CC&Rs are what you need to read and understand thoroughly before purchasing the property as there may be restrictions beyond your comfort level. If you already own the property, be sure you understand all the rules put forth in the CC&Rs to avoid fines and potential lawsuits.
Typical HOA Rules
Most HOA CC&Rs will include specific restrictions regarding your use of the property. These may include changes to your home's exterior, metal sheds in the backyard, landscaping style, displaying a flag in the front yard (even an American flag), pets, parking and the payment of assessments. The assessments are the shared cost of repair or an addition to the common areas, which may include resurfacing the parking lot or street within the development, new playground equipment or sprinkling system. Each homeowner will be assessed an additional fee to your normal monthly HOA fee for a specific time period.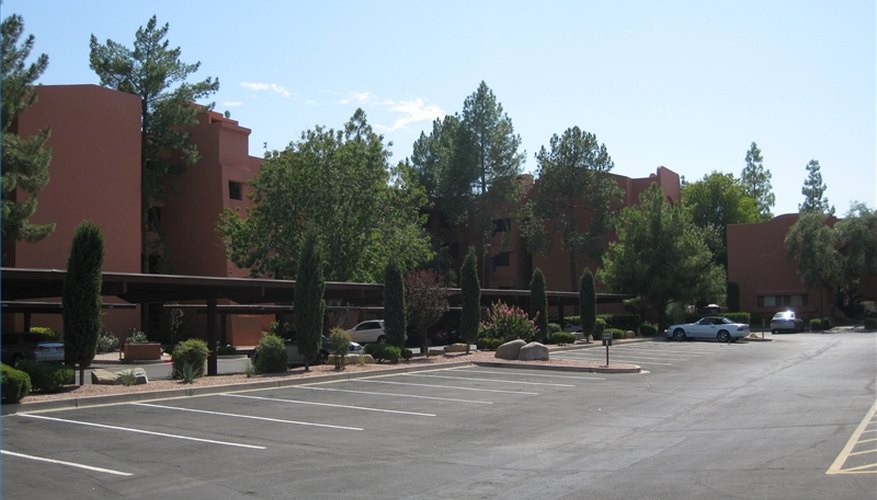 Potential Fines
The HOA may send a homeowner a written notice of an infraction of the HOA's rules and ask the homeowner to pay a fine or make changes to add-ons not allowed to your home. Under Arizona state law, the homeowner is entitled to a hearing before the HOA's board of directors, establishing due process before a fine can truly be assessed. If a hearing is not offered, the fine is not enforceable. An exception to this would be an actual lawsuit filed by the HOA against the homeowner. It's suggested to refrain from paying the fine until you are given the opportunity to defend the infraction in front of the HOA board.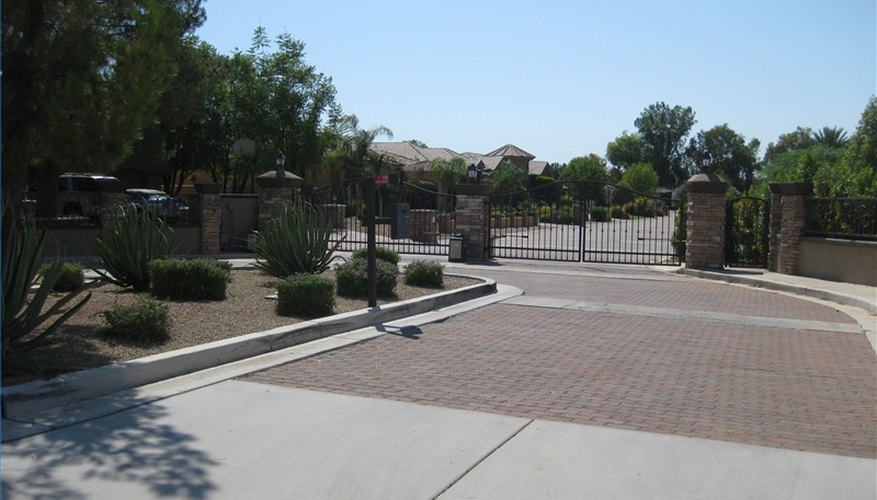 Access to HOA Records and Meetings
If you are a homeowner in an HOA controlled property, state law offers you total and complete access to all HOA records, including current and past financial records and HOA meeting minutes. All HOA board meetings must be announced at least 48 hours prior, and open to all members of the HOA. An "official" HOA board meeting is any time two or more board members meet to discuss HOA business. There are a few exceptions--if legal advice is being offered from an attorney for the board or the HOA; a discussion of pending or potential litigation; a discussion concerning personal information about an HOA member, HOA employee or a vendor of the HOA; or a discussion regarding the job performance of anyone involved with the HOA. Otherwise, all board meetings should be open to all HOA members and members given the opportunity to speak about HOA issues at these meetings.
HOA Members' Rights
Because many HOAs have overstepped their true power over the years, and due to the exceptional growth in the number of HOAs over the last decade, the Arizona State Legislature passed several laws that went into effect in April 2007. These laws help define the actual limits of power the HOA and its board has over the homeowners and to make it easier for the homeowner to dispute HOA fines. Some of these areas have already been mentioned, but in addition, homeowners can now display "For Sale" signs in front of their property, where it was banned by most HOAs in the past, and with the advent of green energy options, most HOAs are now allowing solar panels to be placed on the roofs of homes in the development.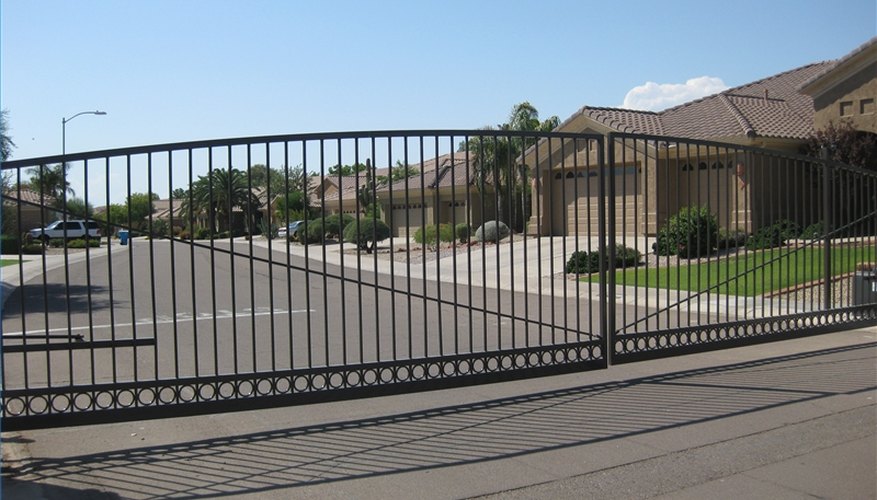 Georgia Homeowner Associations Laws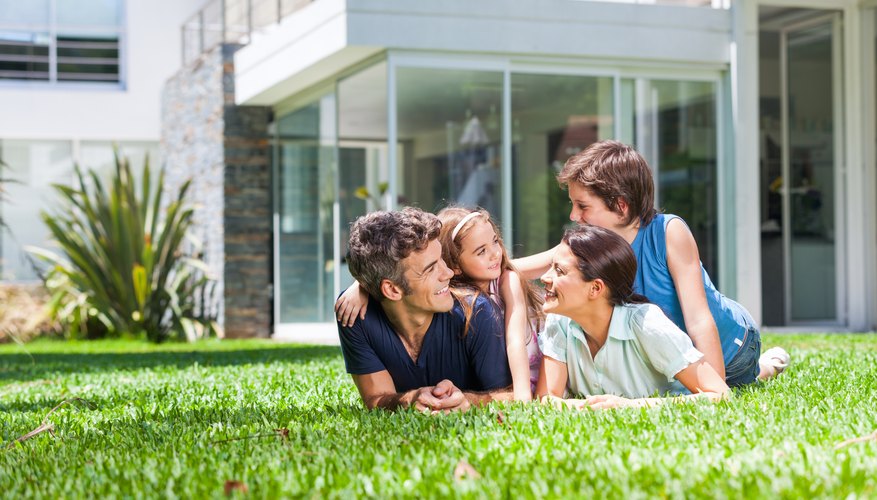 Homeowners associations provide valuable protection for residents who live in the Georgia neighborhoods the organizations govern. Many homeowners believe they protect their property value by ensuring that neighboring properties meet certain standards. A homeowners association also applies the principle of strength in numbers by allowing members of a community to pool their consumer power to obtain discounted rates for some utility services, such as cable television service, and to create common areas, such as swimming pools. State law sets the rules for homeowners associations and their members.
Facts
The Georgia Property Owners' Association Act defines the legal parameters for homeowners associations. The act requires associations to file with the state a declaration of covenants, restrictions and regulations that the HOA requires every property owner within its boundaries to follow. Covenants and restrictions include rules regarding fence construction, lawn maintenance and noise levels within the neighborhood. An elected board oversees the HOA rules.
Features
Georgia state law allows HOA boards to impose and assess fines and temporarily suspend voting rights and use of commons areas when members fail to comply with HOA covenants. State laws also require that lot owners and occupants of homes on the lots be allowed access to their properties, even while the HOA board assesses fines and other penalties. HOA boards often make changes to association bylaws and any member is free to approach the board to recommend a bylaw change. Members also have the right to appeal a HOA board ruling.
Geography
Homeowners associations in Georgia include in their bylaws specific information that identifies the geographic boundaries of the HOA. Any property within the boundaries is subject to the HOA's bylaws. The bylaws include a description of these geographic boundaries, which in many cases match the boundaries of a particular subdivision. Often, the subdivision and association share the same name. The developers of these subdivisions often create the HOAs. In other cases, a group of residents determines the geographic boundaries. To create an HOA, the majority of all property owners within the specified geographic area must vote in favor. Vacant lots are included in the HOA as long as they are included in the geographic description of the HOA. Anyone who builds a home on these lots is required to follow the rules the HOA sets in place.
Types
Some of Georgia's HOAs are resident-initiated. In most cases, however, the developers who build subdivisions create a HOA and a resident-run board eventually takes control. The transfer generally takes place once a neighborhood reaches a certain percentage of completed homes. Traditional HOAs enforce their will upon all members of the community, who must follow rules. Some HOAs, however, are voluntary organizations. Only those who wish to join are required to pay membership fees and follow the HOA's standards. Residents who do not pay fees generally cannot use common areas, such as meeting rooms, pools and exercise facilities.
Considerations
Georgia state law requires HOAs within the state to gain incorporation as either a business corporation or as a nonprofit membership corporation. The corporate name must include: "Homeowners", "property owners" or "association." The association is also subject to applicable laws regarding corporations in the state. To file for incorporation, you must establish a board of directors and elected officers. The association also must maintain copies of incorporation and bylaws.
Controversy
Some Georgia residents oppose the legal powers the state's homeowners associations hold. One group, the American Homeowners Resource Center, has recommended a Bill of Rights for Georgia homeowners. The concept is centered on the recognition of "traditional ideals of freedom, individuality and resourcefulness in the design, construction and operation of homeowner associations." It also calls for elections supervised by the state elections board and one-year term limits for HOA board members.
Louisiana Homeowners Association Rules and Regulations
Definitions of a Homeowners Association
Louisiana revised statute, Title 9, Section 1141.2 states,"'Homeowners association' or 'association' means a nonprofit corporation, unincorporated association, or other legal entity, which is created pursuant to a declaration, whose members consist primarily of lot owners, and which is created to manage or regulate, or both, the residential planned community."
Extent of Louisiana Homeowner Statutes
Louisiana homeowners association statutes do not apply to condominium properties, which are governed by a different set of rules in the statutes. The statutes also do not apply to timeshare interests that are created within residential areas that have homeowner's associations. The statutes do not infringe upon any right that is protected by the Louisiana State Constitution, nor do they affect the ownership titles of lot owners in the state.
Building Restrictions
Homeowners associations in Louisiana are allowed to impose building restrictions on property within the association's residential area. These restrictions can concern building standards, specified uses or land improvements. Restrictions may also include the initiation of an affirmative duty, or legal obligation, which may be a requirement to pay monthly or periodic fees or a charge to the homeowners for the expense of an improvement to the residence. Building restrictions can additionally apply to roadways, sidewalks, common areas and other property in the residential area.
Establishing Building Restrictions
Building restrictions may be established, changed and revoked based on the guidelines set up in the community homeowners' agreements. However, if the agreement lacks such a clause on building restrictions, then the state legislature has set forth several avenues for changes to be made. The statute states that building restrictions can be established by a three-fourths vote of the association members, amended by a two-thirds vote of the members and repealed by a one-half vote.
Homeowners' Rights and Association Rights
Homeowners are allowed to file a statement with the association and the parish clerk declining coverage under certain aspects of a new agreement, but this must be done within 30 days of any change. Each lot in a residential area under the authority of the homeowners association represents a single vote and no common area represents a voting interest. Votes may be recognized by a written ballot submitted to the association or by a meeting of all willing members where votes are taken directly. The community agreement of the association is considered to be legally binding to all members.
Rules for Homeowners Associations in Oregon
Forming an Association
Under Oregon law, homeowners associations must be nonprofit organizations. Each association must have a president, a secretary and a board of directors. If a corporation owns a lot in the planned community, an officer representing that corporation may serve on the board of directors. Board members may be elected by homeowners, and the board may appoint a director, legal representative or court-appointed financial director to the board. Board members do not necessarily have to be home owners.
Association's Power
Many homeowner associations require homeowners to pay regular dues to cover the cost of utilities like water or sewer, services such as snowplowing or lawn work, maintenance of community features, such as a pool or gym and insurance for the community as a whole.
The board of directors establishes dues and has the right to change the dues or approve special assessments. The board also has the power to vote on rules and policies including, but not limited to, owning pets, parking and exterior home decorations. The board of directors may also levy fines against homeowners who violate the homeowner association's policies and pursue collection of unpaid dues or fees.
In Oregon, the homeowner association board may adopt an annual budget for the association and provide a summary of that budget to all owners within 30 days after the vote. If the board does not adopt a budget, the previous budget will stay in effect. The board may also call elections on issues that must be decided by all homeowners.
Voting Rules
While Oregon law does not dictate the number of board members, a gathering of 20 percent of the board's members qualifies as a quorum. A quorum is required to vote on all matters and the community's home owners must be notified when a quorum meets.
Unless there is an emergency, the board of directors must post a notice of an upcoming meeting at least three days in advance. The board may hold executive sessions that are closed off to homeowners to: consult with a lawyer, consider personnel matters, negotiate contracts with a third party or discuss collection of unpaid assessments.
Homeowners and board members may cast votes in person, by mail by electronic ballot or by appointing a proxy. All bylaws must be recorded with the county clerk.
Illinois Homeowners Association Rules
Board of Directors
Homeowner association boards are the governing bodies of private communities. Members are elected by the homeowners annually and have open monthly meetings. Board members' responsibilities are outlined in the each association's declaration and bylaws, which also detail procedures for collecting assessments from homeowners to maintain public areas and taking action against homeowners who do not pay their dues or violate regulations. Violations can result in placing a lien on a property or foreclosing on a home, as well as late fees.
Board Election
Board members are elected at an annual meeting. A proxy or absentee ballots are mailed to all homeowners to vote for board members. The meeting quorum, or required number of attending persons to open a public meeting of record, is outlined in individual bylaws.
Public Documents
Homeowners in an association are allowed access to documentation such as meeting minutes, declaration and bylaws, insurance policies, list of all members, rules, and ballots from the previous year's election.
Homeowner Recourse
If you believe your association has acted unfairly, you can contact an attorney or attempt to remove your board members, according to the steps outlined in your association's declaration and bylaws.