Texas has half a million people on probation each year (Reference 1). Juveniles make up 20 percent of that number. Texas's adult probation department is officially known as the Community Supervision and Corrections Department (CSCD). The juvenile probation department is known as the Texas Juvenile Probation Commission (Reference 3). CSCD is organized by county jurisdiction. The greater Houston area covers several counties and the largest adult probation department is the Harris County CSCD. Juvenile probation is run through the Harris County Juvenile Probation Department.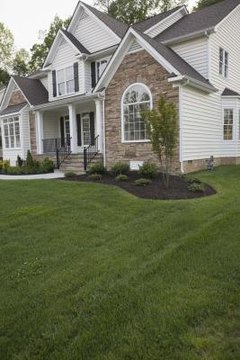 Jupiterimages/Comstock/Getty Images
Find the correct county that is supervising the offender (Reference 5). The offender will be supervised by the county he or she resides in.
Call the county CSCD or juvenile probation department (Reference 6). People older than 17 years of age are usually supervised by CSCD. In Texas, an adult is someone older than 17 years of age for the purposes of the criminal justice system. Likewise, someone under 17 years of age is handled by the juvenile probation department.
Provide the department with as much information as you know, including the person's name, date of birth, and court case number in order to find their probation officer.