"Avoid probate in Florida" is a misnomer. Even if a living trust, revocable trust or a trust by any other name is created, a person's estate can always reach probate in certain instances. Consult an attorney versed in estate matters if you have any doubts understanding the exact legal language of the avoidance methods you choose. As Abraham Lincoln wisely said, "He who represents himself has a fool for a client." In Florida, the nuances of ever-changing estate law comprise a jigsaw puzzle. It can be solved, but making costly mistakes is easy.
Avoid Probate
Create the living revocable trust by writing your own outline or using a form available at most office supply stores. This will be helpful even if you go to an attorney. Confirm all assets you want protected and add any instructions for distribution as if this were a will. Appoint yourself or someone else as trustee. This can be a friend, lawyer, bank or anyone you trust to carry out your wishes. Appoint a survivor trustee to manage the trust when you die. This could also be a co-trustee who would act as a consultant or someone to attest to your competency as you age.
Fund the trust. All assets you want protected must be titled in the name of the trust in your lifetime. This is a tedious process, but necessary. If too many assets are omitted, you are headed for probate regardless. (see Resources 2)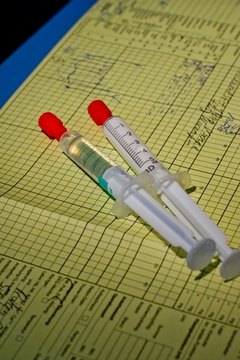 Create an enhanced life estate deed. This format allows the owner to manage the assets without needing a co-tenant's consent. It removes assets from the estate that would make the owner ineligible for Medicaid and protects the estate against claims for prior Medicaid. Assets in this type of trust remain eligible for the stepped-up basis provision and are not considered a gift under federal estate tax laws
nice real estate image by Denise Kappa from Fotolia.com
Reclassify your bank and investment accounts to joint tenancy with right of survivorship if you are comfortable with the other tenant having equal control of them. Disregard tenants in common--that trust will go through probate upon your death. Designate beneficiaries on IRAs, insurance policies and any accounts held by yourself or with brokers. This was made possible in 1994 by the Florida Uniform Transfer on Death Securities Registration Act.