Stun guns are legal for private citizens to own in Ohio with a few exceptions. Laws restricting carrying stun weapons in public have categorized them in a similar fashion as handguns and other deadly weapons, with citizens having to file paperwork with the local court for the appropriate permits. Stun weapons are also used by law enforcement throughout the state to subdue agitated suspects, though some concern has been raised that the perception of these weapons as "nondeadly" has caused officers to use them too frequently.
Deadly Weapon Definition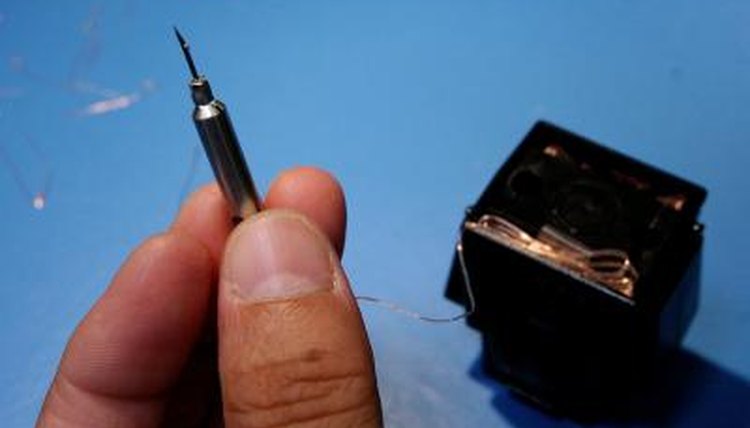 Jeff Topping/Getty Images News/Getty Images
Ohio classifies stun guns as deadly weapons. Therefore, a citizen wishing to carry a stun gun in public must also have a permit to carry a concealed weapon. This will require a background check, which means any citizen with a felony conviction will not be able to carry a stun gun in public or possess it privately.
Locations Where Stun Guns Are Illegal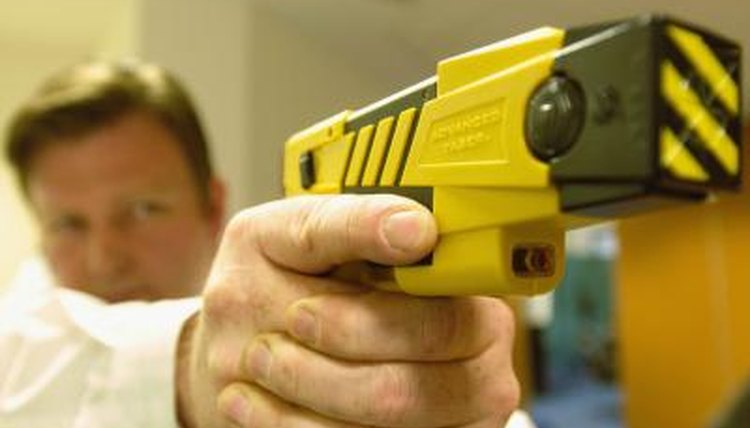 Graeme Robertson/Getty Images News/Getty Images
In 2006, possessing stun guns within schools or on a school's premises was made illegal. Additionally, the penalty for breaking this law was created as a felony of the fifth degree subject to a maximum of 12 months in prison and a maximum fine of $2,500. This law does not apply to state employees, law enforcement agents or officers of any United States government agency where the carrying of a stun gun is deemed lawful and part of normal duties. Properly licensed citizens may carry stun guns to any location except those further exempted by federal law such as airports and courtrooms. When in the presence of law enforcement personnel a person carrying a stun gun must make any officer aware of the weapon's presence and produce proper certification to carry it in public.
Use-of-Force Policy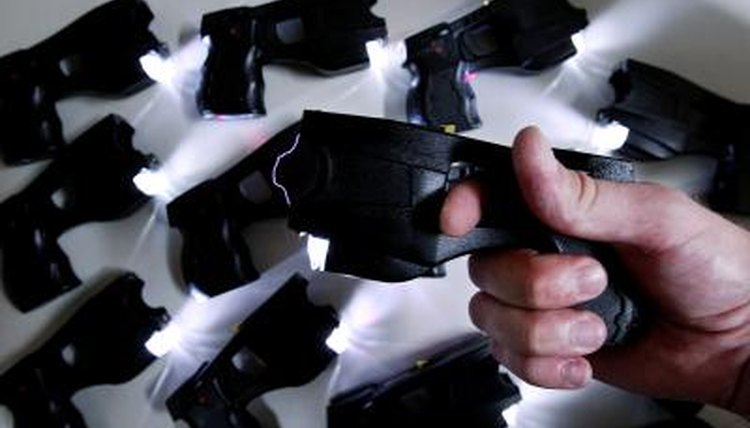 Jeff Topping/Getty Images News/Getty Images
Stun guns are used by Ohio police officers under the policy of "use of force," meaning these devices are deployed to subdue suspects when other restraints have failed. According to CNN, in 2007 an officer used a stun gun seven times on a woman being removed from a bar, twice after she was handcuffed. This incident has raised legal issues across the country regarding the use of stun weapons and the acceptable sets of circumstances for use.