The length of time a reckless driving charge stays on your record depends on the laws of your state, the seriousness of the charge and your driving history. The state laws regarding reckless driving vary; the length of time that the charge will remain on a person's record can be anywhere from two years to 10. In some states, reckless driving stays on a driver's record permanently.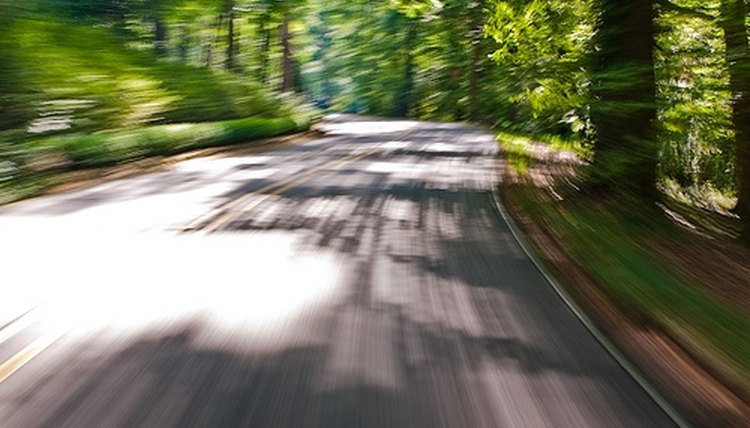 "Sunday drive" is Copyrighted by Flickr user: Robert S. Donovan (Robert S. Donovan) under the Creative Commons Attribution license.
Definition
According to FindLaw.com, reckless driving is the "willful or wanton disregard for the safety of persons or property." In order to be convicted of reckless driving, the driver must be proven to have disregarded the probable harmful effects of his driving. It must also be established that he was aware that his driving was hazardous to other drivers, pedestrians and property.
Terms
While some states use the term "reckless driving," the same violation can be described as "careless" or "dangerous" driving in others. In some states certain driving violations, such as driving 25 mph or more over the speed limit, racing with another vehicle, eluding a law enforcement officer, or passing in a no-passing zone, automatically qualify as reckless driving.
Comparisons
To illustrate the different ways states look upon reckless driving, consider that in Michigan, a ticket for any traffic violation, including reckless driving, will remain on a driver's record for two years from the date of the conviction. In Virginia, a citation for reckless driving will remain on a driver's record from three to 11 years, depending on the specific violation, and some serious violations will remain on a driver's record permanently. In California, a reckless driving conviction will stay on a person's record for seven years from the date of the violation. In North Carolina, unless expunged by court order, a reckless driving violation, or any traffic violation, will remain on an individual's record permanently.
Penalties
Besides being a mark on an individual's driving record, reckless driving may carry other penalties as well, including automatic revocation or suspension of driving privileges, a misdemeanor criminal record, substantial fines, jail sentences and higher auto insurance premiums.
What is the Law in My State?
The best way to determine exactly how long a reckless driving violation will stay on your driving record would be to request the information from the Department of Motor vehicles of the state in which you live.