You may find yourself needing to change your name legally for religious or personal reasons, after a marriage or divorce.A legal petition and court order are required to change your last name for personal or religious reasons. There are fees or court costs for changing your name in court.You will need to provide legal proof of your marriage or divorce to the Social Security Administration to change your name. You can change your name with the SSA in person or by mail with no fees.
Petitioning for a Name Change in Court
Obtain a petition to change your name legally from your county courthouse or county web site.
Complete the form. Include your former name and desired new name.
File the form with the court clerk and request a court date. For example, in California you must request the date at least six weeks in advance.
Pay the required court fees.
Appear in court as scheduled and obtain written proof of your name change.
Changing your Name with Social Security Administration
Fill out an SS-5 application for social security card.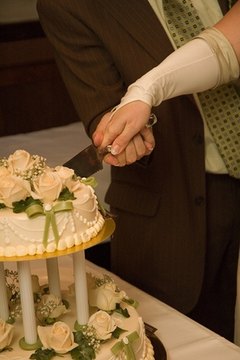 cutting the marriage cake image by willem169 from Fotolia.com
Provide marriage license, divorce decree or court order as proof of your legal name change.
Provide your birth certificate or passport as proof of your U.S. citizenship.
Apply in person at your local SSA office with the application and legal documents. You can also mail the form along with originals or certified copies of documents to the SSA.
SSA will mail you a new card and return your legal documents if you mailed originals.