Table of Contents:
The Rights of Convicted Felons in North Carolina
Voting Rights
While some states, such as Maine and Vermont, allow felons to vote from prison, that is not the case in North Carolina. Under North Carolina law, a convicted felon may only vote after completion of all supervised probation and parole.
You Can't Shoot That
The Second Amendment does not grant convicted felons the right to posses a firearm, even if they keep the firearm concealed within their home. As of Dec 1, 2004, convicted felons in North Carolina may no longer regain their right to possess a gun, even if they have served their entire sentence.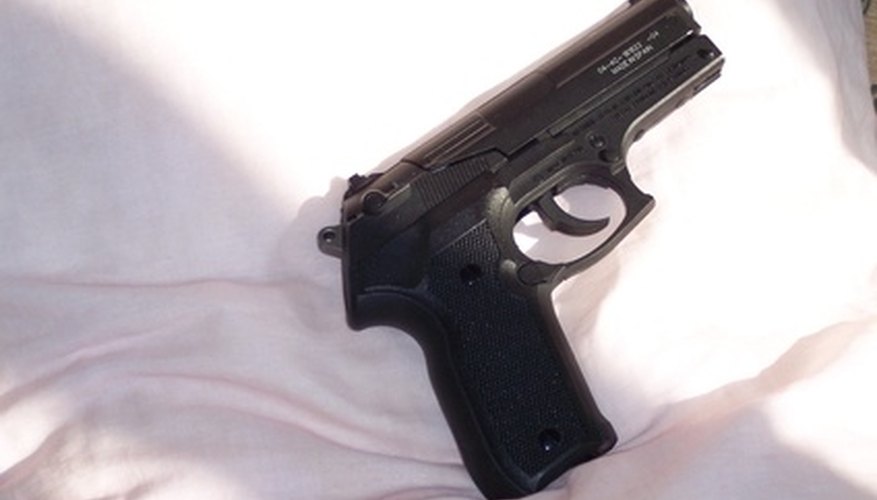 Pardons
Convicted felons in North Carolina will have their rights returned if they receive a pardon. A full pardon in North Carolina would allow a convicted felon to run for public office, as well as serve on a jury. The North Carolina Constitution states that only the governor may grant a pardon.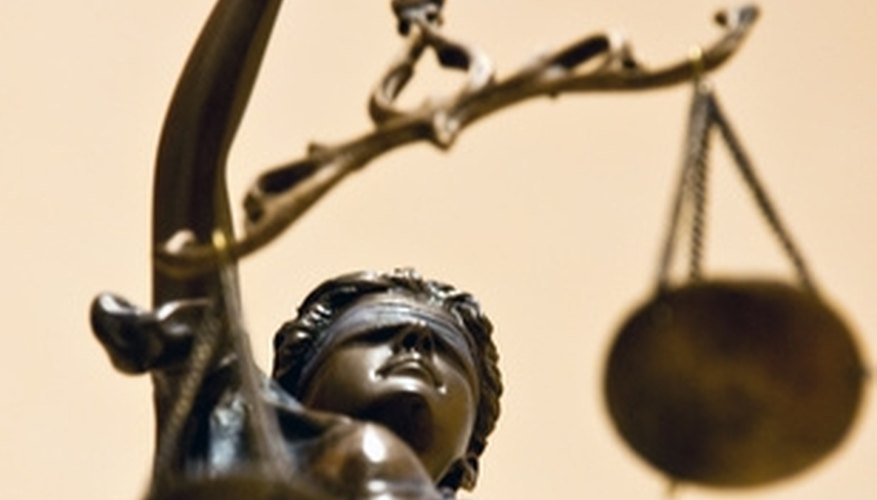 Convicted Felon Rights in Ohio
Voting Rights
Felons in Ohio may not vote during their term of incarceration. After being released through parole, conditional pardon or into a community-controlled correctional facility, the right to vote will be restored. Similarly, incarcerated convicts may not sign nominating, initiative, referendum or recall petitions. However, they may serve on juries after release.
Political Office
Unless the conviction is reversed or annulled, Ohio felons may not hold public office. Further, anyone convicted of bribery or embezzlement is barred from politics even if the crime was not a felony. This law is particular to Ohio. Otherwise, felons may run for Congress as long as they satisfy the applicable age and residency requirements.
Law Careers
Though the Ohio State Bar does not explicitly prohibit released felons from practicing law, they must "be approved as to character, fitness and moral qualifications." The Bar will send two members of its admissions committee to interview the applicant. A paroled felon must demonstrate a sense of remorse and reform during this meeting. If the committee declines the application, the felon may appeal to the Board of Commissioners on Character and Fitness. A hearing will be held, during which the board votes on admission. If the felon's request is declined again, he may have an automatic review before the Ohio Supreme Court for a final decision.
Firearms
Those convicted of violent felonies may be eligible to carry firearms with court approval. To regain this right, a convict must finish parole or any other post-release control and must lead a law-abiding life after discharge. This law does not apply to carrying military weapons. Further, the court may revoke the right to bear arms at any time for cause and with sufficient notice to the applicant.
Convicted Felons' Rights in Virginia
Requirements
Virginia felons who want their civil rights restored must show that they have paid their debt and changed their ways. They cannot apply for restoration until they have completed their sentence or have been released from supervised probation for three years for nonviolent crimes or five years for violent, drug or election-related crimes. They also must have paid all court costs, fines and restitution.
Out-of-state applicants who wish to reside in Virginia must include certified copies of their driving and criminal records. The restoration process requires an in-depth review by the secretary of the commonwealth, including a criminal background check and the approval of the governor. Once an application is received, the process takes 60 days.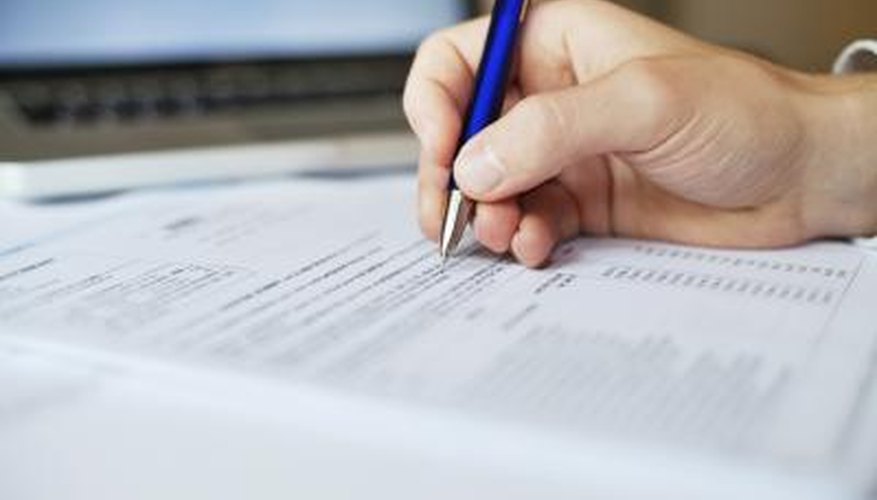 Voting
Most convicted felons may apply for restoration of voting ability two years after completing their sentence, but those convicted of violent felonies; drug sales, distribution or manufacturing; or electoral offenses must wait five years.
If your name still appears on the state database as an incarcerated person, a voting official can ask for proof that you have completed parole (for example, your parole discharge documentation).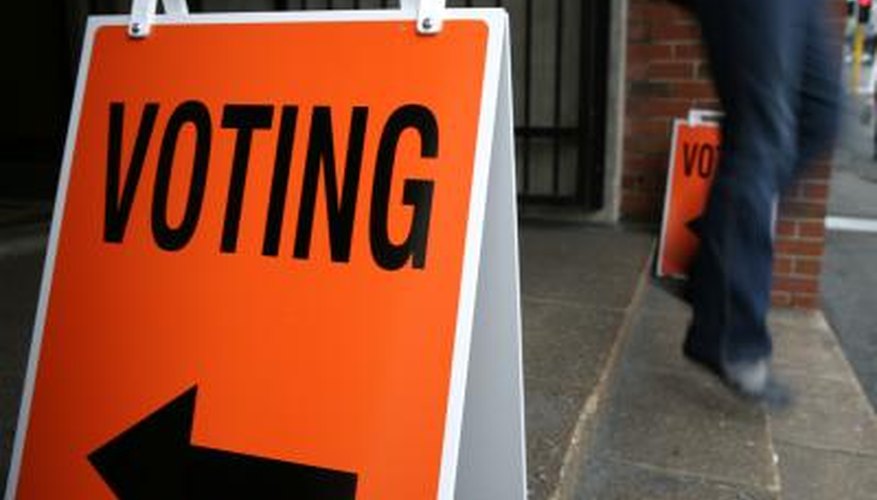 Employment
Unlike a pardon, the restoration of civil rights does not erase a criminal record. But favorable action from the governor can soften the mention of a felony conviction on a job application. Virginia convicted felons are able to run or hold office and serve as a notary public once their rights are restored.
However, Virginia felons are denied the right to public employment, such as working as a teacher or in a family day care. Felons may request that right be restored when applying for your restoration of rights. The licensing boards of certain professions also can refuse to grant, or can revoke, a license to practice those professions from convicted felons.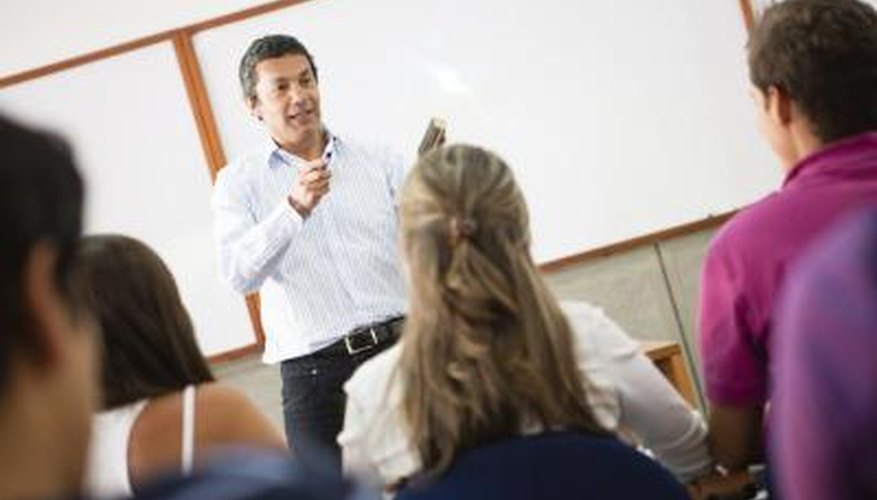 Firearms
The restoration of rights does not include the right to possess or transport any firearm or to carry a concealed weapon. To regain state firearms privileges, a convicted felon must apply to the circuit court of her jurisdiction of residence for a permit to possess or carry a firearm. Circuit courts may consider the restoration of firearms privileges only after civil rights are restored. See the link in Resources for more Information pertaining to the restoration of firearm rights.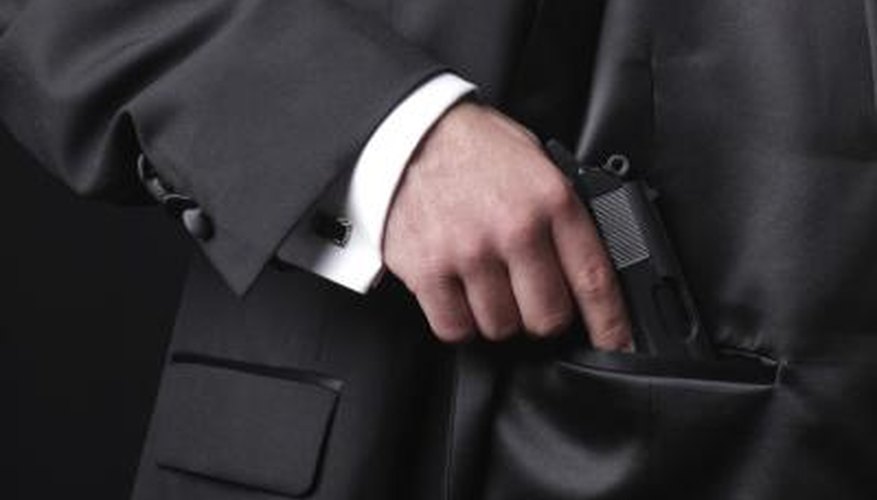 Law
A convicted felon may take the Virginia bar exam, but it is a factor that will be considered in determining whether a person can prove by clear and convincing evidence that he possesses the requisite good character and fitness to qualify for admission to the bar. The Board's Character and Fitness Committee considers the nature of the crime, how long ago it was committed, the punishment and positive contributions to society since the conviction. A pardon or a restoration of the person's civil rights is certainly a positive factor.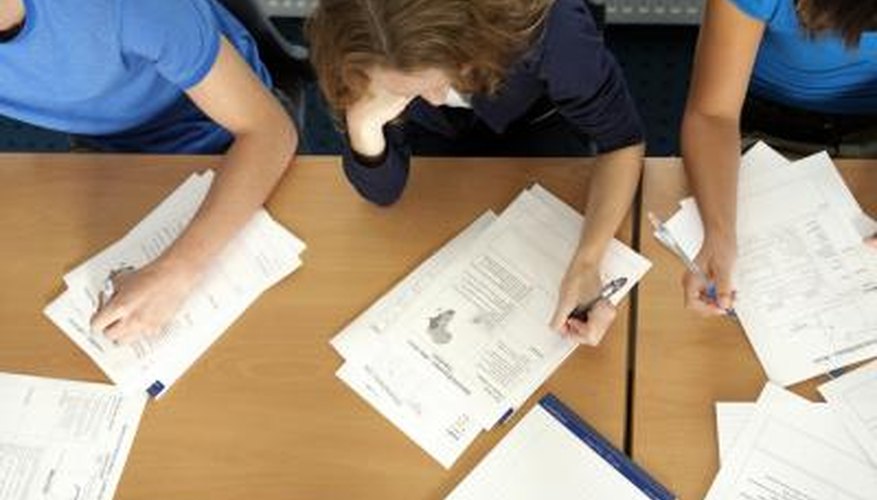 Rights of Convicted Felons in Colorado
Voting Rights
Colorado is one of five states that allow convicted felons to vote once they have completed their prison sentence, including parole requirements. You are eligible to register and vote the day you are released from parole. If you have been convicted of a felony in another state, you must first establish residency in Colorado before you are eliegible to vote.
It doesn't matter if you were convicted in a state or federal court. Once you are eligible to vote in Colorado, you are eligible to vote in state and federal elections. However, if your name still appears on the state database as an incarcerated person, a voting official can ask for proof that you have completed parole (i.e., your parole discharge documentation).
If you are in jail serving a misdemeanor sentence, awaiting trial, out on bond, or on probation for a misdemeanor or felony, you have the right to register and vote in any election. But as of July 2006, it is a class five felony charge to register to vote or vote in an election for which you are not legally eligible.
Firearms Rights
Evan as a convict in Colorado, you still have the right to own firearms. However, if you have been convicted of misdemeanor or felony domestic violence, or convicted of attempt to commit or conspiracy to commit a felony, you may not own a "dangerous weapon," such as a firearm silencer, machine gun, short rifle/shotgun, ballistic knife, or weapons with ID or serial numbers altered or removed. A violation is a class six felony and may result in a fine or imprisonment, or both, according to the U.S. Department of Justice's Bureau of Alcohol Tobacco and Firearms.
Employment Rights
In Colorado, job seekers must disclose on an application, if the question is there, whether they've been convicted of a felony, according to the Colorado Criminal Justice Reform Coalition. However, Colorado law prohibits employers from requiring applicants to disclose information contained in sealed conviction records, and consumer reporting agencies cannot report arrest records containing convictions that are more than seven years old.
When applying for public employment, a felony conviction or other offense involving moral turpitude does not, by itself, prohibit you from obtaining public employment or receiving a license, certification, or state-required registration, unless the licensure or employment involves educators, peace officers, vulnerable people, juvenile or correctional facilities, or employees of the public employees' retirement association with access to certain confidential information.
If you've been convicted of any charge of child abuse, unlawful sexual offense, or any felony, you cannot work at licensed or certified family care homes, facilities, or agencies that would bring you in contact with children. A criminal background check is required for all applicants of these facilities.
Other Rights
A prospective grand juror will be disqualified if he has previously been convicted of a felony in Colorado or any other state, or any territory of the United States, according to Colorado Revised Code 13-71-105.
If you are convicted of a felony in Colorado, you are disqualified from holding any office of honor, trust, or profit or from practicing as an attorney in any court, under Colorado Revised Code 18-1.3-401. Once you've completed your sentence and any parole or probation, your right to hold any office of honor, trust, or profit will be restored, but your right to practice as an attorney is not.
Arkansas Convicted Felons' Rights
Voting
Convicted felons in Arkansas are not entirely prohibited from voting; however, limitations do apply. Only after a convicted felon has completed probation, parole, or any other supervised form of release may she be allowed to vote.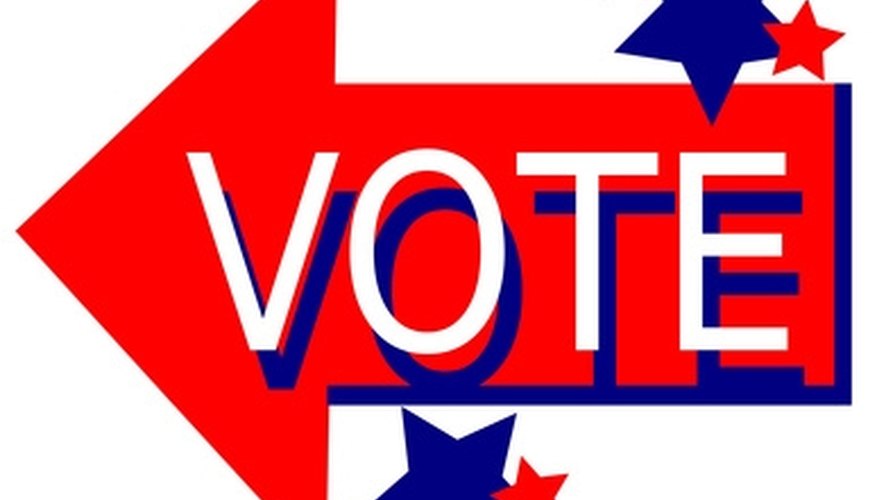 Hunting
Under Arkansas law, convicted felons are not allowed to possess a firearm, even for hunting purposes--unless the Governor of Arkansas grants them permission to do so. At the same time, however, convicted felons in Arkansas do have the right to obtain a license to hunt and will not be subject to a background check unless the person issuing the license has probable cause to pursue this line of action.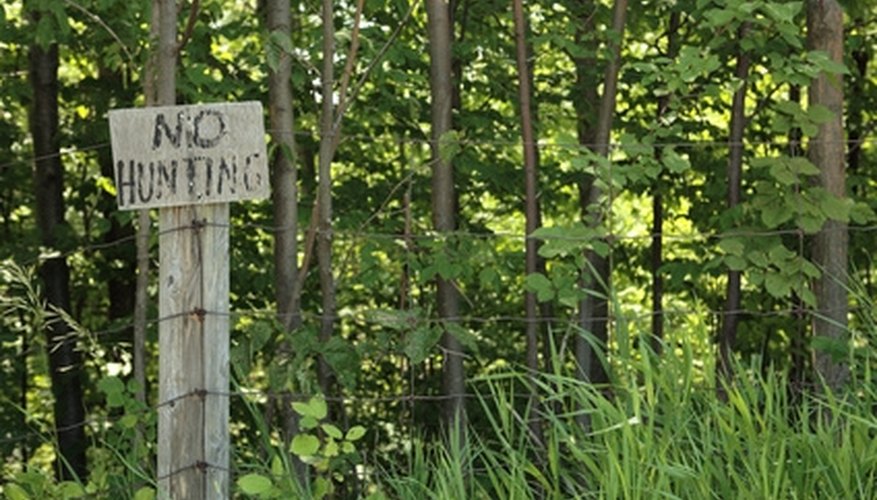 Pardons
Some convicted felons in Arkansas may receive a pardon; however, only the Governor may grant a pardon. If one is granted, the convicted felon will once again have all of his rights restored, including the right to serve on a jury. In the event of a pardon, the convicted felon will also have his record cleared and will not be legally required to disclose any information about his past.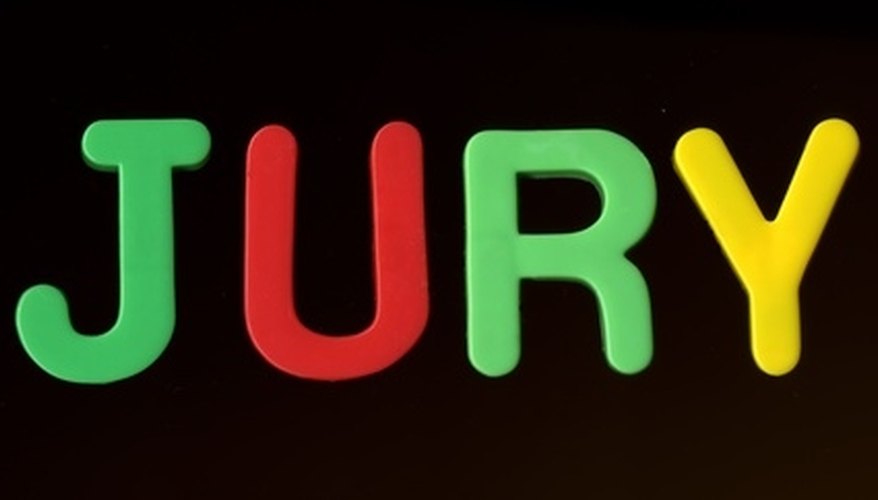 Rights of Convicted Felons in Texas
The Right to Vote
Texas is one of 18 states that restores a convicted felon's right to vote immediately after the completion of the incarceration, supervised parole and supervised probation periods. Felons who receive a pardon for a conviction will also have their voting rights restored immediately.
The Right to Hold Office
Contrary to popular belief, federal law does not preclude a convicted felon from running for or holding public office. However, Texas law prohibits any person convicted of a felony from being a candidate for public office or holding any public office position. Felons who receive a full pardon are eligible to run for office.
Jury Participation
Texas bars convicted felons from serving on a jury.
The Right to Bear Arms
Texas restores the right to bear arms to a convicted felon immediately after the five-year period following the completion of the felon's incarceration, parole and probation. However, possession of a firearm by a convicted felon is limited to the felon's residence. In addition, convicted felons are prohibited from owning metal or body armor. Violation of the firearms restriction is a 3rd degree felony.
Rights of a Convicted Felon in Missouri
Missouri law places specific regulations on convicted felons after they're released from prison. For convicted felons to regain some of their rights, they must first complete their parole or probation sentence. While ex-felons in Missouri who complete their sentences may have certain rights reinstated, other rights may be revoked forever.
Identification
An individual who has been convicted of a felony offense in the state of Missouri will lose certain rights for a period of time, depending on the crime. Some of the rights that can be revoked include your right to vote, own a firearm, or run for or hold any public office job. An ex-felon will also become ineligible to work for any branch of the police force, including the highway patrol. Certain government benefits, such as welfare, can also be revoked.
Probation and Parole Time Frame
Convicted felons in Missouri will have certain rights revoked while they're serving their jail or prison sentence. During the probation or parole period, these rights are not automatically reinstated. Once probation or parole is completed, ex-felons are able to regain certain rights. For example, ex-felons regain the right to vote or hold public office if elected. Other rights, however, may never be granted once they're revoked, including the right to serve on a jury.
Changes in Hunting Law
In 2008, the Missouri legislature altered the laws in regard to convicted felons and firearms. Under this law, convicted felons may not posses any firearm, including concealed handguns, shotguns or rifles, even for hunting purposes. However, convicted felons, once released, are legally allowed to own and operate bows and arrows for the purpose of hunting. Under the law prior to 2008, convicted felons were allowed to use rifles and shotguns for hunting once they completed their sentence, including probation and/or parole.
Effects on Government Aid
Under the Personal Responsibility and Work Opportunity Act of 1996, individuals convicted of a drug-related felony in Missouri couldn't receive food stamps or cash welfare benefits; Senator Yvonne Wilson of Jackson County introduced a bill in 2010 to alter this law (Wilson had introduced similar bills in years prior, each of which were opposed). Ten other states, not including Missouri, still uphold this ban. Ex-felons convicted of non-drug-related crimes are allowed access to food stamps.
Other Considerations
Under Missouri law, anyone convicted of a sex crime, which is considered a felony, must register as a sex offender with the state. The State Board of Education has the right to revoke a teacher's certificate, or not issue one at all, for those convicted of a felony in Missouri. State agencies are not allowed to deny someone a license strictly because they've been convicted of a felony. They do have the right, however, to incorporate the felony charge into their decision-making process.
Rights of Convicted Felons in Indiana
Access to Social Services
Anyone convicted of a drug-related felony in Indiana loses their right to be eligible for aid programs such as food stamps and temporary aid for needy families (TANF). Various felonies restrict the right of the offender to live in public housing as well. An application to adopt a child is deniable based on certain felony convictions, ranging from battery to those involving controlled substances. After five years, some of these felonies are no longer permissible reasons for application denial (see Reference 1, pg 257-258 PDF).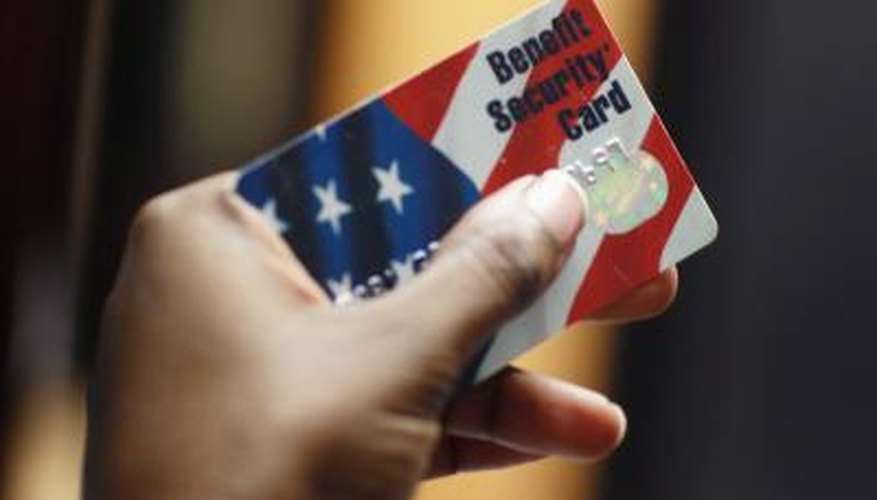 Weapons
As outlined in Indiana Code 35-47-2-3 as of 2010, a felon, no matter the offense, can't carry a handgun (see Reference 1 Ch 2-Cg1). IC 35-47-8-4 makes handgun provisions applicable to electronic stun guns and tasers. Also, as of 2010, Indiana code 35-47-4-5 makes it unlawful for a "serious violent felon" to carry any type of firearm. A firearm is any weapon capable of, designed to or is readily convertible to "expel a projectile by means of explosion" (see Reference 1, Chapter 1). A serious violent felony includes murder, battery that is a Class A, B or C felony, many sex crimes, robbery and dealing in a schedule I, II, III, IV of V controlled substance (see Reference 1, Chapter 4-Sec 5). Check the code if you're unsure about a specific felony. Violation of this law is a Class B felony.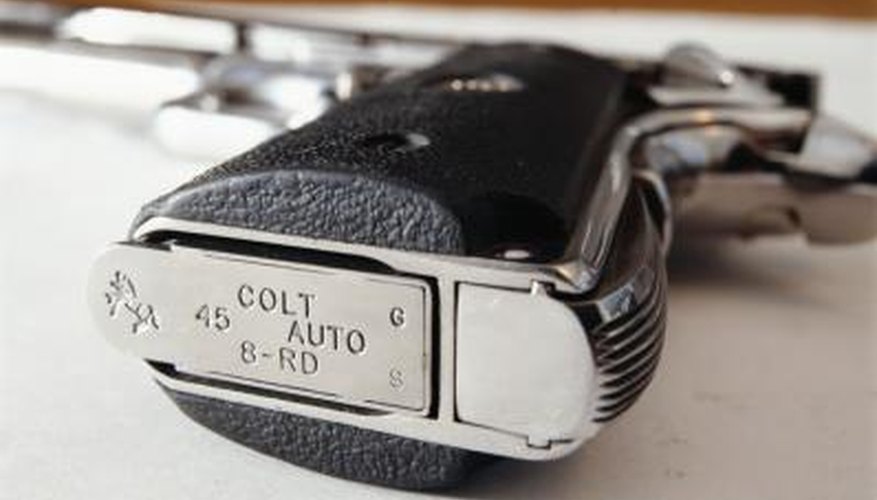 Employment and Other Basic Rights
Indiana allows employers to ask about criminal convictions and run background checks. An employer considers a criminal record in her hiring decisions. Indiana law makes it difficult or impossible to get licenses required to practice many professions. These include, but are not limited to, barbering, education, insurance sales, attorney, public office holder, child care, education, real estate agent, mortgage broker and nursing. Any financial institution may not employ a felon convicted of a crime involving fraud, deceit or misrepresentation (see Reference 2, page 519 PDF). Certain felony convictions result in immediate removal of driving privileges for different periods. These include crimes committed while using a vehicle and violations of controlled substance codes.