Table of Contents:
The Louisiana Curfew Law
Many states have a curfew law for children. Louisiana has a curfew law for nighttime activities for children under the age of 17. These laws are designed to keep children safe and cut down on juvenile crime that often occurs at night. Local cities and parishes in Louisiana may have stricter laws than the state itself, so check local laws before allowing a child out during curfew hours.
Age
Louisiana has a statewide curfew for minors under the age of 17. Children 16 or younger are subjected to the curfew laws. In some areas, children of 17 years of age also have restrictions on their activities at night, which is determined by each parish or city individually. If a child is in an area with a stricter curfew law than the basic state requirements, he is also required to abide by those additional laws when under the age of 17.
Curfew Law
Louisiana's curfew law has two separate parts. Children under the age of 17 are not allowed to be in public areas between the hours of 11 pm and 5 am from Monday through Friday and are not allowed to be out on the weekends between the hours of 1 am and 5 am. A child is also not allowed to drive during these same hours.
Exceptions
There are some exceptions to the curfew law. Emancipated children can be out later at night. Children who are also working, driving to or from work, performing a reasonable activity or who are with an adult guardian or parent can be out past curfew. If there is an emergency situation, the child can also remain out past curfew.
Penalties
If a child cannot prove the legitimacy of being out past curfew, there are some penalties that can be charged. Typically, a small fine is given to the child or parent for the first offense, and the fines increase for each subsequent offense. The parent or guardian of the child may also have sanctions placed against them after repeat offenses on the part of their child or ward.
What Is Colorado Curfew Law?
Purpose of Curfew Laws
Curfew laws were enacted in Colorado to help keep minors under the age of 18 out of trouble and deter them from committing crimes. Such laws apply to minors once they are outside their homes in a public space, such as a local park, grocery store or traveling on local roads. Generally, they cannot be in these public spaces after a certain time, such as 9 p.m. However, exceptions to these restrictions may exist, such as when a minor is returning home from work or a school event.
Curfew Laws Enacted by Local Jurisdictions
Colorado does not have a statewide curfew law, but many cities include curfews for minors in their municipal codes. For example, under the Colorado Springs loitering law, it is unlawful for a minor to loiter or aimlessly drive or ride about in such places as a public or private roadway, sidewalk, park, playground, or eating establishment between 10 p.m. and 6 a.m. Sundays through Thursdays and from midnight to 6 a.m. on Fridays and Saturdays. This law doesn't apply if the minor has permission to be in that place or is accompanied by a parent or other adult 21 or older. The City of Arvada's curfew prohibits minors from being out in public during the same hours as Colorado Springs, but those under 14 are required to be home by 10 p.m. every night. Exceptions to the curfew include minors on an emergency errand for a parent and going to or returning from an activity where they exercised their First Amendment free speech, freedom of religion or freedom of assembly rights.
Punishment for Violating Curfew
The punishment a minor will face for violating curfew also varies among jurisdictions. For example, a minor in Douglas County can be charged with a Class II Petty Offense if he is found in public between the hours of midnight and 5 a.m., unless his actions are excepted, such as having written consent from a parent. The punishment for curfew violation in this county is a fine of up to $1,000. In contrast, minors out between 11 p.m. and 5 a.m. Sundays through Thursdays or between midnight and 5 a.m. Fridays through Saturdays in violation of Denver's curfew face a fine of approximately $125.
Adults May Also Be Accountable
Minors are not the only ones that can be punished for violating curfew rules. In many cities and counties, if a parents or guardians knowingly allow a minor to violate curfew without an excusable reason, they can also be punished under the same law. For example, in both Douglas County and the city of Denver, the minor and adult can both be fined for the minor's curfew violation.
Texas Curfew Law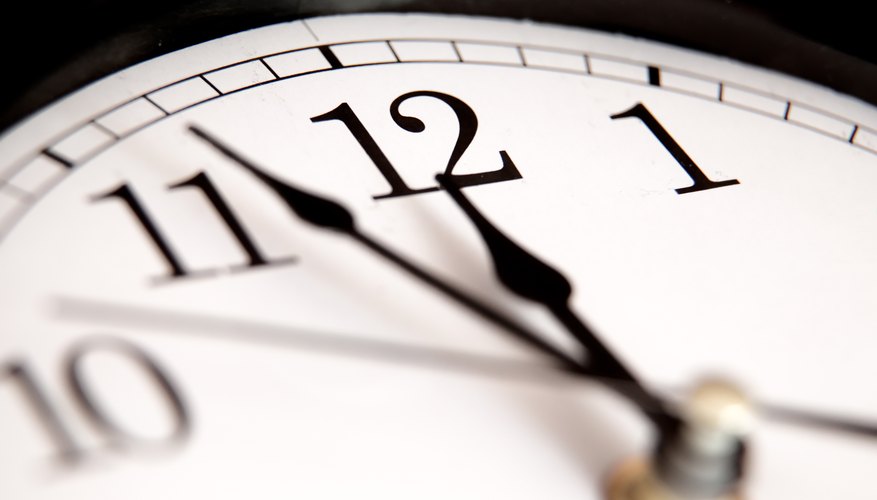 Curfew laws in Texas, known as juvenile curfew, are city ordinances that prohibit minors from being out in public past a certain time at night without an adult and during school hours without supervision. These laws are Intended to protect minors and promote school attendance.
Curfew Basics
Cities in Texas create individual curfew ordinances. They are typically restrictions during the week, weekends, and during school hours. They apply to minors between the ages of nine and 17. For example, in San Antonio it is illegal for a minor to ..." walk, run, stand, drive or ride in or about a public place" within the city limits from 9 a.m to 2:30 p.m. during the week when school is in session. The curfew also exists from 10:30 p.m. to 6 a.m. during the week, and from midnight to 6 a.m. on weekends.
Penalties and Enforcement
Curfew penalties are typically misdemeanors, punishable by a fine of up to $500. It is unlawful for a parent or guardian to knowingly allow or permit a minor to violate curfew ordinances. Parents are liable for fines assessed for a minor's curfew violation. Police officers identify the offending minor and his parents or guardians, and send a warning notice to adults and the department governing youth services.
Defenses
Curfew laws do not apply to minors on an emergency errand or sent on a task at the direction of a guardian. First amendment rights may also trump curfew laws. The minor could be found to be exercising his right to free speech, freedom to assemble or expressing religious beliefs.
Geographic Variances
In Dallas and Pearland Texas curfews restrict movement outside the home or front yard from 11p.m. to 6 a.m. Weekend curfews are from midnight to 6 a.m. San Antonio curfews are enforced during the week from 10:30 p.m. to 6 a.m. Some cities have special curfews based upon location within the city. For example, in the city of Austin there is a standard curfew from 11p.m. to 6 a.m. Sunday through Thursday, but an 11p.m. to 6 a.m. restriction within the Austin downtown entertainment district at all times.
Perceived Benefits of Curfew
The first curfew laws in Texas were enacted in Austin in 1994, according to the United States Office of Juvenile Justice. In the first three months of curfew enforcement the city of Dallas reported juvenile victimization during curfew hours declined by over 17 percent and juvenile arrests were reduced by over 14 percent.