Table of Contents:
Short-Term Disability Texas Law
Private Insurance
Short-term disability is generally provided through the worker's health care insurance. Workers seeking short term disability may find that they are already covered through their private insurance. The duration of short-term disability is typically about six months but varies according to individual policies. Temporary medical conditions are usually considered as short-term disabilities. Long-term disability generally covers an illness or injury that permanently prevents the employee from continuing to work. . It's advisable to be proactive and check with your insurance carrier before you're in a situation where you need short-term disability or long-term.
FMLA
The Family and Medical Leave Act (FMLA) secures the worker's job until they return to work. FLMA grants the worker up to 12 weeks of unpaid medical leave. To qualify for FMLA the employee needs to have worked a minimum of 1,250 hours in the previous 12 months.
Workers Compensation
If the disability as the result of a work-related injury the employee may be eligible for workers' compensation, which usually pays for medical expenses and provides financial relief.
Social Security
It is possible to receive disability payments from the federal government through Social Security but only if you're disabled for more than five months. For anything shorter than that, Social Security will be of no assistance.
Pregnancy Disability Act
Under the Pregnancy Disability Act an employee may apply for short-term benefits while pregnant. The Pregnancy Disability Act is not a direct program providing benefits but ensures that pregnancy is recognized as a short-term disability.
Massachusetts Short Term Disability Laws
Sick Days
There is no federal law requiring that employers offer their employees paid sick leave, and in Massachusetts, there are no state laws enforcing mandatory sick time. If a Massachusetts employer does offer short term disability pay, it is legally the employer's right to demand that the injured employee use up paid sick leave days before offering disability pay.
Insurance Companies
If an employer in Massachusetts does offer short term disability benefits, the firm will likely pay for these benefits by purchasing short term disability insurance from an insurance company. The eligibility requirements for the benefits will be set by the employer, and the injury will almost certainly require confirmation by a physician.
A Union Contract
If the employer has a union contract with a workers' union, then it must abide by that contract if it stipulates that paid sick leave and short term disability benefits should be offered to employees, whether injured on the job or not. This is the only legal circumstance in which short term disability payments would be guaranteed.
Georgia Short-Term Disability Laws
Disability Insurance
In Georgia, disability insurance, in conjunction with social security payments, state retirement, injury benefits, worker's compensation or other government disability programs can replace 60% of a worker's salary (during the year that the disability began). Payments can reach up to $800 per week.
Employees' Choice
Employees can begin to receive short-term disability benefits after 30 days of disablement or seven continuous calendar days. Georgia law states that employees may not use short-term disability benefits and sick leave simultaneously.
Calculation
The insurance company calculates short-term disability benefits based on the employee's salary, received during the year that the disability began. The employee may receive short-term disability benefits for either 150 or 173 calendar days, depending on the coverage he chose when the coverage began.
Pre-Existing Conditions
An employee with a pre-existing condition must wait out the 30-day waiting period. She does not have the option to begin collecting short-term disability after only seven days.
Late Entrants
Georgia's insurance law lets a "late entrant" employee receive short-term disability for a work-caused disability 30 days after her insurance becomes effective and, for a physical disease, pregnancy or mental disorder, after 60 days.
To Claim
Georgia employees who wish to submit a claim for a short-term disability must fill out the forms provided by the insurance company. The claim application consists of the employee's statement, an authorization for the insurance company to obtain additional information from any professional who has treated the claimant (physician, psychologist, psychiatrist, social worker, etc), a statement by the claimant's physician, and the employer's statement. The claimant must attach copies of any documents showing any other judgments or benefit determinations. The claimant must send the package of documents to the Standard Insurance Co., which makes disability insurance payments for Georgia employees. Standard Insurance Company Employee Benefits Department POB 2800 Portland, OR 97208 1-888-641-7186 standard.com/eforms/3379_642967.pdf
Insurance Premiums
Premiums for short-term disability are based on the employee's benefit salary and chosen coverage level. Georgia employees will not pay taxes on any short-term disability benefits.
Iowa Short Term Disability Laws
"Short-term disability" is a type of worker's compensation insurance that protects an employee's pay in the event of short-term injury. Iowa's Code refers to short-term disability as "temporary disability" and distinguishes between "total" and "partial" disability for the purposes of insurance benefits. Additionally, the law defines blanket guidelines for payment of benefits.
Partial Disability
As defined by the Iowa Code, "temporary partial disability" applies to any employee who "is not capable of returning to employment substantially similar to the employment in which the employee was engaged at the time of injury, but is able to perform other work consistent with the employee's disability." If you're partially disabled, the law requires that your employer offer you work that you can do in spite of your physical condition, with "partial" worker's compensation benefits to supplement your income to normal level.
Accepting this temporary work, however, is not option. The law goes on to note that those who fail to comply with employer requests won't receive any compensation. On the other hand, you are permitted to seek temporary work with other employers if your employer doesn't offer you any, in which case you will also receive "partial" benefits.
Total Disability
"Temporary total disability," goes into effect for people who have been completely incapacitated by their injuries but are expected to make a full recovery and eventually be able to return to normal work. According to Section 85.33 of the Code, you will be paid temporary total disability benefits for the duration of your "healing period."
If your condition improves enough, your employer may request that you perform work under the specifications listed for "temporary partial disability," at which point all the aforementioned terms and conditions will apply.
Compensation
No matter your temporary disability situation, the same payment procedures apply. While the law dictates that "compensation shall begin on the fourth day of disability after the injury," it goes on to state that the "compensation due during the third week shall be increased by adding thereto an amount equal to three days of compensation."
In other words, if you're disabled for two working weeks or less, you will not be compensated for the first three days of your disability. If your disability extends into the third week, you will then be paid for the first three days.
Short Term Disability Laws in Ohio
The Law
Under Ohio law, employers are not required to offer short term disability pay in the event that an employee becomes disabled and cannot return to work for a period of time. However, this does not mean that employees in Ohio do not have other options. Employers may allow employees to purchase short term disability coverage, for an added charge, as part of their medical insurance program. Ohio, like other states, also has workers' compensation laws that allow employees to be paid if they sustain an injury while at work. However, the disability cannot be the result of a criminal act or any form of negligence on behalf of the injured party.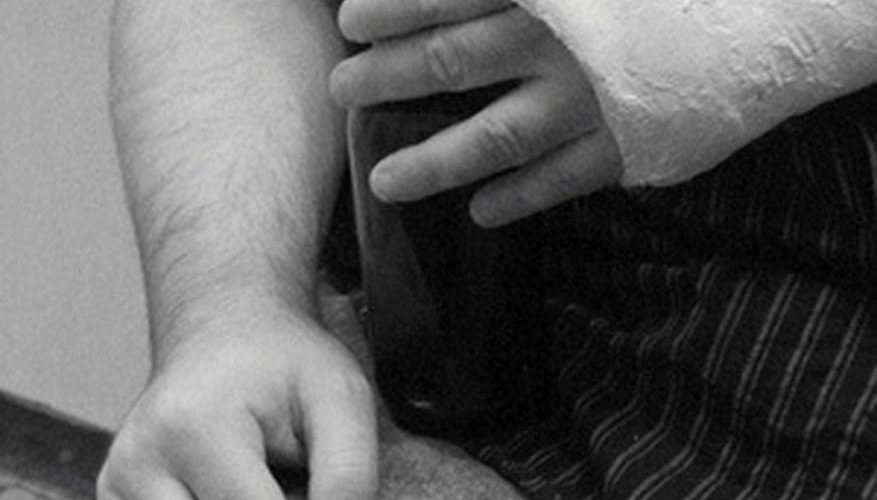 Pregnancy
Female employees in Ohio who become pregnant and, as a result, are no longer able to meet their job requirements will be entitled to take leave due to their temporary disability. Under the Ohio Fair Employment Practice Act, women who become pregnant are allowed to take a "sufficient" amount of time off from work to deal with their pregnancy. Once their leave time comes to an end, their employer is required by Ohio law to give them their job back. Pregnant women in Ohio may also take leave due to pregnancy under the Family Medical Leave Act (FMLA). Under the guidelines of the Family Medical Leave Act—which is a federal law and applies to all sates including Ohio—pregnant women may take up to 12 weeks off during a 12 month period to deal with pregnancy related issues.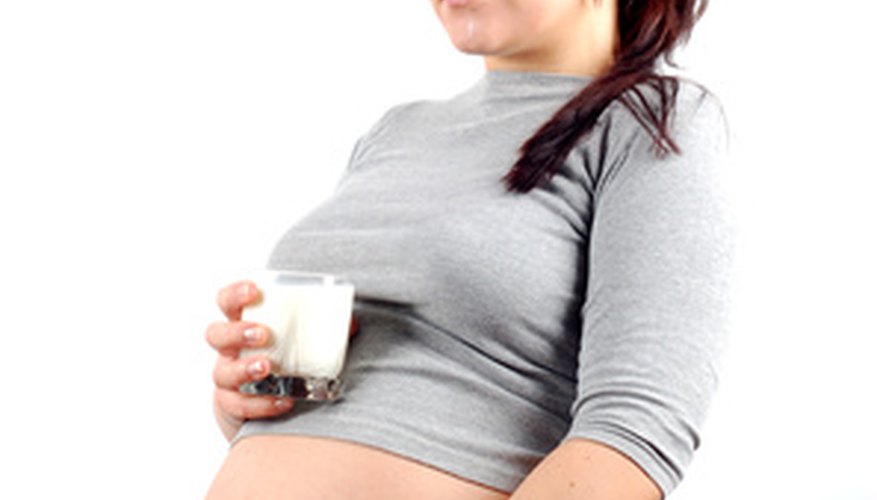 Sick Days
Full-time and part-time employees in Ohio who work for a state agency are allowed to take paid sick leave in the event that they become injured or disabled. Under Ohio law, all public employees will earn 3.1 hours of paid sick leave for every 80 hours of work they complete. In the event that a state agency employee in Ohio needs more paid sick leave then they have earned, their fellow employees may donate some of their earned paid sick leave to them. Any employee who wishes to donate their paid sick leave to another employee must donate at least 8 hours.
About South Carolina Short Term Disability
Benefits
Usually, if you're declared temporarily disabled, you'll receive one check that covers all the benefits you're entitled to. However, if you're out of work for a long period, you may receive weekly checks instead. The amount is 2/3 of your "average weekly wage," which is calculated from your total earned income of the year before your accident or illness.
Waiting Time
You're eligible for temporary disability benefits starting on the eighth day you become disabled. If your doctor says you need to be out of work for 15 or more days, you'll receive benefits back to the first day. Your first check will come about 14 days after SAF approves your claim.
Benefit End
Your benefits will end when you return to work. If you can only return to work part time, or at a job that pays less than what you earned before your injury, you may be able to receive 2/3 of the difference in income for a period of no more than 340 weeks.
Maternity Leave
South Carolina does not provide medical or maternity leave benefits for those employed in the private sector. Employers with 15 or more employees can't fire a private or a state worker who takes leave for pregnancy disability.
Maryland Short Term Disability Laws
State Laws
There are no laws in Maryland requiring employers to offer, or individuals to obtain, short term disability insurance for serious medical conditions not sustained on the job. While employees are still entitled to short term medical leave as required by federal law, they neednot be reimbursed for lost pay. However, Maryland's laws do require employers to obtain worker's compensation insurance to cover medical expenses and time off work due to a work-related injury.
Federal Laws
The Family and Medical Leave Act (FMLA) requires employers in all states to provide temporary leave to all employees under certain conditions. Allowed leave is a minimum of 12 weeks per calendar year. Qualifying circumstances include the birth and care of a child, adoption of a new child, medical leave due to a serious medical condition and the care of a family member with a serious medical condition.
Assistance
Maryland offers a temporary disability assistance program (TDAP) for employees who are unable to work for at least three months due to a medical condition. TDAP provides a benefit of up to $185 each month (as of August, 2010). Additionally, the federal government's social security disability insurance provides benefits to employees out of work for at least six months. Benefits continue to pay until the employee is capable of working again. Individual employees can also purchase short term disability insurance to cover pregnancy and maternity leave prior to becoming pregnant. This insurance provides benefits during maternity leave by replacing all or a portion of the employee's income for up to eight weeks.
Colorado Short Term Disability Laws
Short-term disability insurance provides financial help to a person who is temporarily unable to work because of an illness, injury or pregnancy. Claimants are paid a percentage of their weekly salary for the period of time they are out of work. "Short-term" means the person's absence from work cannot be permanent, and is usually limited to two years. Colorado has a few specific laws regarding short-term disability.
Colorado's Short-Term Disability Law
Colorado does not have a law making it mandatory for private employers to offer their employees short-term disability coverage. However, the state does provide short-term disability benefits for government employees who have more than five years of service.
Eligibility
Colorado's short-term disability coverage applies to most employees who are paid from state funds. This includes many groups of employees aside those who are part of the state personnel system. Eligible employees include teachers and administrators employed by the Department of Education, most employees of the Judicial and Legislative Branches, employees from the Economic Development Office, employees of the Office of State Planning and Budgeting and employees of the Office of the Governor and Lieutenant Governor's Office. However, several categories of state employees are not eligible, including temporary employees, members of the armed forces, judges and legislators.
Benefits
Employees on short-term disability leave complete a 30-day waiting period before any benefits are received. Benefits are paid based on an employee's pre-disability earnings. These start with the base salary, not including bonuses and overtime pay, minus any deductible income. Deductible income is defined as any earnings paid from work done while on disability, any benefits received for the disability under the Federal Social Security Act and any form of compensation received under any other law because of the disability.
Employees on short-term disability are eligible to receive 60 percent of their earnings minus the deductible income. Benefits are paid for a maximum of 150 days after the waiting period.
Laws Against Fraudulent Claims
Colorado's short-term disability law establishes a penalty for anyone who attempts to defraud an insurance company. Any person who purposefully makes false or misleading statements to an insurance company with the intent to commit fraud may be subject to cancellation of insurance or ordered to pay fines; they also may be subject to a prison sentence. The law allows insurance companies to sue the defrauding individual for civil damages, which, including attorneys' fees, can be thousands of dollars.
Insurance companies who intentionally make false or misleading statements in an attempt to defraud a policyholder can be reported to Colorado's Department of Regulatory Agencies and subject to sanctions.
Michigan Short-Term Disability Laws
Employer Benefits
Employers have the option to offer benefits for short- and long-term disability income insurance, according to the Michigan Department of Energy, Labor and Economic Growth. These incomes are designed to pay employees enough to cover living expenses. Most short-term policies include a waiver of premium, where a patient's insurance premium costs are covered during short-term disability. Also, policies often contain an elimination period, which is a period of time that a patient must wait before he can claim disability benefits. In order to qualify, patients must remain totally disabled during the elimination period. The time of an elimination period is established by the policy.
Workers Compensation
If an employer does not offer short-term disability benefits, and the employee was injured on the job, the employee may be eligible for workers compensation. To qualify for workers compensation, an employee must be injured on the job, or have become ill as a result of the workplace environment, and no longer be able to perform job-related duties. According to the Workers Compensation website, in Michigan, a worker who qualifies for workers compensation will receive payments and medical care coverage while forfeiting the right to sue the employer.
Family Medical Leave Act
An employee who works for a company that employs 50 or more people is covered under the Family Medical Leave Act if they have worked at the company for a year or more, according to the Workers Compensation website. This act guarantees an employee 12 weeks of unpaid leave time for a serious medical condition, pregnancy or adoption, as well as in the event that a parent needs to be cared for.
Kentucky Short Term Disability Laws
Anti-discrimination Laws
According to Kentucky Revised Statute 344.040, it is unlawful for any employer to discriminate against a person with a disability. This means that an employer cannot fire an employee who can show that he is unable to work. However, Kentucky state law does not guarantee that the employer must pay any income to an employee with a short term disability.
Kentucky Social Security Law
Kentucky's Social Security Service defines "disability" as an inability to work which is expected to last for at least 12 months. Short term disabled workers who cannot meet this definition are not protected by Kentucky's Social Security laws and will not receive Social Security benefits. Some Kentucky companies voluntarily offer short term disability coverage, but employees are usually required to pay for it as an addition to health coverage.
Other Protections and Benefits
For injuries that occur on the job, Kentucky's worker's compensation law requires that the employee receives medical benefits and disability pay. If a person was not disabled while on the job, there may be some federal protection. Some employees may be covered by the federal Family and Medical Leave Act. This Act stipulates that employees with a verifiable "serious medical condition" may be eligible to receive 12 weeks of unpaid leave.
Short-term Disability Laws in North Carolina
Provisions
According to Section 135.105 of the state's revised statutes, you are eligible to file for short-term disability benefits after one calendar year of continuous employment. The effects of an injury in question must display themselves continuously in order for you to be considered disabled--the law explains that both your employer and doctor must attest to the fact you are "mentally or physically incapacitated for the further performance of duty."
The law does not specify that the disabling injury itself must occur after the so-called "waiting period"--only during the course of active employment. Building on this, it notes that you may collect benefits for an injury your incur while on leave, so long as the leave is approved and you are otherwise eligible at the beginning of the leave period.
Filing and Payment
The North Carolina Treasurer's office outlines a procedure for filing. According to its website, your employer must provide some of its basic information, a copy of your job description and a report stating your earnings prior to the disability. You must furnish a short-term benefits request, a statement from your doctor certifying your injury and holistic medical report.
After you've been approved, you can elect either to "salary continuation" or a decided-upon monthly benefit amount, which is half of your monthly base salary plus half of your eligible "longevity" pay, which is based on your years of service, according to subsection C of Section 135.05.
Return to Work
Subsection E of Section 135.105 states that you may elect to "trial rehabilitation for periods of not greater than 40 continuous days of service" during your approved short-term disability. It goes on to note, however, that such a return "shall not extend the period of the short-term disability benefits." In other words, if you're injured and voluntarily return to work, your coverage under short-term disability will not be extended.
Tennessee State Laws on Short Term Disability
State Protections
Only five states in the United States require employers to provide short-term disability coverage in the form of continued salary to temporarily disabled employees. Tennessee is not among these five. However, residents of Tennessee are protected under the Federal Family and Medical Leave Act, which allows an employee to leave a job for up to 12 weeks for personal injury/illness or to care for a family member. Employers are not required to compensate employees during this time but must allow an employee to return to work after this period with the same benefits, wages and seniority as when he or she left. Additionally, the state of Tennessee requires employers to offer at least four months of short-term disability benefits for maternity leave. (See References 1)
Worker's Compensation
Despite the fact that employer-provided short-term disability coverage is not by required by law in Tennessee, worker's compensation is required in the state, according to the Tennessee Department of Labor and Workplace Development. If an employee is injured or becomes ill directly as a result of work, then the employer must provide insurance that compensates that employee for lost wages and medical costs. Thus, for those temporarily disabled on the job, short-term disability coverage is available in the form of worker's compensation in Tennessee. There are exceptions to this, however, and employers with fewer than five employees are exempt. State and local governments are also exempt from worker's compensation requirements in the state. (See References 2)
Employee-Purchased Insurance
Any employee in the state may purchase short-term disability insurance on his or her own in order to ensure this kind of coverage in the event of illness or injury outside of the workplace. Typically, the insured must be employed at least 20 hours a week in order to receive coverage. This insurance generally covers a portion of lost wages and medical rehabilitation, and coverage may last for up to 26 weeks or more, depending on the policy. (See References 3)
Short Term Disability Laws in Oklahoma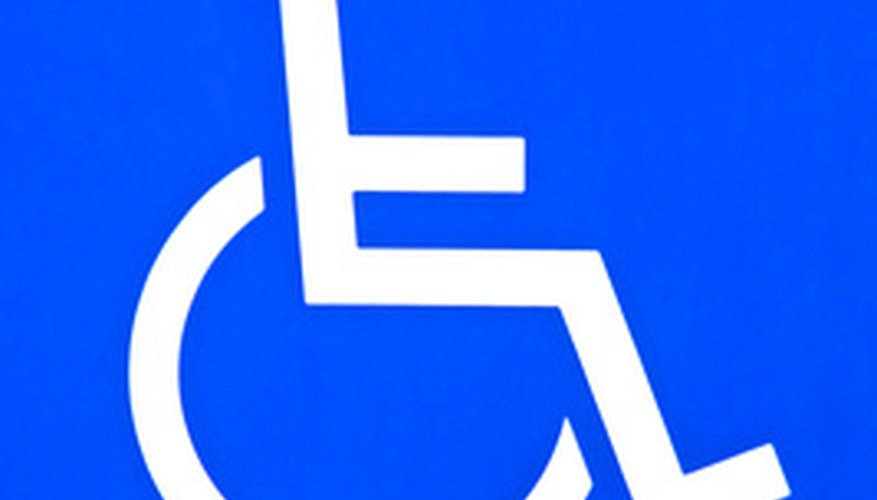 Short term disability laws are not in effect in all states, but Oklahoma does recognize some that you may need to utilize at some point during your career. Understanding your rights and eligibility as an employee is important in the event of an unavoidable situation that causes you to miss work.
FMLA
Oklahoma short term disability laws are part of the 1992 Family Medical Leave Act (FMLA) which gives job protection to employees who need medical attention due to an injury or illness, or if they need to care for a family member. The act states that employers cannot terminate or retaliate against employees who need this kind of assistance. FMLA does not guarantee full salary but it does protect employees who need to take time off work to care for spouses or children or due to illness or injury to themselves. Employees are entitled to maintain their full medical benefits.
Eligibility
Oklahoma short term disability laws state that an employee must have worked for a company for at least 12 months and 1,250 work clock hours in order to be eligible for short term disability. Oklahoma law states that an employee cannot be a "key" employee to be eligible for short term disability. Generally, this means the individual holds a primary managerial position or serves as other vital support staff who cannot be reasonably replaced by other employees or temporary workers.
Reasonable Accommodations
Under Oklahoma's short term disability laws, an individual is entitled to receive reasonable accommodation for any illness or injury that may interfere with work. This can include, but is not limited to, anything that the employee or the employee's doctor deems necessary in order to protect the health and wellness of the employee. For example, if you experienced a back injury, you may request a new ergonomic office chair to alleviate pain or discomfort during the workday as long as the chair is within a reasonable price range for your employer.
Benefits and Compensation
Oklahoma's short term disability laws state that an individual may receive benefits and compensation for a short period of time if he is unable to work due to injury or illness. Under some circumstances, an individual may only receive 50 percent of his full salary, so these considerations should be discussed with a worker's compensation expert. Depending upon your injury or illness, you may qualify for temporary total disability, which is the most common type. It pays between 75 and 80 percent of an employee's net pay. Temporary partial disability pays an employee 100 percent of his net pay until the condition or injury is determined to be healed by a doctor.