Table of Contents:
North Carolina Restraining Order Requirements
Requirements for a Domestic Violence Protective Order
You can file a Domestic Violence Protective Order against a family member, a spouse or domestic partner, a current or former household member or a person you are dating or have dated. There is no fee to file the order and you are not required to have an attorney. The Domestic Violence Protective Order only covers physical threats, abuse and violent acts. It cannot be issued for mental or emotional abuse.
Requirements for a Civil No-Contact Order
A Civil No-Contact Order provides protection from stalking and nonconsensual sexual contact. This order is used for acquaintances, co-workers, neighbors and anyone with whom you do not have a familial or domestic relationship. To apply for this order you must be the victim of nonconsensual sexual conduct, which includes intentional touching, fondling or a sexual act for the purposes of sexual arousal, or stalking, which is defined as being repeatedly followed or harassed with the intention of causing fear or distress.
A judge can issue a temporary order that will go into immediate effect without the respondent having a chance to present evidence or testimony. This usually lasts about 10 days, but will not go into effect until the respondent is served with a notification. A permanent order requires a full court hearing where both you and the respondent have the chance to present evidence and testimony.
Alternative Actions and Resources
If your situation does not qualify you for either a Domestic Violence Protective Order or a Civil No-Contact Order, there are alternate actions you can take. If you are threatened or a crime is committed against you, you can press charges and the trial judge may order the offender to stay away from you. If you are the victim of mental or physical abuse, you should contact your local domestic violence organization for assistance. The Stalking Resource Center provides assistance and support for those who are being harassed or stalked (see References).
Moving from State to State
If you are issued a Domestic Violence Protective Order in the state of North Carolina and it meets federal requirements, the order will apply in any state. If you move, you will want to register your order with your new state. To do this you will need a certified copy of the order.
If you move to North Carolina from another state and your order meets federal standards, it will be enforced in North Carolina. If you need to change, cancel or extend the order, you will need to do so through the courts in the state in which you initially received the restraining order.
The Requirements for a Restraining Order in Texas
A restraining order is a legal document that dictates that certain individuals cannot make contact with one another. There are a number of reasons why this type of legal document may be requested, such as domestic violence or stalking. Texas has specific laws and requirements in place for requesting and utilizing this type of legal document.
Necessity and Notice
According to Tex. R. Civ. P. 680, temporary restraining orders cannot be legally granted until notice has been given to the adverse party. The only alternative is if there are facts that show that injury, damage or loss may occur before the adverse party can be notified. If a temporary restraining order should need to be issued before the adverse party receives notification, then it must be filed with clear proof of necessity. The reasons for the temporary restraining order must be entered into the record in order for the TRO to be approved. Additionally, according to Tex. R. Civ. P. 681, a temporary injunction also cannot be issued until the adverse party has been notified.
Clarify the Reason for Issuance
According to Tex. R. Civ. P. 683, one cannot issue a temporary restraining order or an injunction unless the reasons for the issuance have been set forth. The reasons for issuing the restraining order need to be specific and they need to describe the situation in a reasonable amount of detail including what act or acts need to be restrained. Restraining orders and injunctions in Texas must be clear and concise enough in describing the terms of the order in order for them to be legally issued according to the Texas Civil Code.
Fill Out the Necessary Paperwork
There are four forms required for obtaining a restraining order in the state of Texas. These forms are the Application for Protective Order, the Temporary Ex Parte Retraining Order, the Protective Order and the Respondent Information. These forms are straightforward in their requirements for filling them out. They can be obtained online or by visiting a local courthouse in the state of Texas.
Your Day in Court
Once the paperwork is filled out, Texas law dictates that the forms should be filed with a local courthouse in the county where you live. If divorce proceedings are currently underway, it is recommended that the same courthouse is used. If immediate protection is needed, notify the courthouse clerk so that provisions can be made. Attend the hearing scheduled by the judge for the restraining order to make sure that a restraining order is granted with the requested stipulations. During the hearing, bring evidence that shows why a restraining order is necessary, such as photographs of injuries or damage, witnesses or medical records.
Montana Restraining Order Requirements
Relationship
Under Montana law, protective orders are intended to keep victims of domestic violence safe. Domestic abuse is a crime of violence committed by a family member or partner.
In Montana, family members are people who are related to you by marriage, blood or adoption. Partners are people in intimate relationships: current and former spouses, people who share a child, and people who are or were in a dating (or "ongoing intimate") relationship with a person of the opposite sex.
Violence
To be eligible for a protective order, you must have been the victim of domestic violence, which in Montana includes certain specific crimes. Most of these crimes are violent in nature, including most forms of assault, rape and incest, kidnapping and arson. Also included are crimes such as stalking (following), harassment and intimidation.
Process
The petition must be filed in the Montana county where the petitioner lives. The only exception would be if the petitioner and respondent have ongoing custody or divorce proceedings in another court, in which case it should be filed there. The forms are available in the court clerk's office and online; complete them and file them with the court.
Once you have filed paperwork, you may be asked to appear immediately before a judge, who will set a court date. You may request a temporary restraining order to protect you until the full hearing, which will be held within 20 days of your application.
The respondent must be served with the temporary restraining order and notice of hearing prior to the hearing. If law enforcement or a professional process server cannot find the respondent, the hearing may be rescheduled.
Montana restraining orders are valid for a maximum of one year. They may be renewed prior to expiration.
Violation
The penalty for violating a Montana restraining order is a maximum fine of $500 and/or a maximum of six months in jail. Second convictions carry the same maximum punishments, but certain minimum restrictions: $200 fines and 24 hours in jail. Subsequent convictions carry a minimum $500 and maximum $2,000 fine, and/or a minimum 10 days and maximum two years in jail.
Violators may also be charged with other crimes, in addition to the violation, such as assault, stalking or criminal trespass.
Requirements for a Restraining Order in Illinois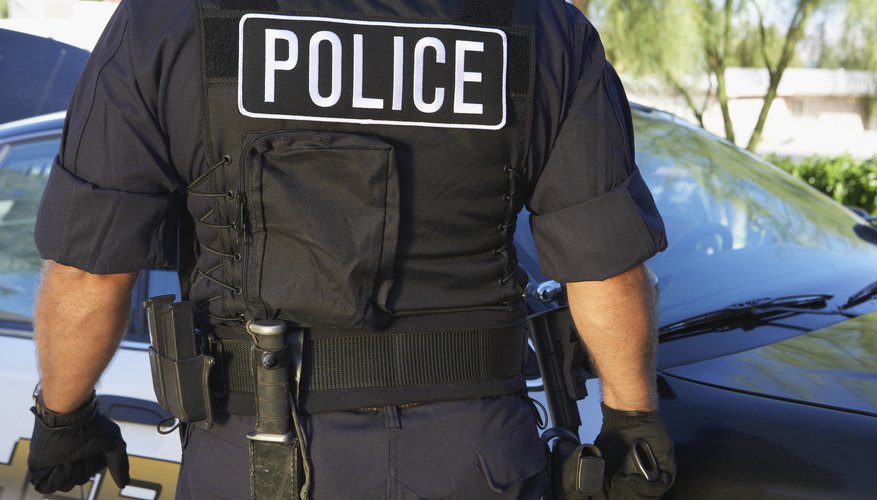 If you are seeking a restraining order in Illinois against another party, there are some points of law you need to know.
While it is relatively easy to get a restraining order—or "protective order," as they are known in Illinois—there are certain requirements a complainant must meet in order to be granted such an order.
Protections
Under Illinois law, only certain parties may file for a protective order, and only under certain circumstances.
Persons who may request a restraining order include individuals who have reached the age of majority and have been abused or harassed by a family or household member. A person also may file for an order of protection on behalf of a minor (17 years or younger), or on behalf of an adult who is elderly or otherwise infirm, and so is unable to request such an order.
Only certain protections may be sought as the result of an Illinois order of protection. These protections include: prohibition of abuse, exclusion from place of residence, prohibition from contact, the assignment of temporary custody of a dependent, and prohibition of the respondent to possess a firearm.
Complaints
All persons seeking an order of protection must file a formal criminal complaint with the Office of the Illinois State's Attorney. Such complaints may include a written complaint alleging criminal action (as filed or collected by local police), a formal indictment (as handed down by a criminal court), or a delinquency petition (as issued by a family court in the case of a minor or dependent disabled adult).
While many restraining orders are issued during the pretrial stages of criminal proceedings, many are also issued for post-conviction offenders on parole or probation. If you are the victim of a crime and would like an order of protection issued against a convicted offender, you may need to petition the sentencing court or releasing agency--such as the parole board--for the issuance of an order.
Exempted Information
All petitions for protective orders must be submitted as a written affidavit clearly outlining the alleged abuse or other offense, and must be attached to a criminal case in some stage of prosecution. There are certain provisions, though, under Illinois law regarding the privacy of victims.
If a petitioner is concerned or has reasonable apprehension to believe that disclosure of their address or the addresses of family members may present a security risk for themselves or those family members, they may omit such information in the filing of their petition and criminal complaints.
In such cases, an alternate address must be provided to the court being petitioned or law enforcement officer taking the complaint. The alternate is necessary so that the respondent may serve notice of motions (such as appeals to the grounds of the protection order).