Table of Contents:
Probation Rules in California
Unsupervised Probation
Unsupervised probation is granted in a few cases that meet specific guidelines. Generally, terms include: obey all federal, state and local laws; report any police contact to your probation officer within 72 hours; complete all community service hours as directed,;and pay all court fees as ordered. Unsupervised probation may be deemed appropriate for offenders who did not commit violent or alcohol or drug-related crimes.
Supervised Probation
According to the American Probation and Parole Association, supervised probation terms generally consist of the following: obey all federal, state and local laws; do not contact any other felons; pay all court fees, including applicable fines and restitution; do not possess any type of weapon, including a knife; submit to search and seizure of property or vehicle at any time; report to probation officer as directed; permit home and employment visits as needed; report any change of address to your probation officer within 72 hours; do not leave the state without written permission from your probation officer; seek and maintain employment and report any change of employment status to your probation officer within 72 hours; do not use, sell or possess alcohol or illegal drugs; use any other prescription drugs only with a valid prescription; submit to urinalysis testing as ordered; attend counseling as directed; complete community service hours as ordered; have no contact with the victim in the case without court permission; and notify your probation officer of any police contact within 72 hours. Special terms and conditions of probation may also apply. These may include the following: abide by sex offender, domestic violence, mental health, intensive probation, gang, white collar, or drug offender terms; attend specialized counseling as directed; abide by curfew; and submit all financial information to your probation officer.
Probation Violation
If a probationer violates his terms of probation, he can be arrested. California law dictates three options, including probation reinstatement with or without a jail term and revocation of probation with a prison sentence.
Probation Rules in Texas
Reporting to Your Probation Officer
The State of Texas probationary system requires monthly or periodic visits between the probationer and the probation officer. Drug and alcohol testing is frequently a part of this visit. No children are permitted with the adult on probation. All the terms of probation are confirmed and verified at each visit.
The probation officer also visits the probationer at his place of employment to verify work status and conduct on the job. Any change of employer must be reported immediately to the probation officer.
Travel is restricted and controlled through travel permits. In some cases a permit may be required to leave the county in which the probationer resides. Crossing state lines always requires a written permit from the probation officer. International travel is almost never approved.
Costs
Probationers in Texas must repay all fines issued to them by the court regarding their case. The may be required to pay other court costs and adult probation fees. Any court-appointed attorney fees must also be paid. If restitution to the victim is in order, this too is a payment handled through the courts. All fees and restitution must be made before the end of the probation period.
Transferability
Texas participates in a program called the Interstate Compact for Probation and Parole. Under this plan, probationers who meet certain criteria can transfer their supervision to another state. In 2009 there were 9,981 probationers convicted in Texas who transferred to other states. Likewise there were 6,039 probationers transferred to the State of Texas, according to the Texas Department of Criminal Justice. Most of these cases were people who had resided in other states at the time of their conviction and requested to serve their time in their home state.
Probation Rules in Delaware
Determination
Whenever a defendant is convicted of a crime in Delaware, the court can direct an investigation into the person's background to determine if probation is appropriate for sentencing. When investigating the convict's background, the investigating officer looks for such information as the circumstance of the offense, the motivation of the convict, the criminal record, social and behavioral histories, and the present condition of the convict. Any crime involving a victim must also contain a victim impact statement, which details how the crime affected the victim(s) of the crime.
Conditions
The courts can impose probation for periods up to two years for any violent felony, 18 months for any crime committed against children (or other crimes under Title 16 of the Code of Delaware), and up to one year for any other offense. The court will place defendants on probation in one of four categories, rangin from I to IV. Each level imposes more strict restrictions, ranging from making progress reports to probation officers for level I offenders, to remaining on house arrest for level IV offenders.
Revocations
The court can order a revocation of probation if it finds the probationer has violated any terms or conditions. Probation officers can arrest a defendant for any violation of terms. After arresting the defendant, the officer will notify the court of the violation so a probation violation hearing can be held. If the court finds the violation of probation is sufficiently established, it can order the defendant's probation revoked, reinstated or require the defendant to serve any sentence that may have originally been imposed.
Probation Rules in Illinois
Standard
Three levels of standard probation include minimum, medium and maximum. Minimum level probationers must report to their probation officers once every three months; medium level probationers report once a month; and maximum level defendants report twice a month. According to information obtained from the Cook County probation department, about 90 percent of defendants are placed on standard probation.
Some of the terms of standard probation include but are not limited to the following: report to probation officer as directed; do not possess a weapon; do not move or leave the state without court permission; and do not use or sell illegal drugs. Additional specialized terms may include: pay court fees; complete community service and drug treatment; submit to drug testing or home confinement/curfews; mental health counseling and educational programs.
Intensive Probation
Intensive Probation is a prison diversion program tailored to meet the needs of high-risk or violent offenders. In addition to many of the same standard probation terms outlines, intensive probation supervision requires that defendants be subjected to a a program similar to home arrest. More frequent reporting, additional community service and random home visits are part of the enhanced sanctions granted by the courts.
Defendants undergo a screening and intake procedure to determine their eligibility for intensive probation and willingness to comply with the program. A client will cycle through three phases lasting for a minimum of 12 months and a maximum of 24 months. After completing the final phase, the defendant will be returned to standard probation.
Specialized Caseloads
Specialized caseloads have certain terms that apply only to that population. These caseloads include: sex offenders, drug court, domestic violence, gang and mental health. Some of these specific terms may be as follows: do not date a woman with minor children (sex offender); complete domestic violence treatment; do not associate with other gang members; and take all medications as prescribed by physician (mental health).
New York Probate Rules
Requirements for Wills
A written and notarized will is the simplest way to ensure that a person's wishes are carried out after death. The surrogate court assesses the will's validity if one exists. For a will to be valid in New York, the testator must be write and sign the will in the presence of two witnesses. The witnesses must clearly sign their names and note their addresses. Furthermore, during the process, the testator must definitively state, in the presence of the witnesses, that the paper he is signing is his will. In some cases, a will may be nuncupative (not written) or holographic (written in the handwriting of the testator, but not formally witnessed). These wills are only considered valid for active military or naval service members or for mariners at sea.
Capacity
In New York, any person over the age of 18 of sound mind and memory can make a will for the disposal of her property. Also, anyone who has the capacity to acquire and hold property can inherit property from a deceased person. If the beneficiary is incapable of receiving property by will, as in the case of an unincorporated association receiving property from a deceased person, the association has three years to become incorporated and fulfill the requirements that qualify it to acquire the bequeathed property.
Spousal Inheritance Rights
If a will was established between 1930 and 1966, the surviving spouse of the deceased person has a right to one-third of the net estate if there are children or one-half of the net estate in the absence of children. However, this spousal right may be invalid if a final judgment of divorce or annulment was granted before the death of the person, if the living spouse abandoned the deceased person, or if the living spouse refused support to the deceased even though it was the person's duty and the spouse had the ability to do so.
After 1966, the will must be followed regarding the disposal of the deceased person's property. Thus, a spouse may not receive anything if it is mandated in the will.
Probation Rules in Pennsylvania
Supervision
Whenever someone is placed on probation, the Pennsylvania court places him under the supervision of a probation officer. Each county usually has a probation office through which the activities of the probationer are monitored and controlled. Anyone placed on probation is required to meet with his probation officer on a regular basis. This officer's job is to not only make sure the court's orders are followed, but also to help the probationer understand how to apply the rules of the court. Probation officers can schedule meetings, call or visit the probationer and generally monitor his activity at any time. Probation officers have the right to search the probationer and his vehicle or residence to look for contraband or illegal or restricted possessions.
Restrictions
Courts in Pennsylvania have wide latitude on the kinds of restrictions they can impose on a criminal defendant when awarding probation. Generally, a probationer must check in with her probation officer on a monthly basis or when directed otherwise by the officer. She must notify the probation officer of any change in contact information, such as her phone number, address or place of employment. Probationers can be restricted in her movements and required by the court to request permission to leave the state or make other travel arrangements. Probationers cannot use illicit drugs nor abuse prescription medications. Any probationer who has been convicted of a felony or a violent misdemeanor cannot possess a firearm.
Revocation
If the probationer violates any of the rules of the court, the probation officer can notify the prosecutor's officer, who will then file a written revocation request. Once the request is filed, the court will schedule a hearing to determine the merits of the revocation request. If it finds that the request has merit, the court can revoke probation and impose a sentence based on the original conviction. This can range from fines, to jail time, to an extended period of probation.
Idaho Probation Rules
Juvenile Probation
Juveniles are monitored on probation through such approaches as alcohol or drug testing, electronic monitoring, counseling as directed and any other sanctions ordered by the courts. School attendance, community service and victim compensation are also crucial aspects of probation. According to information provided by the Blaine County government website, parental involvement is considered one of the main keys to the success of the juvenile and is addressed through the Juvenile Corrections Act. A program called the "Parent Project" offers structured management to address the issues of non-compliant or destructive adolescents.
Adult Misdemeanor Probation
Nez Perce County has offered Adult Misdemeanor Probation since 1998 for certain appropriate offenses. The purpose is to hold defendants accountable for their actions while the Probation Department supervises their compliance with probation conditions. Offenses typically approved for placement on misdemeanor probation include: driving under the influence, domestic violence offenses, theft, battery, drug possession, driving on a suspended license and some felonies which have been reduced to misdemeanors. Intervention offered through probation services includes: counseling such as substance abuse, mental health, anger management or domestic violence; cognitive intervention or life skills classes; educational or vocational programs; parenting classes; job searches; and sex offender treatment.
Adult Felony Probation
Terms and conditions of adult felony probation in Idaho include the following: obey all laws, do not move without advising probation officer, report as directed, report all contact with law enforcement to probation officer, maintain honesty with probation officer, do not use illegal substances, pay court fees as directed and attend any counseling as directed. In addition, the defendant may be ordered to complete community service hours, submit to any evaluations ordered by the court, submit to drug testing, consume no alcohol, have no contact with the victim, submit to search and seizure as directed and abide by electronic home detention or GPS monitoring.
Probation Violations
Should a juvenile or adult offender fail to abide by the probation terms, probation may be revoked. Additional sanctions can include: court hearings, community service, enhanced supervision, payment of fines, jail terms, extension of probation, electronic monitoring or a sentence to prison. (References 3)
Utah Probation Rules
Bench Probation
A person on bench probation must still obey the law, pay court fees and report any changes in residence to the court. Keeping the court updated with current information is extremely important so there will be no problems should the court need to contact the probationer.
Supervised Probation
According to Utah Criminal Code, the standard probation terms are as follows: Pay all court fees as directed; participate in treatment programs as directed; serve jail time if designated; complete home arrest if directed; comply with any other appropriate terms and conditions of probation as determined by the court; and for convictions after May 5, 1997, complete a GED (general educational development) degree or vocational training as mandated.
Intensive Probation
According to Utah Criminal Code, high-risk offenders who are deemed inappropriate for standard probation can be placed on intensive probation and receive home arrest, including electronic monitoring. Utah Criminal Code also states that defendants must pay any costs associated with installation of electronic monitoring systems.
Probation Revocation
If a defendant fails to abide by the terms and conditions of probation or commits a new crime while on probation, his probation may be revoked, and he will be again face the judge for a new sentencing. Probation may not be revoked unless a probation hearing occurs and a finding of guilty is returned. Upon a finding of guilt, the defendant can receive enhanced sanctions, including jail time or placement on intensive probation, or the defendant can be sentenced to the Department of Corrections.
Probation Rules in Virginia
When Appropriate
Courts can impose sentences of probation after any criminal conviction by a jury or judge. The court can suspend a sentence in full or in part in lieu of probation, and can impose the conditions it deems appropriate. In cases where the law requires the jury to determine a sentence, the court may impose a sentence of probation, but must also include a statement of the reasons for which probation is granted (Code of Virginia § 19.2-303).
Probation Reports
When a person is convicted of a felony in Virginia, the court can direct a probation officer or other officer of the court to conduct an investigation into the person's background. This investigation is used by the court to determine if granting probation as part of the sentence is appropriate. The report includes information about the defendant's criminal history, participation in street gang activity, juvenile records, and any and all other relevant facts that can help the court make an appropriate decision (Code of Virginia § 19.2-299).
Monitoring
Once a defendant is sentenced to probation, he or she is supervised by a probation officer. The officers generally work for the Virginia Department of Corrections, or the county in which the defendant is sentenced. The defendant must generally comply with the orders of these officers, as well as comply with any terms of probation imposed by the court, which may include: reporting any contact with law enforcement, permitting probation officers to visit the defendant's home or work, not using or possessing a firearm, and not using illegal substances. Probation officers typically require regular check-ins, meetings, or phone calls with defendants, and any time the defendant travels or plans on leaving the jurisdiction, he or she must first get permission from the probation officer.
Indiana Probation Rules
Indiana laws allow some offenders to complete probation instead of spending time in jail. Probation allows offenders to seek treatment for drug and alcohol problems, maintain employment and participate in community service activities. Offenders on probation must follow specific rules and regulations during the term of the probationary period. If an offender breaks these rules, he risks having to serve the rest of his sentence in jail.
Required Reporting
Offenders assigned to probation in Indiana must report to their probation officers on a regular, usually monthly, basis. The Indiana Case Classification System assists probation officers in determining how often an offender must report. Offenders with a low risk of committing other crimes do not have to report as often as high-risk offenders. Probation officers may also allow low-risk offenders to report to them in writing instead of in person.
Employment and Education
Indiana probation rules require offenders to maintain some type of employment or enroll in an educational program to improve job-related skills. If an offender loses her job or switches jobs, she must notify her probation officer. If a probation officer requests pay stubs as proof of employment, the offender must provide them.
Fines, Fees and Restitution
Offenders who have to pay fines or restitution for their crimes must satisfy their obligations during the probation period. Each county also charges a probation fee for their supervision services. The offender must pay this monthly fee or risk additional fines or imprisonment. The fee for probation depends on the offender's county of residence. In Jennings County, offender must pay a $20 monthly fee for misdemeanors and an initial fee ranging from $50 to $183. Some offenders also have to pay administration fees or urine or drug testing fees.
Drug and Alcohol Use
Indiana prohibits those on probation from drinking alcohol or using drugs. Offenders must also avoid spending time with drug users and submit to random urine drug testing. Each offender is responsible for his own drug testing costs.
Travel Restrictions
Indiana forbids out-of-state travel for offenders on probation, unless the offender requests and receives permission from the court or a probation officer. The offender must obtain written permission if she plans to leave Indiana for more than 24 hours, according to LaPorte County Courts.
Compliance with Laws
People on probation must comply with all Indiana laws and regulations. Licensed drivers must maintain their vehicle registrations and auto insurance policies. If a probation officer or other law enforcement official discovers an offender in violation of his probation, the officer can petition the court to revoke probation. If a judge revokes probation, the offender must serve the remainder of her sentence in jail.
Oklahoma Probation Rules
Association with Criminals
While you are on probation or parole in Oklahoma, you must not associate with other known criminals, prison inmates or other people on probation or parole, unless given explicit written permission by your probation officer and for good reason. This is designed to keep people on probation from falling back into their old criminal lifestyles. Violation of this rule can land you back in prison for an extended period of time without the possibility of parole or probation.
Honesty
While on probation or parole in Oklahoma you cannot lie to any member of the probation or parole board, police officers, judges, probation officers or other officers of the law. Doing so can forfeit the terms of your probation. This means you must be honest about your activities, whereabouts, and plans while on probation, and also about the people you are associating with while you are on probation.
Firearms and Explosives
You are not allowed to possess a firearm or explosives while on probation in Oklahoma. This possession extends even to your living circumstances, because a firearm found in your house could be considered to be in your possession. You should ensure that people you are traveling with or living with do not have firearms in their possession; if you get pulled over in a vehicle in which a firearm is present, you can be in violation of your probation even if the firearm is not yours.
Probation Rules in Ohio
Standard Terms
Most jurisdictions statewide have similar standard probation terms. Probation conditions in Medina County and Willoughby, for example, are typical of those throughout Ohio. Basic probation terms include obeying all laws, reporting to a probation officer as directed, maintaining gainful employment, paying court fees, completing community service hours, refraining from contact with the victim or any criminal and avoiding the use of any illegal substances. Most defendants report to the probation officer once or twice a month at the probation office, and probation officers also visit defendants at their homes.
Restriction of Rights
Some probation terms specifically restrict the rights of probationers. A probation officer is not required to have a warrant to arrest the defendant, and the defendant must submit to search and seizure at any time without a warrant. The probationer cannot leave the state or move without permission from the probation officer, and he cannot drink alcohol or possess any weapon. According to the National Rifle Association, no convicted felon may possess a weapon in Ohio, even after release from probation.
Specialized Terms
Specialized terms for probationers are limited only by the imagination of the court and the sentencing judge. Some common specialized terms in Ohio include completing counseling as directed, submitting to random urinalysis testing and avoiding work in any field involving contact with vulnerable people.
Jurisdictions thoughout Ohio may add or modify probation terms with court approval.
Probation Rules in Colorado
General Probation Requirements
All individuals under probation are required to "remain law-abiding" while on probation: in other words, if they break the law, then they risk going or returning to a correctional facility. However, in addition to this general stipulation, courts in Colorado may assign other terms and conditions to probation, which can range from paying restitution damages to undergoing therapy. Also, those on probation in Colorado are typically required to remain within a certain jurisdiction and to check in regularly with a probation officer.
Probation Transfers in Colorado
There are 22 separate Judicial Districts in Colorado, and each one has its own Probation Department. However, these districts often work together. Thus, even though a person may be convicted of a crime in a Judicial District that is different from where he lives, he will be allowed to meet with a probation officer closer to his home provided that certain criteria are met. Also, offenders who are from a state other than Colorado may have the option of transferring to a Judicial District in their home state
provided that the courts from that state also agree. Usually, the individual must have family or a job in that state in order for such a transfer to be approved.
Violation of Probation
If an individual on probation in Colorado in any way violates the terms and conditions of his sentence, a complaint may be filed, in which case there will often be another court hearing to determine whether or not probation was actually violated. If the courts decide that it was, probation will be revoked, and the violator will be resentenced, either to further probation or to a correctional facility.
Alcohol Probation
In Colorado, there are specialized kinds of probation for certain offenses and offenders. One of these is alcohol probation, which is overseen by the Alcohol Drug Driving Safety Unit of the Probation Department. This kind of probation is often ordered for drunken-driving offenses, and defendants are required to undergo an alcohol evaluation and to take a certain level of alcohol classes. Defendants may also be sentenced to perform community service hours, and typically don't meet directly with a probation officer.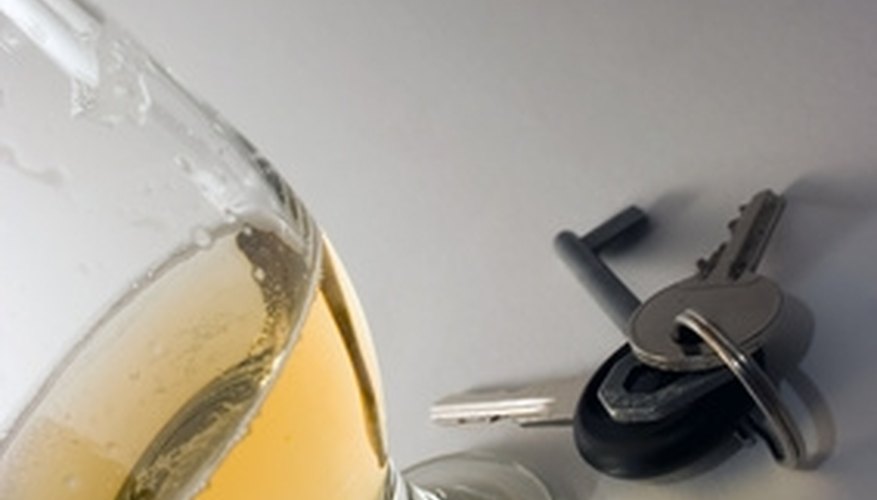 AIIM
Another specific kind of probation in Colorado involves the AIIM (Alternatives to Incarceration for Individuals with Mental Health Needs) program. Community Corrections, the Mental Health Department, the Sheriff's Department and the Probation Department work together for this program, which is aimed at treating and supervising those with mental health problems. These individuals are considered to be on probation in Colorado.
Rules of Probation in Alabama
Where Appropriate
Alabama circuit and district courts can impose probation in any case other than those for which the punishment is death or imprisonment for more than 15 years. In any probation-worthy case, the court can suspend any sentence and place a criminal defendant on probation. While probation can suspend terms of imprisonment, Alabama courts can impose any fine allowable under the law in addition to granting probation. (Code of Alabama § 15-22-50.)
Conditions
Whenever a court imposes probation, it sets conditions the defendant must follow during the probation period. These conditions can be imposed at any time during the probation, and can be modified as the court deems appropriate. Such conditions are: avoiding injurious or vicious habits, avoiding known criminals or people of disreputable character, reporting to a probation officer, cooperating with the orders of the probation officers, complying with any demand by the officer to search or visit the defendant's home, maintain employment, stay within the state or other specified place, make restitution where appropriate, and any other conditions the court deems necessary or appropriate. (Code of Alabama § 15-22-52.)
Length
Alabama courts can determine the period of probation, and extend, terminate, or continue the period at the court's discretion. The maximum term of probation for any misdemeanor is two years, while for felonies, it is five years. At any time during probation, the court can issue an arrest warrant if it finds the defendant has violated any of the probation terms. Alabama courts may also end probation early if the probation officer so recommends, and finds the defendant has satisfactorily complied with the probation conditions. (Code of Alabama § 15-22-54.)
Missouri Rules for Probation
Travel
Probationers must obtain permission from their probation officer to leave the area of their residence or to travel out of state. If a probationer must travel between two communities for work, this is generally accepted and travel outside of those two areas must be cleared in advance. Probation officers will issue written permission to probationers wishing to travel outside predesignated areas. Sex offenders and offenders deemed dangerous by courts must submit a request 30 days before traveling. All other offenders must do so 15 days in advance of travel.
Residency
Probationers must get permission from their probation officers before relocating, even within the area in which they already reside. If a probationer loses his residence, he must notify his parole officer within two days. Probation officers have jurisdiction over the living arrangements of their probationers and may approve or deny the request. Certain sex offenders may not live within 1,000 feet of schools or childcare facilities.
Employment
Missouri law requires probationers to maintain employment unless they are in a court-ordered program that interferes with employment. Employment should be preapproved by a probation officer, and any change in employment status should be reported by the probationer to the probation officer two days before such change takes effect.
Association
Probationers must obtain prior approval from their probation officer before associating with those convicted of misdemeanors and felonies or anyone supervised by the Division of Probation and Parole. This includes family members. The burden lies with the offender to know with whom he associates. Sex offenders cannot have any contact with their victims, nor children under 16, nor incapacitated persons. Sex offenders whose offense involved a victim under 16 must avoid places where children popularly congregate.
Drugs and Weapons
Probationers may not have any drugs in their possession other than those prescribed by a doctor. Probation officers may contact physicians regarding prescribed drugs. Probationers must produce urine samples on demand. Further, probationers may never be in possession of weapons of any kind, with the exceptions of knives with a blade less than 4 inches long.
Arkansas Probation Rules
Standard Probation
Standard probation rules include obeying all laws, reporting to the probation officer when directed, submitting to drug and alcohol testing, completing community service hours and attending counseling. Arkansas community supervision personnel classify each probation offender according to a risk assessment of low, medium or high.
Specialized Probation
Arkansas offers several specialized probation programs unique to the state. Community-based residential programs, drug court and sex offender caseloads approach clients with specific strategies for those populations. Offenders in each of these must follow different probation terms.
Community-based residential programs provide monitoring, substance abuse treatment, vocational or educational classes, job counseling and life skills classes. Drug courts monitor probationers with chemical dependency issues through structured supervision and treatment. Outpatient and/or residential programs, fines, random drug testing and frequent meetings with the judge impact upon the defendant the seriousness of her charges. If the offender successfully completes the program, charges may be dismissed.
The Arkansas sex offender program closely monitors high-risk, maximum supervision sex offenders. Offenders must comply with increased reporting schedules, specialized counseling, restrictions on living and employment conditions, and strict computer monitoring. These requirements hold probationers accountable and increase community safety.
Intensive Probation
Intensive probation at the Day Reporting Center (DRC) emphasizes strict offender supervision. The DRC--a non-residential program--develops job skills and provides chemical dependency counseling, education and behavior modification. Offenders may be sentenced to the DRC initially or receive a sentence to the DRC for non-compliance with standard probation terms.
Probation Rules in Iowa
General Probation in Iowa
Probation in Iowa is similar to many other states in some ways, as the general definition of probation in this state is a suspended sentence. In this situation, an individual on trail is found guilty, but part or all of the jail sentence can be set aside for probation instead. As such, convicted individuals must stay in the state of Iowa. Sometimes they are assigned residence at a half way house, and there are often other conditions such as weekly calls and meetings with a probation officer and staying out of legal trouble of any kind. Probation in Iowa generally lasts for as long as the amount of the remainder of time on a jail sentence.
Reconsideration of a Felon's Sentence
Reconsideration of felon's sentence in the state of Iowa falls under Iowa State Code 902.4, which states that for a period of one full year from the date when a person is convicted of a felony, other than a class A felony--which is an automatic life sentence--after 90 days served in prison the court can order a review of the case and the person returned to the court. This means that the convicted felon can be released for probation up to one year while the review of the case is taking place.
Extra Probation for Violating Probation
In the state of Iowa there are special laws revolving around probation violation. Governor Chet Culver signed House File 2377, which goes into effect as of July 1, 2010. This law states that an individual who is found violating probation does not necessarily have to go to prison to serve out his or her sentence anymore. Judges have the ability under this rule to add on an extra year of supervised probation to the current probation period that is being served.