Table of Contents:
New Hampshire Pepper Spray Laws
Not All Pepper Spray is the Same
There are three chemicals that are commonly used in pepper spray: orthochlorobenzalmalonitrile (CS), alphachloroacetaphenone (CN) and oleoresin capsicum (OC). CS and CN are the chemicals found in tear gases. People can train to build up a resistance or immunity to these chemicals. OC is an inflammatory, not an irritant, and it is harder to build up an immunity to it. OC is therefore a more effective chemical to use in pepper spray.
Carrying Pepper Spray
Open carry and concealed carry are the two legal categories of carrying weapons, including pepper spray. Open carry requires the weapon be visible to passersby; it must be carried outside the clothing and not in a bag or purse. Concealed carry means the weapon cannot be visible.
Places Where Pepper Spray is Prohibited
The state government may choose to prohibit pepper spray on its property and in government buildings. New Hampshire has no jurisdiction over federal government buildings. Federal buildings may prohibit pepper spray even if state buildings do not.
Preparing to Carry Pepper Spray
Like any weapon, using pepper spray properly requires awareness of how OC works as a chemical and how aerosol sprays work in open air. Practice with the spray until you know how far the spray will reach. Practice reaching for and presenting the spray until you can do it quickly and smoothly, without pointing the spray at yourself. Think about how to best handle an attacker or multiple attackers if you are surrounded or if the wind is blowing, given how the irritant spray can be blown back at you.
Using Pepper Spray if Attacked
Pepper spray is considered a weapon. As such, people cannot use pepper spray to threaten or to respond inappropriately to threats. Pepper spray can kill. It can also escalate a dangerous situation by prompting participants to use more lethal weapons. Using pepper spray inappropriately can get you arrested for assault and battery with a weapon. Avoid dangerous situations even when carrying pepper spray.
Pepper Spray Laws in Texas
Background Use
Pepper spray is classed as a chemical weapon, and therefore banned for wartime use. It is legal in all U.S. states, but possession is restricted in some. Restriction examples include a minimum age requirement of 18 years for pepper spray possession, or a requirement that the pepper spray owner has no felony or assault convictions.
Legal in Texas
Texas Penal Code Section 46.01 (14) deems it legal for an individual to possess a small, commercially-sold container of pepper spray for personal self-defense. This is generally interpreted to mean that a person is allowed to carry one of the small, "key-chain" type of pepper sprays which are marketed and sold for self-defense purposes.
Illegal in Texas
Texas law defines any chemical dispensing device, which is not small, or commercially-made for personal defense purposes, as a restricted weapon. For example, a private individual is not allowed to carry tear gas grenades such as those made for law enforcement officers on riot control duty. Jason Simpkins of Wylie, Texas, fell foul of this law on August 22, 2009, when the police-strength pepper spray canister he was carrying in his truck was deemed illegal, and he faced a felony charge. The ambiguity over what constitutes a "small" or non-police container of pepper spray has caused some confusion regarding the law in Texas.
Exclusions
Small pepper sprays for self-defense--which are otherwise legal to carry in Texas--are prohibited in certain locations. These include the secured departure areas of airports and in certain court buildings.
Police Use
Police use of pepper spray in the U.S. is controversial. First introduced during the 1980s by the U.S. Postal Service as a dog repellent, pepper spray quickly became popular with corrections officers and police departments, including many in Texas. In 1987, the FBI named pepper spray as its "official chemical agent". Austin, Texas, police Commander Jim O'Leary faced criminal charges relating to his use of pepper spray during a 2003 anti-war protest in the city, but was ultimately found not guilty by a federal jury.
Pepper Spray Laws in Pennsylvania
Pepper spray is used for self defense to avoid the application of lethal weapons. Pepper spray causes immediate debilitating symptoms, such as temporary blindness, difficulty breathing and fatigue.
Significance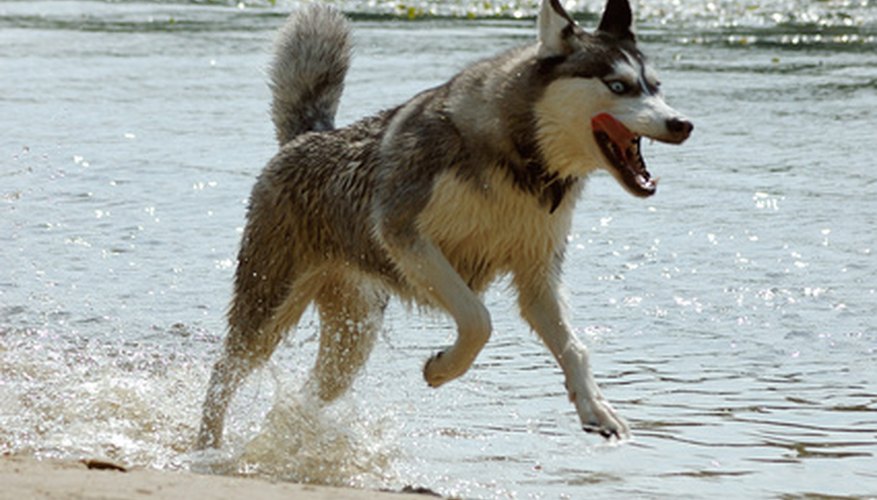 Pennsylvania has no regulations or restrictions on the lawful use of pepper spray. Most of the pepper spray regulations in Pennsylvania are federal. However, Pennsylvania has some pepper spray laws in addition to the federal laws. These include the restriction of mailing pepper spray and requiring that purchasers of pepper spray be 18 years of age.
Warning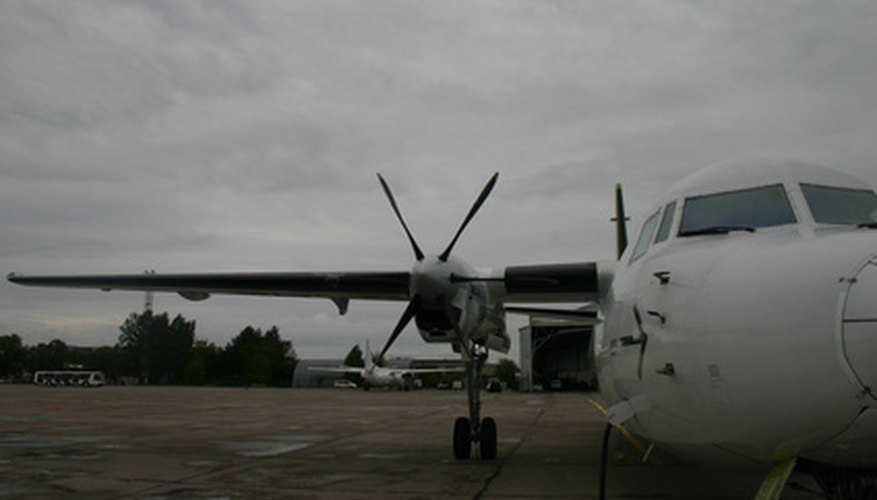 At federal and state agencies, including those in Pennsylvania, pepper spray is not allowed within the building by civilians. Also, pepper spray is not allowed within commercial planes unless it's in a checked baggage and inaccessible in flight. Violation of the latter regulation in Pennsylvania can result in a $25,000 fine.
Considerations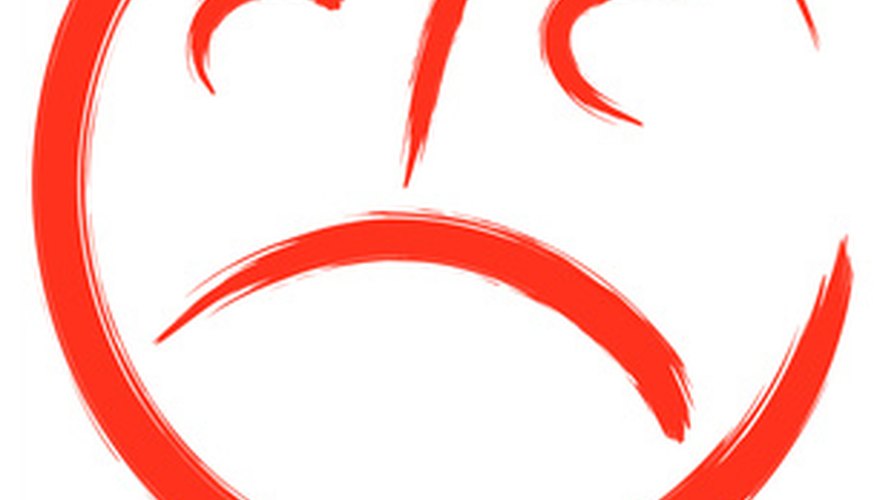 Pepper spray should only be used when you are under attack. Failure to do so can result in a fine of up to $1,000 and a maximum of three years in prison. Pepper spray should also be kept out of the reach of children.
Features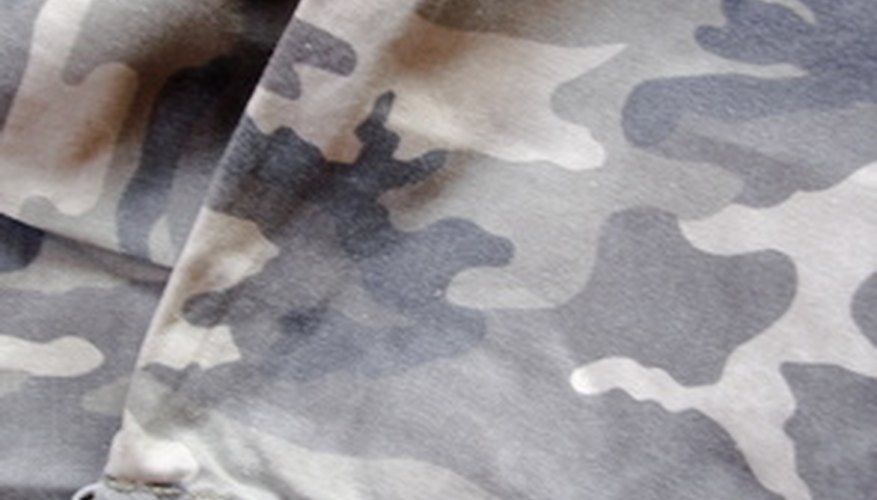 Pepper spray laws can restrict the age of purchasers and require you to purchase from a licensed pharmacy or fireman dealer. Other laws limit the Oleoresin Capsicum concentration. Some states even require a Firearms Identification Card to carry pepper spray.
Colorado Pepper Spray Laws
Self Defense
Colorado residents in fear of attack by another human or an animal may use pepper spray as a self-defense mechanism. Pepper spray is considered a non-lethal self-defense tool, not a weapon.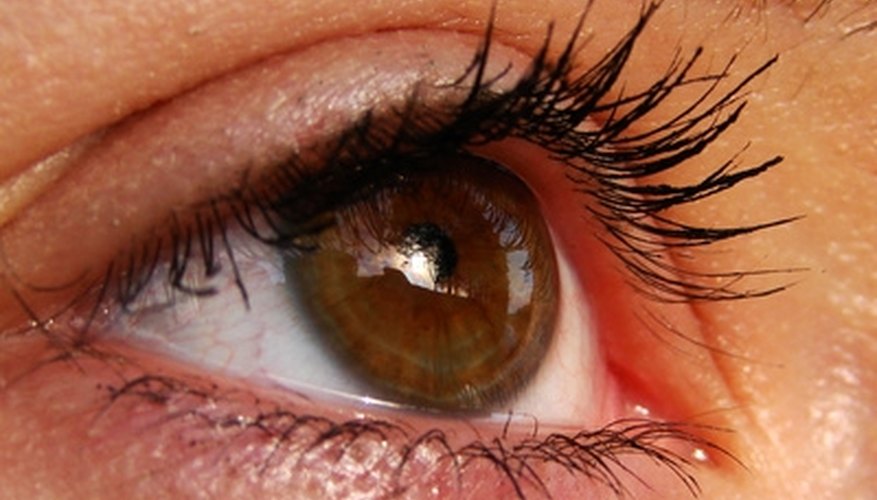 Identification
Users of pepper spray do not have to inform their attacker that they are going to use the spray to defend themselves. Some individuals think informing the attacker that they're going to get sprayed will deter the attack, but it is not required.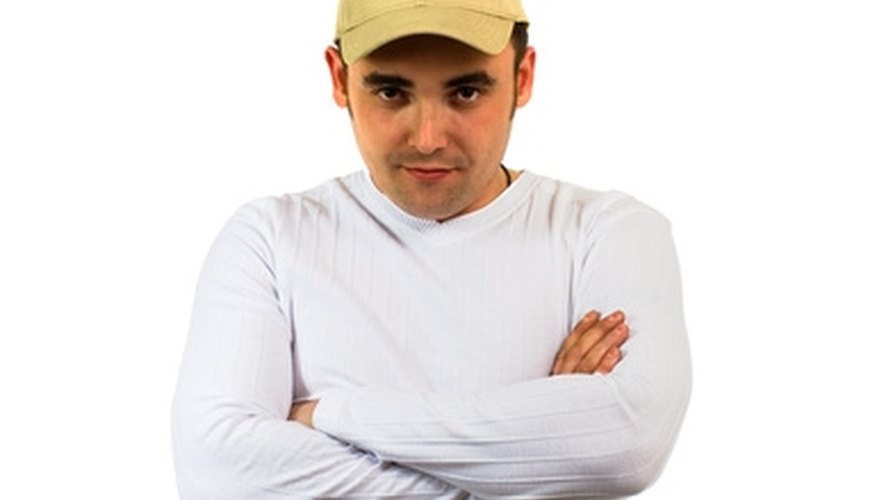 Airlines and Government Buildings
Pepper spray is not allowed on commercial airlines or in Colorado state and local government buildings. It is not permitted anywhere that has security checkpoints and is considered a federal offense.
Pepper Spray and New York Law
Purchase
In order to purchase pepper spray in New York you must be at least 18 years of age and have no record of felony or assault convictions either in New York, or another state. You may only buy pepper spray in New York from a fully licensed firearms dealer or from a pharmacist who has a permit to sell it. Before finalizing a purchase of pepper spray, you must fill out a form indicating that you are of legal age and are free of felony convictions. The total number of pepper spray canisters that can be sold to one person at one time is two.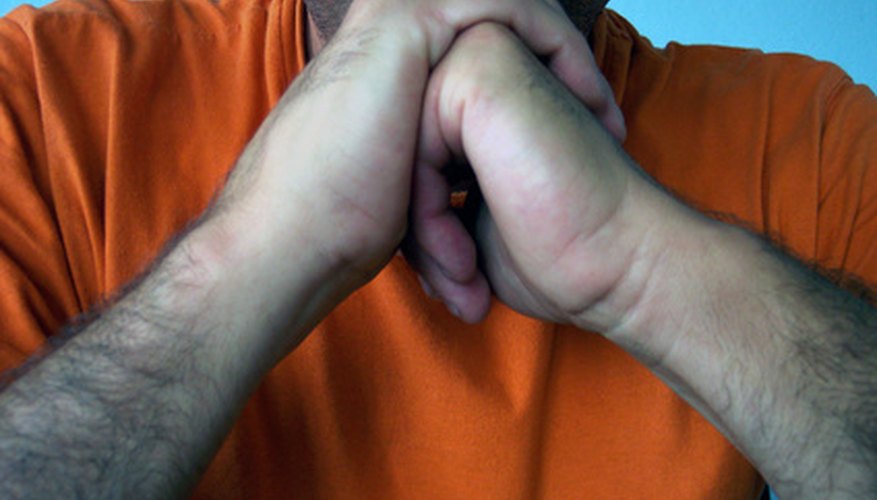 Information
Pepper spray canisters sold in New York must include directions for proper use. They must also contain information regarding safety and storage, as well as first-aid information. Each canister must also supply a toll-free telephone number regarding the availability of local self-defense training and safety courses for using the product. Finally, the canister must declare that using the spray for any purpose other than self-defense is a criminal offense.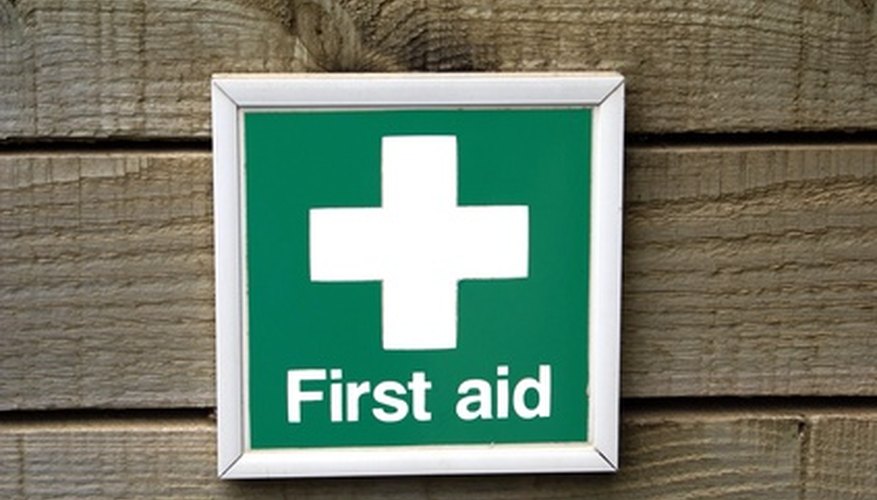 Limitations
It is only legal to carry pepper spray in New York if the canister is pocket-sized. Each canister must have a label on it indicating that the spray is for self-defense purposes only. Although it is legal to carry pepper spray in New York, it must be purchased within the state. It is illegal to mail pepper spray from another city, state or country into New York.
NY Department Of Health
The New York Department of Health places regulations on exactly what types of self-defense pepper spray can be sold in the state. The active ingredient in any canister of legal pepper spray must be oleo-resin capsicum. The maximum net weight of any canister is 3/4oz. Furthermore, the canister itself may not appear to be anything but pepper spray. Disguising it to look like something else is a criminal offense.
Animal Sprays
While it is illegal to mail or bring pepper spray into New York from another area, certain types of animal pepper sprays, or animal repellents, are legal to ship and transport--including dog and bear pepper sprays. Unlike traditional pepper spray, these sprays may be purchased online and do not require a criminal background check. You need not purchase animal pepper sprays in New York from a licensed firearms dealer or pharmacy.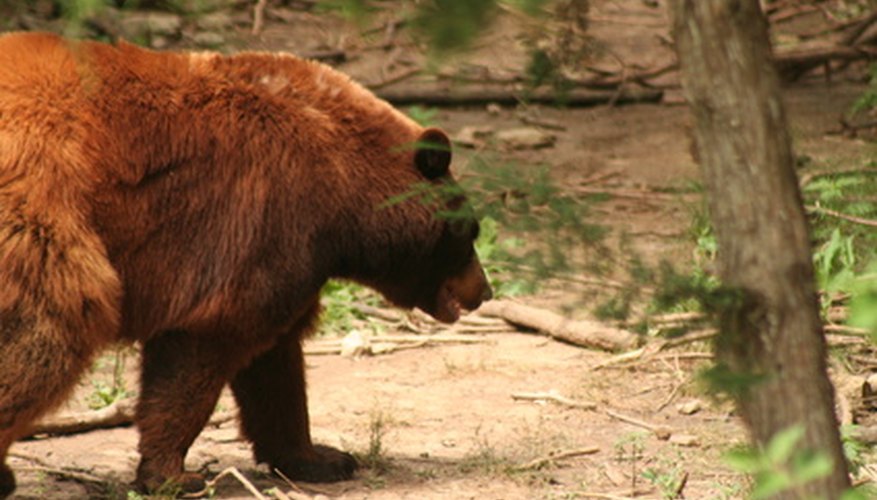 Maryland Pepper Spray Laws
In Maryland, pepper spray means an aerosol-propelled combination of highly disabling irritant pepper-based products. It's also referred to as oleoresin capsicum, or O.C. spray. Carrying a concealed canister of pepper spray in Maryland is not automatically against the law; there are times when it's illegal, and there are times when you won't be criminally charged for carrying or using it. What makes the difference is the circumstances under which you're doing so.
Use and Exceptions
Pepper spray is categorized as a dangerous weapon under Maryland law, along with weapons like nunchuks, throwing stars and brass knuckles. Therefore, going by the letter of the law, it is illegal to carry pepper spray.
However, an exception applies to people who carry pepper spray "as a reasonable precaution" when they face anticipated threats to their safety.
Essentially, the law allows you to walk through that proverbial dangerous part of town with a can of pepper spray in your purse or pocket as a precaution against the seedy alley-dwellers who would mug them, attack them or worse.
But crying self-defense isn't a catch-all. The law says it's up to the court to decide whether a person was "reasonable" in carrying pepper spray. That means a public official like a police officer, prosecutor, or judge gets to decide whether you had good reason to carry or use pepper spray on someone else.
Other exceptions include police officers, who may carry pepper spray if it's considered a part of their uniform. Anyone with a Maryland handgun permit may have pepper spray. State law also says a special agent of a railroad is allowed to carry pepper spray.
Penalties
Maryland law explicitly states that a person may not carry pepper spray with the "intent or purpose" of hurting someone else unlawfully.
If you're caught carrying concealed pepper spray, or if you're caught using pepper spray as a weapon to purposely injure another person, then you could face penalties that can be imposed by a district or circuit court judge.
A person convicted of carrying pepper spray with the intent to injure, or using pepper spray to attack another, is guilty of a misdemeanor. The law says if it appears from the evidence that the weapon was carried, concealed or openly, with the deliberate purpose of injuring or killing another, the court shall impose the highest sentence of imprisonment prescribed -- that's up to three years imprisonment, a fine up to $1,000, or both.
Minors
For minors, possession of pepper mace or pepper spray is a criminal charge, but does not carry automatic adult jurisdiction. Juveniles caught carrying or using pepper spray as a weapon are subject to the authority of a judge.
It is illegal for adults to provide pepper spray to a minor. Anyone found guilty of that risks a year in jail, a fine up to $1,000 or both.