Table of Contents:
How to Legally Change a Name in Georgia
Fill out the proper forms and file them with the court in your county. This is called a "petition for name change." When filing this paperwork, you are asking a judge to grant your request to have your name changed. You should be prepared to pay a fee to the court for filing this form and also a fee to be paid to the newspaper in which your petition is published.
Have the petition published in the 'legal organ' for the county you reside. The legal organ for most counties will be the local newspaper of the city or town in which you live. Although each courthouse may have its own policy, in most cases you file the paperwork at the courthouse and the clerks then provide you with documents to take to the newspaper for publication. It is also possible that the court will do this step for you (some courthouses prefer to have you deal directly with the newspaper, while others may want to make sure that all steps are done a certain way and will handle this themselves), but you should expect to pay one fee to the court and another to the newspaper.
When a petition request is being made for a minor child, both parents must either agree to this change, or a notice must be given to each parent. In the event that a parent is unable to be located, a notice must then be placed in the legal organ of the last known county the parent resided in.
After 30 days (for adults) or 60 days (for children), if no objections have been raised, the court will then have a hearing to grant the name change. If objections are raised, such as a parent contesting a name change for their child, there may be additional hearings to discuss these objections before the name change will be finalized.
Once the name change has been granted, other documents including driver's license, social security card and passports can then be changed by providing those legal entities with copies of the final decree and filling out the appropriate paperwork.
How to Legally Change a Name in Louisiana
Obtain a "Petition for Name Change." Forms can be downloaded online from various legal websites for a price; however, it is advisable to call or visit the office of your county clerk in your parish to obtain the form and any additional instructions you may need. The form should be filled out in its entirety, either by you or your lawyer.
Submit your Petition for Name Change to the country court clerk in your parish. Louisiana law requires that anyone seeking to alter a vital record also produce proper identification. You must present one primary document or two forms of secondary documents.
Wait to receive the final judgment from the courts approving your petition. Then notify all applicable parties. You can apply for a new birth certificate by filing an "Application to Amend Certificate of Birth" along with a copy of the court-approved name change judgment. You should also update your information with credit card companies, utility companies, banks, Social Security agency, doctors, Internal Revenue Service, lawyers, state tax treasurer, voter registration and your employer.
Change your name on your driver's license. You will need to go to the Office of Motor Vehicles, bring your current driver's license, approved petition supporting your name change and proof of insurance. Expect to be required to take a vision test. Minors must be accompanied by a parent or guardian.
How Do I Legally Change My Name in Florida?
Reason for Name Change
You can change your name for any legitimate reason, but not for illegal purposes, such as to avoid paying debts. You also cannot change to a name that will impact the rights of others or infringe on trademarks or patents. For example, you cannot change your name to Miley Cyrus or Disney World. Your new name must contain no numbers, symbols or inappropriate language. If you have been convicted of a crime and your civil rights have been suspended, you cannot change your name until those rights have been restored.
Adult Name Change
If you are changing your name due to marriage, your marriage certificate serves as official proof. If you are going back to your former name due to divorce, the final divorce decree serves as official proof. All other adult name changes require you to complete the Florida Petition for Change of Name for an adult, and file it with the clerk of the circuit court in the county where you live. The clerk of the court will instruct you where to get your fingerprints taken and the process for the criminal background check. Once the court receives the results, it will either grant the name change or set a hearing date. When the judge grants the petition and issues a formal order, the order serves as official proof of the change.
Child Name Change
If you wish to change a child's name due to adoption or paternity action, the final papers will serve as official proof of the name change. For all other reasons, the child's parent or guardian must complete and file the Florida Petition for Change of Name for a minor with the clerk of the circuit court in the county where the child lives.If both parents agree to the name change, they can file as joint petitioners. However, if both parents do not agree to the change, the petitioning parent must either obtain written consent from the other parent or serve the other parent with notice of the petition. Once filed, the parent(s) must submit to fingerprinting, a criminal background check and a final hearing. The court's formal order will serve as official proof of the child's name change.
Notifications & Cost
Once you change your name, you should inform the Social Security Administration, banks, schools, DMV, employers, insurance companies any any other entities you interact with. You can obtain additional copies of the judge's order for that purpose. Costs for the entire process vary, but generally run between $400 and $700. Fees may include filing, notary, fingerprint and background check fees. Hiring an attorney will add to the cost. Check with the county where you will file for specific requirements and costs.
How to Legally Change a Name in Texas
Step 1
Ensure that you're eligible for a legal name change. According to texasnamechangelaw.com, you must live in Texas for six months and in your county for 90 days before petitioning the court. In addition, you cannot change your name if you're trying to avoid legal trouble or if you have been convicted of a crime. Minors under 18 must obtain consent and a signature from a parent or guardian.
Step 2
Fill out a petition. The paperwork is available at your county's District Court. According to newlastname.org, you must include your full name, address and the reason for your request in the petition. Furthermore, your criminal record, if any, will be scrutinized and your fingerprints will be taken. Petitions must be verified. Don't sign the documents until you are in the presence of a notary public.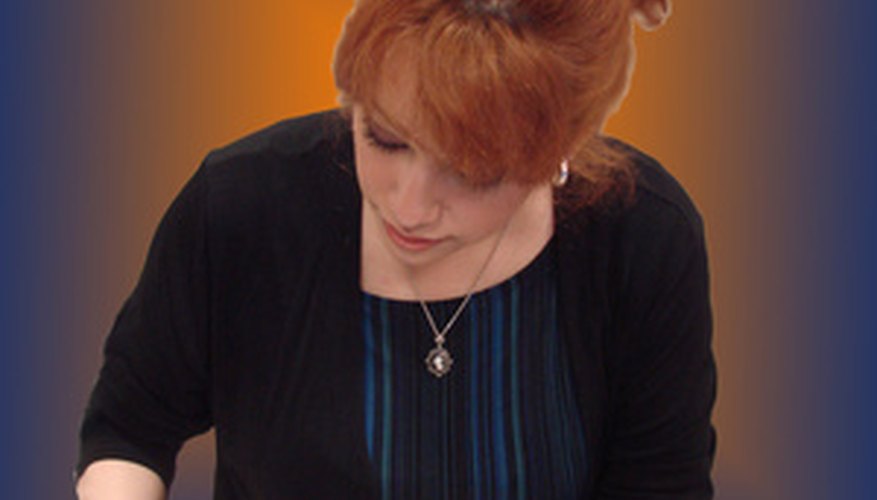 Step 3
File the petition. Turn the notarized petition into the District Clerk's Office. The cost of filing the petition varies by county and can cost up to $300. When you appear before a judge, answer all of her questions honestly. If the judge agrees with your petition, she will sign the order. Return the signed order to the clerk's office and get a Change of Name Certificate.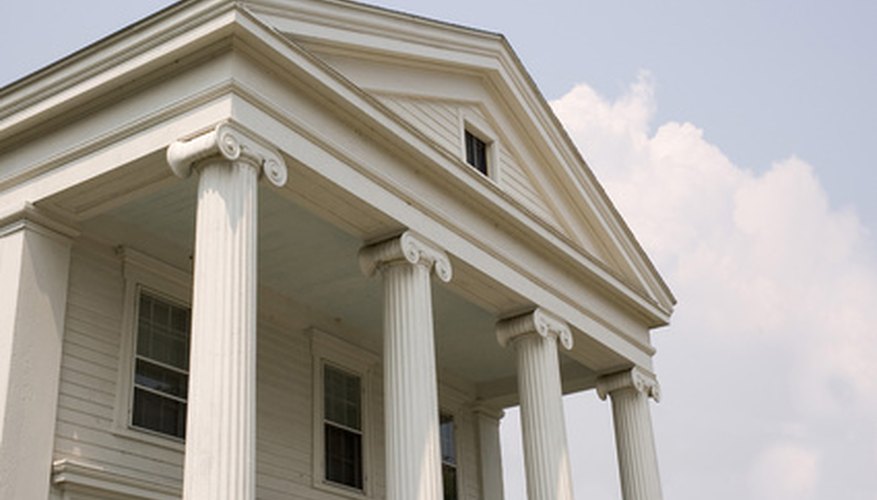 Step 4
Visit your local Social Security Office. Take a copy of your Change of Name Certificate to have your Social Security card changed. If you have a license or identification card, stop by the Department of Motor Vehicles to have it renewed. Contact your creditors and notify them of your new name. You may be required to provide legal documentation by fax or mail.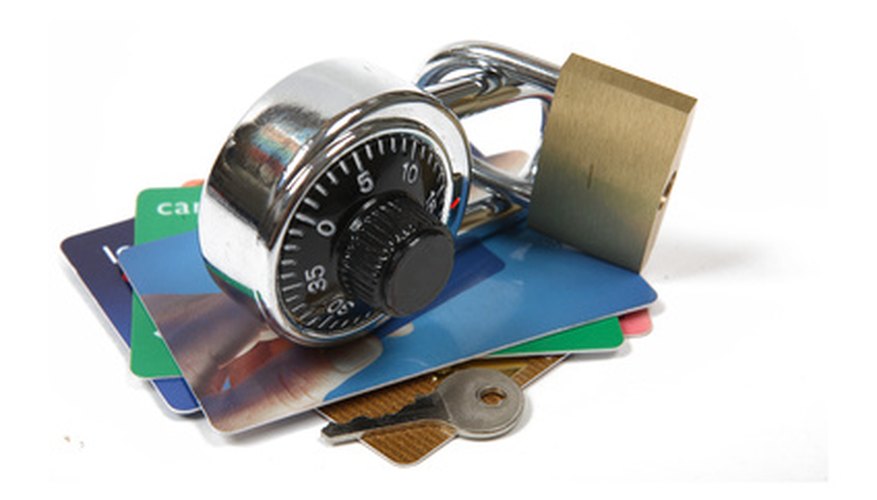 How to Legally Change a Name in New Mexico
Step 1
Select a newspaper in the county where you reside to publish a name-change notice. New Mexico name-change law requires you to publish a notice in the newspaper of your county or the closest county with a newspaper that has circulation in your county. Run the notice for two consecutive weeks. You must include the nature of the application and the time and place that the application will be made. Get the exact wording and form of notice when you obtain your name-change forms from the county clerk or other forms provider.
Step 2
Decide which form to use. Residents over 14 years of age should use the adult name-change form. Adults who wish to request a name change for a minor under 14 must use the form for minors. Ensure that both parents have notice of a name-change request for a minor.
Step 3
Visit the local county clerk and ask for name-change forms. Ask about local filing fees and any other local requirements at that time. For example, you may have to provide contact information of creditors to prevent you from changing your name to avoid debts. If the county does not provide the forms, you can get them from a lawyer or pay a service to fill out the applicable forms.
Step 4
Fill out the name-change form. Ensure that you include some reason for the change. Any reason is acceptable so long as there is no "sufficient cause" to deny the change . However, a judge can deny the request for reasons of fraud or to protect the rights of others.
Step 5
File the forms with the county clerk. The clerk will issue a hearing with a judge for the district court in your county. Appear at the hearing. Answer the judge's questions to get your legal name change.
How to Legally Change Your Name in North Carolina
People Who Are Not Resuming a Former Name
Retrieve the name change form packet from the superior court of the county you live in or download it from the court's website if available. Wake County is among those that publishes the forms on its website (see link in the Reference section) The clerk will tell you what forms to complete and fees to pay. The forms do not vary much from county to county, but may be pre-filled with the county's name. You must have proof that you are a current resident of the county. Proof includes items such as a recent utility bill or a current driver license.
Consent to a criminal records check. People who are registered sex offenders are not allowed to change their names. You will need to pay the clerk a fee for this service. Court costs are the same throughout the state--a list of fees current as of September 2009 is available in the Resources section. Children younger than 16 do not require a background check.
Complete the public notice form provided in the forms packet. Have it date-stamped at the courthouse and post it with the public notices. The notice will most likely be pinned on a bulletin board near a public entryway. You must post the notice 10 calendar days before submitting your petition. Name changes filed for children younger than 16 do not require this step.
Submit the notarized petition for a legal name change document and two notarized affidavits of character with any necessary fees explained to you by the clerk. You may need to show your birth certificate and other citizenship documents. Children younger than 16 do not need to complete the affidavits of character.
Wait for a letter in the mail informing you of the court's decision. If the clerk finds good cause for your name change you will be issued a certificate with a raised seal signed by the clerk. The clerk will notify the state vital records office to change the birth certificate record.
People Resuming a Former Name
Download the "Application/Notice of Resumption of Former Name" form, the AOC-SP-600. You can access it from the link in the Resources section. Alternately, visit your county court civil division and ask the clerk for a copy.
Complete the form. If you are resuming a previous name following a divorce, complete the "Divorce" section. If you are resuming a previous name because your spouse has died, complete the "Death of Spouse" section and attach a copy of the deceased spouse's death certificate.
Sign the form in the presence of a notary or authorized court clerk.
File the form with the clerk of court and pay the fees outlined by the NC court system.
How to Legally Change Your Name in Iowa
Step 01
Pick up your Petition to Court form from the Clerk of Courts office at your local Iowa courthouse. On this form, you must give a physical description of yourself (height, weight, hair color and eye color), your current name, your new desired name, current residence, previous residences for the past 5 years, any real property you own in the state, your spouse's name and your reason for desiring a name change. After you have filled out the form, return it to the Clerk of Court with a certified copy of your birth certificate.
Step 11
Wait 30 days. After the 30 days is up, a judge in your county will look over and approve or deny your petition. If granted, the court will mail you the stamped and signed decree of name change. You can go in and check with the Clerk of Court after the 30 days to see if your name change was granted. If so, he can give you the decree in person.
Step 21
Obtain a new Social Security card, driver's license, birth certificate, and any other necessary legal document. You must also change your name with insurance providers, banks, employers, schools and other relevant agencies. It is best to make several copies of your decree of name change so that when you change your name on any documents or legal forms, the business can keep a copy for its records.
How Do I Legally Change My Name in Ohio?
Reside in the same county in Ohio for a minimum of one year prior to requesting your name change.
File a petition for change of name at the probate court of the county you live in. They will request that you swear you have been a resident for at least a year, give the reason you wish to change your name and give the name you wish to assume. You will also have to pay a fee at this time; the amount will vary depending on the county in which you reside.
Receive a hearing date from the court by mail. This date will be approximately 6 weeks from the time you receive the notice.
Place an ad in a generally circulated newspaper within the county as soon as you have filed the petition. The ad will need to have the petition case number, the court where the petition was filed and the date and time that the hearing is scheduled to take place. This ad must be placed no less than 30 days before your hearing date.
Attend the hearing as scheduled and present proof that you placed the ad as directed. At this time the judge should grant your name change as requested.
How to legally change your name in Michigan
Start the process.
Go to your county courthouse. Find the proper office and procure a "petition for name change" form. Fill it out and turn it in - this part will probably cost you a pretty penny. This is the biggest expense right here. If you are married, only one of you needs to fill it out; your spouse and children can ride along. When you turn it in, they will give you an extra copy of your form.
Prove yourself.
Now take a trip to the police station and take multiple forms of ID with you. You (and your spouse, if applicable) need to get fingerprinted. This will cost you a little bit. They should give you two official-looking copies of your precious prints.
Snail mail.
Take your copy of your petition for name change (from step one), one copy of your fingerprints (from step two), and a check or money order, and put them in an envelope. Remember to keep a copy of everything for your own records, too.
The envelope needs to go to the police at the state capitol. Go to your state government's website; not only can you find the address you will need, but you will also find out exactly how much money they want. Keep in mind that any cost is doubled if you are sending in prints for two different people.
They are going to run your fingerprints through the system to check your prison record, etc. If they find something suspicious, it may lead them to believe that you are changing your name for "the wrong reasons."
Tell the world.
Once they're done working their magic, the state will send the results to both you and the courthouse. Upon receiving the good news, the courthouse will send you a letter telling you to get published.
Visit your local newspaper. Bring your ID, petition for name change (yes, that ol' thing), and money. Tell them that you need to publish your intent to get your name legally changed, and they should know what to do. Do not let them confuse this with a free marriage announcement; this is legal business.
Read your paper.
Within a week or two, you will find your name change announcement in the paper. Shortly thereafter, the newspaper will mail you an affidavit. This will contain the clipping and a statement saying that they did indeed publish your information.
Make a date.
Your courthouse will, at some point, mail you something informing you of your court date. Take this day off of work if necessary - you need to be there on time.
Back to the courthouse.
Take your affidavit from the newspaper and take it to the courthouse. This should be done sometime before the date of your hearing. It lets them know that everything has been done and is ready to go.
Hearing.
Dress up and go to the courthouse yet again on the day of your hearing. Bring all of your papers, just in case you need them. Show up a little early, just in case they are running ahead of the game. Find the right room and wait for your turn.
When it is finally time to go, you (and your spouse, if applicable) go sit at one of the tables just like on TV. The judge will have you swear to be honest, and then he or she will ask you a few questions pertaining to the name change. Be ready to tell the judge why you want a new name, how you chose it, and if you owe any creditors money.
This is the part where, hopefully, the judge will approve your petition of name change and make your new name legal and official. You will get a piece of paper saying so; this paper needs to go to a different room in the courthouse and get endorsed with a stamp and seal.
DO NOT LOSE THIS PAPER!!
Congratulate yourself!
You have now completed your name change in the eyes of the law. This is no simple process, no matter what the people at the courthouse may think.
Now for the rest of the world...
Take your statement of name change (the official-looking thing with the seal) and let everyone know: the secretary of state for your drivers license, your bank, your credit card companies, your employer, etc. etc. ad nauseum.