Table of Contents:
How to Get Short Term Disability Benefits in Minnesota
Contact your union representative if you are a member. It's their job to stay informed about your rights as a worker, and if your company offers short-term disability benefits, they will know what steps you must take to apply.
Contact your department's human resources manager if you aren't part of a union. Ask if temporary disability pay is available. If so, what steps will you need to take to qualify?
Obtain a copy of your company's policies on paid disability leave, and any form required to apply for benefits from your HR manager.
Gather proof of your illness or injury. This can include doctor's notes, medical bills or hospital discharge papers. Make copies of everything to distribute to your workplace and/or union. Make sure you never give out your last copy. Save one for your own files.
Consider taking a non-paid leave if your workplace doesn't offer temporary disability benefits. Minnesota law requires employers to give temporarily disabled employees 12 weeks of unpaid leave upon furnishing proof of a serious disability.
Contact your employer and let them know if you are going to be out of commission for more than five months. In disability cases that last more than five months, Social Security will pay out your disability benefits anywhere in the state.
How to Apply for Temporary Disability Benefits in Texas
To qualify for short-term disability income benefits in Texas, you must have been injured at work, be a state government employee or have private insurance with disability coverage. If you meet one of those requirements, the application process involves gathering information, filling out forms and meeting deadlines.
Texas Workers' Comp Disability
Temporary income benefits (TIBs) are available to those who have a work-related injury or illness and are unable to work for more than seven days as a result of the injury or illness. If you can work only part-time or in a limited capacity due to your illness or injury, you may also qualify for TIBs. Individuals who qualify and made more than $10 an hour before their injury receive 70 percent of lost wages. Those who made less than $10 an hour receive 75 percent of lost wages.
TIB benefits end when you're able to return to full-time employment or 105 weeks from the date of disability. Workers' compensation also provides benefits for medical treatment related to your injury or illness. It's recommended you file a workers' comp claim with your employer as soon as possible. Otherwise, you may lose benefits if you don't file within 30 days of the injury or when your doctor informed you that your medical condition is work-related.
Start the process by informing your employer of your claim. Your employer should provide you with DWC Form-041 to send to the Texas Department of Insurance, Division of Workers' Compensation. Read the instructions carefully as you complete this form, since mistakes can delay benefits. If you fail to meet required deadlines noted within the paperwork, such as the need for a second medical evaluation, you may lose your benefits.
Short-Term Disability Income for Texas State Employees
Individuals employed by the state may opt in for long- and short-term disability income as part of their benefits package. You must enroll within 30 days of your hire date or during the annual open enrollment process. Benefits are supplied under the Texas Income Protection Plan (TIPP).
TIPP benefits are available for work-related claims as well as those not related to your job. The maximum short-term disability benefit is 66 percent of your monthly salary for five months, up to $6,600 per month. You must inform your human resources department that you're taking disability leave, but filing your disability claim is otherwise your responsibility.
To file, follow these steps:
Visit the TIPP website and fill out the employee section of the disability claim form. Contact TIPP Customer Care at 855-604-6230 if you have questions.

Ask your benefits coordinator or HR representative to complete the employer portion.

File as instructed on the form and await a response from the TIPP provider, ReedGroup.

Complete and return the forms sent to you by ReedGroup within 10 business days.

Private Short-Term Disability Coverage
Unless you're employed by the state or injured on the job, the only option for short-term disability benefits in Texas is through private insurers. Policies are available to individuals and groups, such as the TIPP for state employees. Most policies require evidence of insurability or good health before you can enroll in a plan. Preexisting conditions may or may not be covered, or there may be a wait time before coverage begins. The amount of short-term disability benefit, the span of coverage and steps for filing a claim vary greatly between insurance companies and the different disability plans they offer. When you enroll, the insurer will provide written documentation regarding your plan's benefits as well as who to contact should you have questions.
How to Apply for Temporary Disability in Florida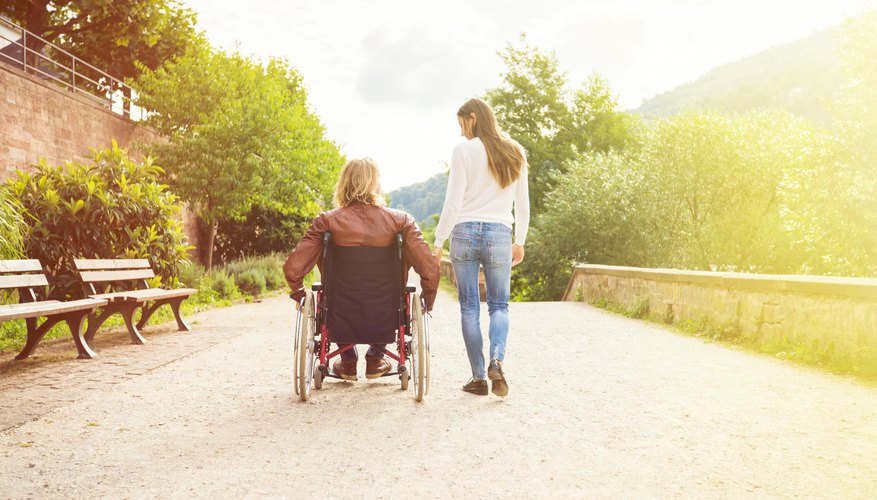 Floridians who become injured to the point they can no longer perform any type of work may be eligible to receive temporary benefits for the duration of the disability or injury. These benefits can last up to two years and will cover two-thirds of your wages. While the disability benefits are provided by the Social Security Administration, Florida workers must be deemed eligible by the Florida Disability Division before receiving the benefits.
Receive a determination that you cannot work at all due to your injury. This determination must be made by Florida physician chosen by your employer – not your private physician.
Gather the information you need to fill out the Social Security Administration's disabilities application. Florida requires you to fill out the SSA application first. You need to compile the name of the treating physician, your patient ID number, the dates you went to the hospital, any medications you are taking and any other medical records. In addition, gather W-2 forms, your social security number and a copy of your birth certificate. Also draft a list of the types of jobs you had for the past 15 years prior to your injury.
Visit the Social Security Administration's website and fill out the online application for disability benefits. A link has been provided in the resource section below. Answer each question on the form using the information you gathered in step 2. After you fill out this application, the SSA will deliver your materials to Florida's Division of Disability Determination.
Contact Florida's Disability Determination Office to check the status of your application. The number to reach this office is 850-488-4222.
How to Get Short Term Disability in Pennsylvania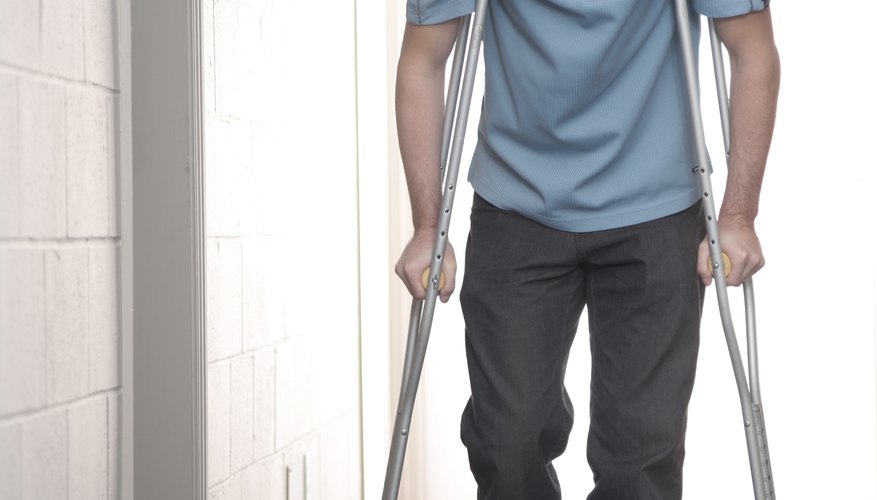 It is hard to keep up with even the smallest of bills when you have been injured and unable to work. Whether you were injured or became ill, the inability to work is crippling. Pennsylvania offers short term disability insurance. Short term disability can be awarded to both injured and ill residents who cannot work. There is a waiting period of 0 to 14 days and you can collect short term disability for up to two years. If you find yourself in a situation where you cannot work, you will need to know how to get short term disability in Pennsylvania.
Obtain employer-paid short term disability coverage by working for a company that employs upwards of 50 employees. You will also have had to work at the company for at least 12 months and for at least 1,250 hours. You must not be considered a "key employee" under Pennsylvania Short Term Disability law. A "key employee" is a salaried FMLA-eligible worker who is in the top 10 percent of all highest paid workers who live within 75 miles of the worksite.
Acquire self-paid short term disability insurance if you are not covered by employer-paid short term disability insurance. This insurance can be purchased through many different insurance providers in the same way that you would purchase health or life insurance. Self-paid plans typically cover 50 percent to 70 percent of your income and the benefits are not taxed.
Obtain social security disability insurance if you are seriously disabled and will be out of work for more than 12 months. To apply for SSDI you should contact your local social security office in person, by telephone, by email, or through their official website. To be eligible you must be unable to continue doing your current profession, unable to do other types of work, and have an injury or illness that is considered "severe."
Fill out the appropriate forms for whichever disability coverage that you have. If you have employer-paid short term disability coverage talk to the appropriate person at your work place and fill out the forms given. If you have self-paid short term disability coverage, talk to your insurance provider and send in any required information. If you are applying for social security disability coverage, provide as much medical information on your illness or injury as possible to speed up the process.
Warning
Having no short term disability coverage can lead to very stressful situations if you become ill or injured. Most workers should have some form of disability insurance.