Table of Contents:
How to Get Power of Attorney in New York
New York allows three paths for granting another person power of attorney, or authority, over your financial and legal affairs. Each requires that you define how much authority you're willing to grant and when that authority should begin. To make the process easier, the state has created statutory or model forms with clear instructions regarding how to legally identify your power of attorney.
Power of Attorney Basics
The person granting the power of attorney (POA) is the principal, and the person receiving the power is the agent or attorney-in-fact. When you use a POA to sign over your legal authority in New York, the document must be notarized, but does not have to be filed with the court unless it's used in the case of a real estate transaction. That specific type of POA must be filed with your county clerk's office.
POAs are often used by individuals who are incapacitated for one reason or another and thus unavailable to attend to legal affairs, such as opening a bank account or handling property tax transactions. A POA can give very limited power for a short period of time or grant the agent broad power that lasts until the principal becomes mentally incompetent or dies.
Giving someone POA does not mean you can't attend to your own legal and financial issues. It just gives your agent the right to do so when you aren't available. You can cancel the POA by informing your agent and your financial institutions in writing that the POA has been revoked. If the POA regards a real estate transaction and was filed with the court, you should file a copy of the revocation form with the court.
Free POA statutory forms are available on the New York Bar Association's website. If you download forms from another site, be sure the forms were created September 2010 or later, since New York POA laws changed dramatically in 2009 and were amended in 2010. You do not need an attorney to complete the POA, but legal counsel may help you sort through the specifics of what your POA should contain.
New York's Three POAs
The nondurable POA takes effect immediately and ends when the principal revokes the POA, dies or becomes mentally incompetent. This POA is generally used to give the agent authority for a specific transaction, such as closing on a real estate sale when the principal is visiting friends in Norway.
A durable POA allows the agent to continue acting for the principal even when the principal is incompetent or unable to make decisions on his own. It takes effect immediately and can be canceled only by the principal or the principal's death.
The springing POA takes effect at a future date. It's often enacted when a principal becomes very ill or disabled. It can be noted in the POA that the principal's physician will determine if the principal is no longer able to manage her own legal affairs. This type of POA remains in effect until the principal dies or it's rescinded by a court.
Medical POA
The medical POA in New York is called a "Health Care Proxy." It grants your health care agent the right to make as many or as few medical decisions as you designate should you become unable to do so. New York defines health care as "any treatment, service or procedure to diagnose or treat your physical or mental condition." For instance, your health care agent can refuse or permit life-sustaining measures if you should become comatose after surgery. The New York statutory form contains space for you to include specific instructions regarding your care. The New York State Bar Association has free forms available on its site.
How to Get Power of Attorney in Illinois
Accept the invitation to act as an agent for a principal. To get a power of attorney, you must be asked to become an agent for a person. Typically, your spouse or a close family member will ask you to accept the responsibilities under the power of attorney form. If you accept this invitation, you and the principal must enter into a written Power of Attorney Agreement.
Ask the principal whether he or she intends for you to act as his or her agent in matters involving property, health care, or both. This will determine the scope of your duties and abilities as the agent under this agreement.
Draft the Power of Attorney form. This should be done with the principal and the principal should have control over what powers he or she is bestowing upon you. Use the language contained in the Illinois Powers of Attorney Act (see References and Resources) and the Illinois Statutory Short Form Power of Attorney for Health Care form (see Resources).
Remove any provision in the statutory forms that you do not wish to accept or that will not apply to you. For example, in the property short form, the statute has provisions enabling the agent to access safe deposit boxes. If you do not want this responsibility, or if the principal does not want you to have that responsibility, do not include that provision in the Power of Attorney you are drafting.
State how long the Power of Attorney is to remain effective. The default statutory language in Illinois is that the agency will last until the principal's death. If you or the principal wish to limit the agreement to a shorter time span, indicate this in your form.
Bring the document to a notary public in Illinois (See Resources). Sign and date the document in front of the notary and have him notarize the document. Keep a copy of the agreement as proof that you have the principal's authority to act on his behalf.
How to Get a Power of Attorney in Maryland
Determine what type of power of attorney you require: health care or financial. A health-care power of attorney designates a person to make medical treatment decisions if you are unable to do so yourself. A financial power of attorney assigns a person to deal with specific finance-related matters on your behalf (even if you possess the ability to do so on your own). Maryland law prohibits combining health care and financial powers in the same power of attorney.
Identify the limitations you desire on a particular power of attorney. Under Maryland law, a power of attorney can be general or limited in its scope and application. For example, decide whether you want a financial power of attorney that permits the appointed agent to deal with all or just particular financial matters on your behalf. Similarly, consider the types of decisions you desire to permit an agent in a health-care power of attorney to make on your behalf.
Obtain an appropriate power of attorney form that is consistent with the laws of Maryland. Financial power of attorney forms typically are available at banks and other financial institutions. Health-care power of attorney forms can be accessed through hospitals, doctors' offices and even religious organizations. If you need to confirm that a particular form is in compliance with Maryland law, contact the Maryland Attorney General at 410-576-6300.
Select an individual to be your agent for your power of attorney. The agent is the individual who makes financial or health-care decisions on your behalf.
Complete the power of attorney form, setting forth any limitations you desire within the document itself. Include the name of the agent within the instrument.
Sign the completed power of attorney in front of two witnesses. A notary is not necessary pursuant to Maryland law. The person designated as the agent in the power of attorney cannot be a witness.
How to Give a Power of Attorney in North Carolina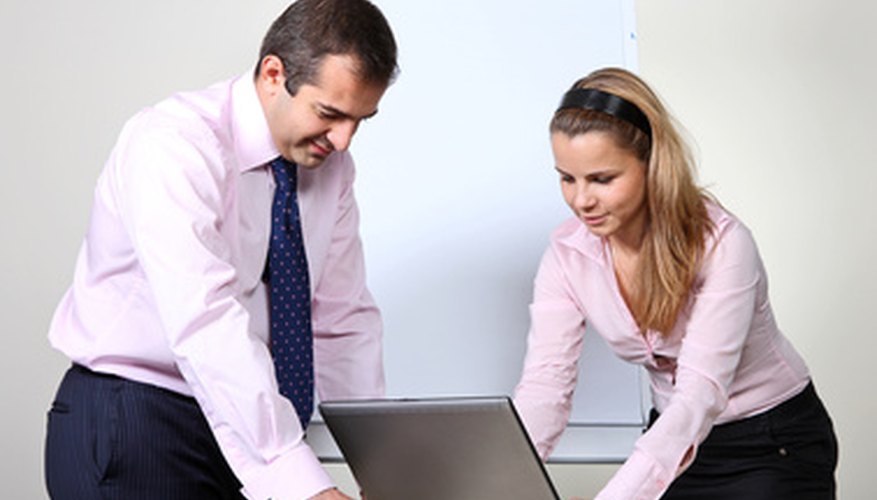 If you're going to be away from home, or you worry that you may not be able to take care of certain matters for yourself, then you may consider giving one or more people the power to make decisions on your behalf. In North Carolina, a power of attorney, or POA, allows someone you trust to do just that. Giving a power of attorney is relatively straightforward – the state has published statutory power of attorney forms that you can use to guide your drafting.
Choose the Right Type of Power of Attorney
North Carolina recognizes two basic types of powers of attorney: financial and health care. Both allow you, as the principal, to appoint someone else as an agent to act on your behalf in a legal capacity. The financial POA is a broad power of attorney that permits your agent to legally make financial decisions on your behalf. For example, you can authorize your agent to invest your money in a certain way, sell real estate and manage your bank accounts and tax affairs. A health care POA allows your agent to make health care decisions on your behalf. This includes making critical decisions concerning medical treatment and end-of-life care if you are no longer capable of making those decisions for yourself.
Choose an Agent
Your agent is legally obligated to protect you and your money, and to act for you when you can't act for yourself. An agent has to make some important decisions on your behalf, so it is essential that you choose someone you trust. Most people choose a family member to be their agent, but under North Carolina law, you can appoint any competent person over the age of 18. The only restriction is that you cannot appoint someone who provides health care for remuneration, such as your doctor, to be your healthcare agent.
Decide How Long the Power Will Last
North Carolina law provides you with the option of making a durable or a nondurable power of attorney. A durable POA simply means that the document stays in effect if you lose mental capacity in the future and are unable to handle matters on your own. If you don't make a durable POA and you lose capacity, your relatives would have to go to court to get authority to handle your affairs.
By contrast, a nondurable POA automatically ends if you become incapacitated. Most people use a nondurable POA for delegating a specific task to their agent, such as selling their home while they are away.
Create a POA in North Carolina
North Carolina recognizes typed or printed POAs that substantially meet the requirements of North Carolina law. A statutory North Carolina power of attorney form is a good place to start since this form complies with state law. Download the forms you need from the internet or visit your local courthouse, then follow the instructions on the form to fill in the blanks. You can have an attorney look over your POA to make sure it meets your individual needs and circumstances.
Take Care When Delegating Powers
An agent with a power of attorney can perform only the actions you've authorized them to do. The North Carolina POA form contains a long list of all the possible powers that you can give to your agent. Check all of the boxes to give your agent comprehensive power to manage your affairs or check only some of the boxes to limit the POA to only those matters checked and to exclude the rest.
Sign and Notarize
When you have completed a POA you're pleased with, sign it in the presence of two witnesses who are unrelated to you and to each other, then take it to a notary public in North Carolina. Sign and date the document in the notary's presence. If your POA is a durable POA, it must be recorded with the state Register of Deeds, but your agent does not need to record the POA until you become incapacitated.
How to Get Power of Attorney in Florida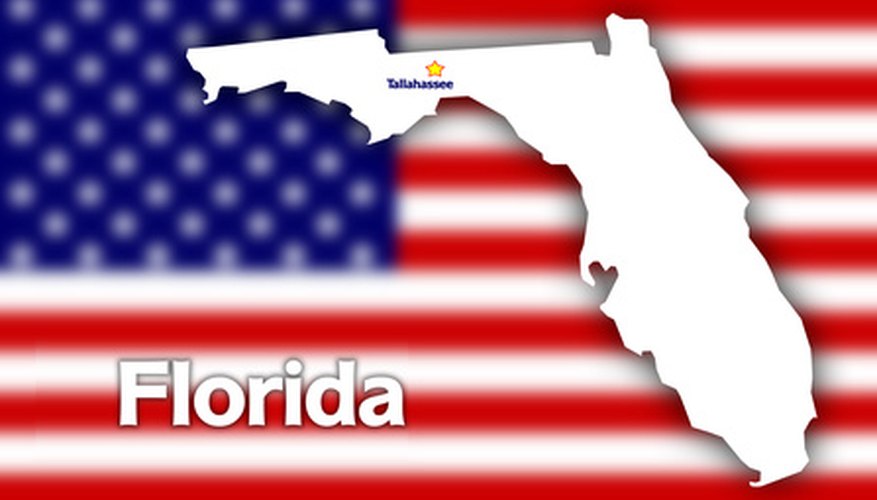 A power of attorney, or POA, is a legal document you make that gives someone authority to act as your agent in certain areas of your life that are specified in the document. In Florida, you must sign a POA before two witnesses, and all signatures must be notarized.
Power of Attorney in Florida
If you are making a power of attorney in Florida, you are termed the principal. You are giving authority to someone else to act for you in certain situations, and that person is called the agent or the attorney-in-fact. Both principal and agent must be mentally competent adults, 18 years old or older to create a valid POA in Florida.
Although you will find lots of forms for Florida POAs online, it's important to understand that the most important part of a POA is the grant of authority. As the principal, you have total control over the scope of the authority you are giving to your agent. You can draw up a Florida POA with very narrow authority or you can intend to give your attorney-in-fact broad powers. But be careful that the POA accurately describes the power you wish to confer. If you have any doubts, run the matter by an attorney before signing the document.
In Florida, a power of attorney with a narrow scope is a limited power of attorney. This type of POA gives the agent narrow authority to conduct a specific act. For example, you could create a limited power of attorney that gives someone only the specific power to transfer your car title to a buyer. On the other hand, Florida also enforces a general power of attorney. This type of POA is broader in scope and can even give someone power to handle all of your business and financial matters on your behalf.
A durable power of attorney in Florida allows your agent to act for you even after – or sometimes only after – you become incompetent. Regular powers of attorney expire when the principal becomes incompetent.
How to Get a Power of Attorney in Florida
To create a power of attorney, select an agent with care. Florida law considers your agent to be a fiduciary, which means she owes you the highest duty under the law. If this trust is violated, the agent can be sued civilly and also charged with a crime.
Once you have selected your agent and are satisfied with the scope of authority set out in the POA, you are ready to sign the Florida document. Each state has its own rules about how to sign a POA, and it will be invalid if you do not follow these rules. In Florida, a POA must be signed by the principal in front of two adult witnesses in the presence of a notary public. Generally a POA is immediately effective.
How to Get Power of Attorney in Tennessee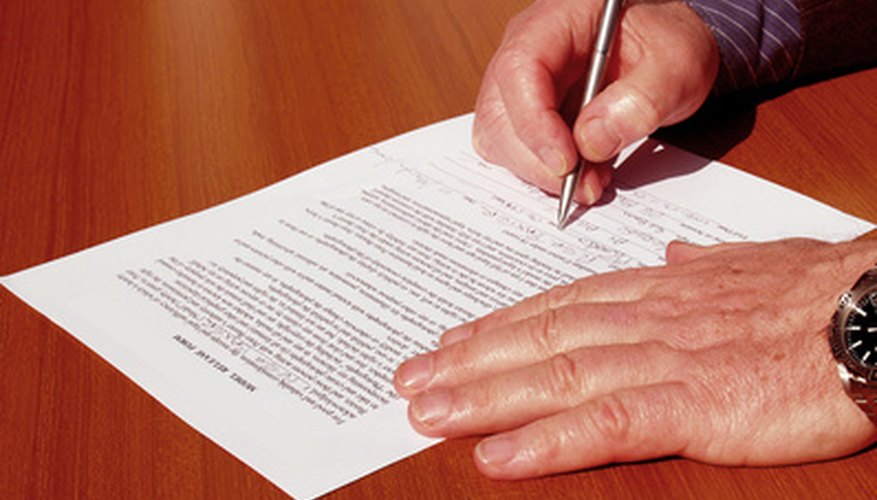 A power of attorney, or POA, is a document that gives one person the ability to make decisions or complete legal and financial transactions for someone else. In Tennessee, you can get power of attorney for someone by having that person complete a power of attorney document. Powers of attorney can be drafted for anything you specify, including medical decisions, finances and property. These are legal documents that fall under state jurisdiction, so the requirements in Tennessee may be slightly different than in other states.
Types of Powers of Attorney
In Tennessee, powers of attorney can be durable or non-durable. A durable power of attorney means it comes into effect when the grantor cannot make her own decisions. A non-durable power of attorney means it ends when the grantor cannot make her own decisions.
A durable healthcare power of attorney, for example, gives the power to another when the grantor is unable to make decisions for herself, like if she is in a coma or suffering from an illness like advanced dementia. The state government's template includes a power of attorney in its form for advanced care plans. Using this form, the grantor should write her full name and specify the name of the person to act as her agent. She can also name a secondary agent, specifying that this person is being granted authority to make decisions if the first agent is unable or unwilling to do so. She can also specify which decisions she doesn't want her agent to make, like putting her on a breathing machine when there is no hope of recovery.
A financial power of attorney gives the agent control over the grantor's finances and property. These can be as general or as limited as the grantor wishes. For example, the Tennessee Department of Revenue Power of Attorney gives the agent, or representative, the authority to work on the grantor's taxes, but nothing else. The Power of Attorney for Vehicle Transactions limits the agent's authority to transferring vehicle ownership to another person.
Writing a Power of Attorney
You can write a power of attorney yourself, use a template or ask a lawyer to write one for you. As a legal document, it must be carefully worded. The Tennessee government offers power of attorney templates for health care, taxes and vehicle transactions, which you can download and fill out.
In Tennessee, all power of attorney documents must be signed by the person granting the authority to someone else. Other requirements vary, depending on what authorities are being given. In the case of healthcare, the document can be witnessed by two people who do not have a stake in the transfer of authority or notarized by a notary public. A motor vehicle power of attorney must be notarized, and a power of attorney for taxes must be signed by the representative being named and his relationship to the grantor must be stated.
If you have any questions about the legality of the document that's been drafted, or whether the power of attorney is in the best interests of the person granting powers to another, you should consult an attorney.
Using a Power of Attorney
When using a power of attorney, all that is required is the power of attorney document. The agent or representative must always act in the best interests of the grantor. When finances or property are involved, the agent must always keep his own finances separate from the grantor's and must keep accurate records of all transactions. A grantor can revoke a power of attorney at any time by notice to the agent, but it important to notify every person and business who was presented with the power of attorney that the power of attorney is no longer in effect.
How to Get a Power of Attorney in Oregon
Discuss with your appointed representative what the power of attorney should allow him to do in your place. This will help determine what clauses need to be entered into the power of attorney agreement. This information will also help the appointed representative know your expectations of him.
Contact a trusted attorney to help craft the power of attorney agreement. Power of attorney agreement forms may be purchased online; however, they are general in their scope and may contain additional clauses that may be unsuitable. The attorney will be able to craft a power of attorney agreement that will define the terms all parties should adhere to during the duration of the agreement.
Complete the advance directive form if the personal representative will be making medical decisions in the case you become unable to make them for yourself. This form spells out your decisions regarding tube feeding and life support should those become necessary.
Notarize all forms and record the power of attorney with the county in which you currently reside.
How to Obtain Power of Attorney in the State of Ohio
How to Obtain Power of Attorney in the State of Ohio
Speak with the agent whom you wish to grant the Durable Power of Attorney to outline your concerns to make certain that he or she understands your wishes.
Locate a lawyer who is registered with the Ohio State Bar who will be able to explain to you the laws regarding Durable Power of Attorney. Contact the Ohio Bar directly for referrals or ask family and friends if they can make a recommendation.
Make an appointment with the lawyer for an initial consultation. Some law firms provide free consultations over the phone.
When meeting with the attorney, take all related documentation with you so that they may be referenced during the meeting. You may also want to consider bringing along a notebook and a pen, so that you can take notes when speaking with the attorney. In most instances, the individual who is being appointed the agent will also need to be present.
Discuss the details of your situation with the attorney. Encourage the potential agent to ask any questions he or she may have regarding his or her involvement. Be sure you understand the legal requirements concerning Durable Power of Attorney, whether it is valid in any other state besides Ohio and what is involved should you wish to revoke it.
Retain the Services of an Attorney
Review and consider the information that was provided during the meeting.
If you or the potential agent have any questions about the process or the legal responsibilities, contact the lawyer, who will then address your concerns.
If you're satisfied with the attorney, retain him or her. The attorney will then execute the paperwork granting the agent Durable Power of Attorney.
How to Obtain Power of Attorney in South Carolina
There are several types of powers of attorney in South Carolina and each requires specific documentation to be valid. It's a fairly simple process to complete once you've chosen which type you need and who you trust to act as your legal representative.
The Basics
A POA isn't obtained by someone. It's given to someone by you, the maker or principal. It's a document that gives another person, your agent, the authority to act on your behalf in financial and legal matters. The POA can grant limited authority to your agent, such as signing checks from your bank account to pay monthly bills, or it can grant broad powers to sign documents, make financial investments or sell real estate holdings. A POA can become void after a specified amount of time or remain in effect until your death. You can revoke a POA at any time, as long as you're mentally competent. If you choose to revoke the POA, you must send a notice to all interested parties, such as your bank, mortgage holder and attorney. As the principal, you decide what acts you want to authorize your agent to do, when that authority begins and how long it lasts. A medical power of attorney names a surrogate to act on your behalf regarding medical decisions if you aren't capable of doing making them for yourself.
Types of Powers of Attorney
Like most states, South Carolina law recognizes several types of powers of attorney:
Limited POA: Authorizes your agent to act as your representative for a specific transaction, such as signing closing documents for the sale or purchase of a home. This POA is void if you become incapacitated or once the transaction is complete.  * Nondurable POA: Gives your agent the authority to make decisions as outlined in the document. This type of POA is often used to grant business partners the authority to complete transactions your unavailable. Private individuals can use it as well for similar purposes. This POA is automatically void if you, the principal, become incapacitated.
Durable POA: Grants your agent broad authority to act in your best interests, but differs from the nondurable POA in that it continues even after you become disabled or incapacitated. You can use a durable POA to grant an adult child or other trustworthy person authority over financial and legal concerns if you become incapacitated.
Health care POA: Grants an agent the power to make decisions regarding your medical care when you can no longer make those decisions yourself. The document allows space to address your wishes regarding preferences for life-sustaining measures and other health care actions.
Creating a Valid POA
Some states require statutory POAs, which is a document that contains the same language as the state law governing POAs. South Carolina does not have a statutory POA, but does require that a durable POA clearly state that the agent's authority will not be revoked if the principal becomes disabled of incapacitated.
Power of Attorney forms are available on numerous websites, including SC.gov. Once you've obtained the form, be sure to fill out each section carefully since the information on the document is legally binding once it's signed. POAs involving real estate transactions must be recorded. Otherwise, you don't usually need to file a general or durable POA with the courts. The document must be signed and notarized by two adult witnesses to be valid.
How to Obtain Power of Attorney in Pennsylvania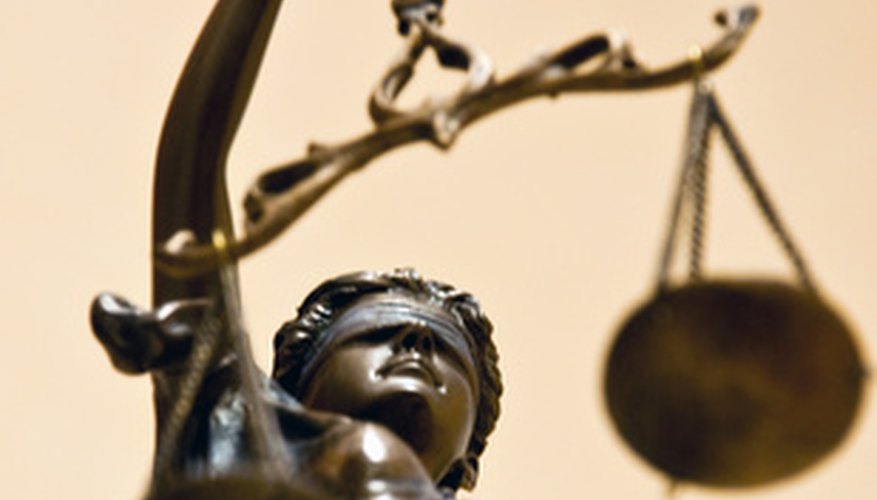 Current Pennsylvania law requires that a power of attorney be signed and dated by a principal over the age of 18, and this signature witnessed by two adults and a notary public. Neither witness can be the agent named in the POA or the notary.
Power of Attorney Pennsylvania
A power of attorney is a legal document that can be drafted for you by an attorney. The document appoints someone as your agent (also called your "attorney-in-fact") to act for you in certain situations. In order to make a power of attorney in Pennsylvania, you first need to choose an agent and determine the type of authority you wish to confer.
In Pennsylvania, as in most states, the person making the power of attorney (the principal) gets to decide the scope of the authority conferred. It can be a limited grant of authority for a narrow purpose, like selling a house for you in another state. Alternatively, Pennsylvania also recognizes broad grants of authority. These general powers of attorney usually deal with financial or health care areas.
Durable Power of Attorney Pennsylvania
Most powers of attorney are extinguished if the principal becomes incompetent. In Pennsylvania, a "durable" power of attorney continues in full force even if this occurs.
In fact, a Pennsylvania Durable Power of Attorney for Health Care, also called a Pennsylvania Advance Directive for Health Care, allows your named agent to make healthcare decisions for you if you become incapacitated. Many consider an advance directive an important part of your estate planning.
Signing a Power of Attorney in Pennsylvania
Until recently, you did not usually need to have your POA signature witnessed or acknowledged by a notary. Witnesses were necessary only if the principal asked someone to sign the POA on his behalf.
However, the legislature made sweeping changes to the laws in 2014. As of January 1, 2015, a power of attorney must be signed and dated by the principal. The signature must be acknowledged before a notary public or other authorized individual and witnessed by two adults. Neither witness can be the agent named in the POA, the notary or other person acknowledging the signature, or someone signing for the principal. A POA that relates to medical care need not be notarized.
Pennsylvania POA Notice and Acknowledgement
Under current law, the principal must sign a document providing him notice about the significance of the POA and suggesting he seek a lawyer's advice. This language now contains a warning to the principal about the possible repercussions of a broad grant of authority. It could permit the agent to give away the principal's property or alter how the principal's property is distributed at death.
The agent must also sign a document. It is called an acknowledgment form and in it, the agent accepts the responsibilities he is given under the POA. He agrees to act in good faith and within the scope of the authority granted in the document. The form must contain the language set out in the current statute.
Both the notice and the acknowledgement form must be attached to the power of attorney. Otherwise it is not legal in Pennsylvania.
How to Obtain Power of Attorney in New Jersey
Designating a Power of Attorney in New Jersey
Step 1
Retain an attorney experienced in estate matters. While this is not absolutely necessary, an attorney will be able to make sure that your power of attorney is legal in the state of New Jersey, review the language and wording of the document, offer legal advice regarding your choice of an agent and help assemble witnesses and a notary.
Step 2
Use a power of attorney form that is acceptable in the state of New Jersey. Your attorney can draft a power of attorney form for you, or you can search for the forms on free sites online. Just make sure the one you pick is legal in New Jersey. If you have residences or property in states besides New Jersey, you will want power of attorney documents prepared to the specifications of the laws of those states as well.
Step 3
Choose an agent, being certain that the person you pick will act on the directives in your power of attorney document. These directives commonly deal with the type of medical care you will accept, particularly life-sustaining care and whether or not you want artificial means to prolong your life. Some other directives your power of attorney should provide to your agent include where your assets are to be transferred should you become disabled, directions regarding dealing with the Internal Revenue Service, and the power to make financial decisions on your behalf.
Step 4
Arrange for two people to act as witnesses when you sign your power of attorney document, or check to make sure that your attorney has made these arrangements. These persons must be able to state that you executed the document willingly, without pressure, and were fully aware of your actions at the time.
Step 5
Sign your power of attorney document in the presence of a notary public of the state of New Jersey. Notary publics can be found at banks, law firms and hospitals, and their services are typically performed free or for a nominal fee.