Table of Contents:
How to Get Emancipated in Maryland
Step 1
Reach an agreement. Reaching an agreement prevents the hassle of a court procedure. You may want to formally draft the agreement, but a formal draft is not required. Maryland courts don't provide emancipation forms because the state has no clear emancipation laws or procedures. Seeking the advice of a lawyer or contacting Maryland legal aid (mdlab.org) can provide you with the legal knowledge needed to pursue emancipation. A written or verbal agreement may suffice in cases in which the minor wants to manage her own affairs or become self-supporting.
Step 2
Initiate legal action. A judge will examine the facts regarding a case and render a decision based on previous emancipation cases. In Maryland, emancipation requires some form of parental action -- the state doesn't grant a minor the right to initiate legal actions. This means a parent or an entity, such as Child Protective Services, must initiate the emancipation process on behalf of the minor.
Step 3
File the petition in the court of jurisdiction. The Maryland Circuit Court has jurisdiction over emancipation cases (courts.state.md.us).
Step 4
Prove the case. Courts examine the parent-child relationship, as well as the intentions of the person seeking emancipation. The burden of proof lies with the person seeking emancipation, who must prove any facts presented to the courts. For example, a minor would have to provide proof of age and pregnancy to marry without parental consent. Emancipation because of marriage is partial emancipation. Complete emancipation occurs only after a Maryland court is petitioned to end parental guardianship. If a minor claims to be self-supporting, she must provide copies of bank statements, check stubs and rent receipts. Parents who don't want the responsibility of their child must provide valid reasons for ending the parent-child relationship.
How to Get Emancipated in the State of Florida
The legal term for a minor gaining the rights and responsibilities of an adult is emancipation, which is automatically granted in the state of Florida to a person when she reaches the age of 18 or marries. If you want to be emancipated while still a minor, you'll need to follow a series of steps to petition the court for that right. While emancipation does not grant a minor the right to drink and vote, emancipated minors may act as adults in a legal capacity and manage their own finances and other affairs, as well as other things deemed appropriate by Florida law.
What's Required
Complete the proper documents needed to obtain a court order for emancipation. These documents include a Petition for Emancipation of a Minor, which must be completed by a parent or guardian or by a court-appointed guardian. This document must show the court that the minor is able to support himself, that the minor is not dependent on certain public benefits and the reasons as to why the minor is seeking emancipation. In essence, the Petition for Emancipation of a Minor must show that emancipation is in the minor's best interest.
The Process
Ensure that the Petition for Emancipation, as well as all other documents needed to obtain a court order, is signed by both parents. If one parent isn't actively involved in the petitioning process, a deputy will be sent out to serve a summons and a copy of the petition once it's prepared. It remains the parent's responsibility to comply. 

File a Motion for Default with the clerk of court, should a non-petitioning parent refuse to respond to the summons. A non-petitioning parent has 20 days from the date of the summons to respond and contest the petition, otherwise it is granted "by default." While a court-appointed attorney will be provided if necessary to oversee court proceedings, you may want to hire an attorney to file these documents on your behalf.

Ensure that all documents, including the Petition for Emancipation of a Minor, all summonses, and Motions for Default, as well as any other legal documents, are included in the court order for emancipation. Ensure that they are signed by the proper officials.

Attend the Motion for Hearing. This motion will be filed by your attorney and scheduled by the court. Make sure you have all your documents and that you're on time and well-dressed. Should the judge feel that emancipation is in your best interest, as the minor, the judge will enter and order authorizing emancipation. This order will be recorded in the public records of the county in which it is filed.

After You're Emancipated
Obtain certified copies of the emancipation order so that you may prove your emancipation when necessary. You will need to pay fees for filing certain forms, as well as for obtaining certified copies of the forms, to the clerk of court. These fees will vary depending on the county in which you are filing.
South Dakota Laws for Emancipated Minors
Express Agreement
Emancipation can be made by "express agreement" if the child and both parents agree to the emancipation. The court will agree to the emancipation as long as it would not harm the child.
Procedure & Reasons
A child petitioning for emancipation must be at least sixteen years old, willingly living separated from his parents, financially self-sufficient, and obtaining income by legal means. A child may also be emancipated by the court if the court is cognizant of abuse, and the above conditions can be met. The court will notify the parent, guardian, or responsible state agency of the child's emancipation petition prior to the hearing. The court will then hear all sides on the case before ruling.
Child's Duties
Once emancipated, the child's duties toward his parent are those of a child of legal majority.
Law on Emancipated Minors in Kansas
Petitioning the Court
Kansas requires that the minor seeking emancipation file a petition with the district court where he resides. An adult aged 21 or over must accompany the minor for the filing. The petition details the age of the minor and requires proof of residency in that county for the 12 months prior to filing. Next, the petitioner must detail his reasons for requesting emancipation. Once the petition is filed, the notice of it must be printed in a newspaper for three consecutive weeks before the hearing date. The hearing date will be at least 30 days after the petition is filed.
The Hearing
Once the petition is filed, the minor child will be given a hearing date. He and his parents or legal guardians will be served in-person with a summons to attend. At the hearing, a probate judge will hear the arguments of the petitioner and his guardians. Depending on the circumstance and allegations, witnesses may also be called to give testimony, which may support either party. After all the testimony has been heard, the judge will determine if the minor child is of sufficiently sound mind and financial stability to be granted emancipation.
The Catch in Kansas
According to Kansas State Statutes: Chapter 38: Article 1, an emancipated minor in Kansas is only granted the legal rights and responsibilities insofar as they affect his personal property, inheritances, trusts, real estate and contracts. That means he has the rights of majority concerning the purchase and disposal of his personal and real property and effects, and he can be held liable by a court of law for breaking contracts. It does not mean that the minor and his guardians are freed of their responsibilities to each other. The emancipated minor is expected to be raised by his guardians, and they are responsible for decisions regarding his schooling, housing and health care. The emancipation of a minor in Kansas is mainly a financial separation.
Exceptions
Kansas does have several exceptions to the age of majority. Any person aged 16 or older who is married with their guardian's permission is automatically granted emancipation, although the legal guardian can still make decisions regarding the minor's health. This statute also applies to previously married minors. An unmarried pregnant minor is granted some rights of majority automatically, including the freedom to make her own decisions about her health care during and after the pregnancy.
How to Get Emancipated in Indiana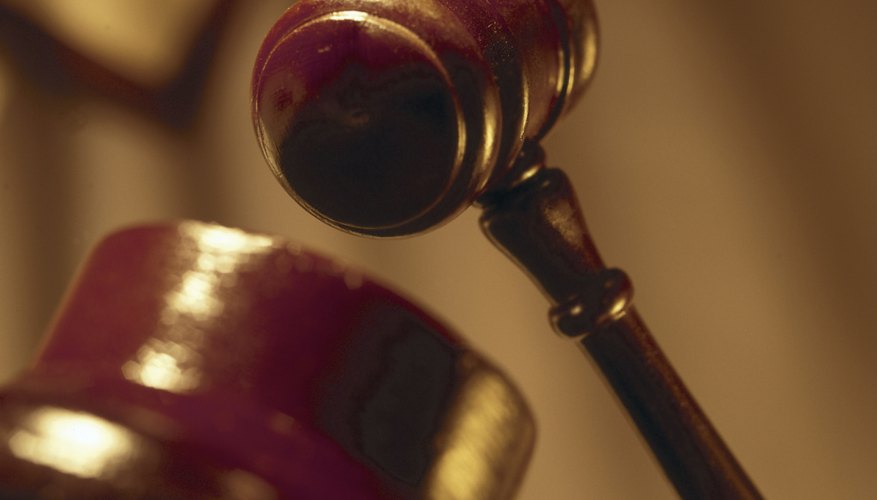 Indiana state law empowers juvenile court judges with the power to emancipate a child from the custody of his parents. The law requires the juvenile court to find several facts prior to the emancipation. The court must determine that the child wishes to be free from parental control, does not need protection, has access to enough funds to provide for his support and has a plan for life post-emancipation.
Establishing Your Case
Indiana courts expect you to provide a credible reason for requesting emancipation. You must also prove you are capable of supporting yourself. You must show a stable source of income and a plan for self-sufficiency. Collect pay stubs and organize work references so the court can verify your income.
Preparing Court Filings
Visit your county clerk's office to get started with court filings. A county-by-county listing of each of Indiana's court clerks can be found on the Indiana court system's website at www.courts.in.gov. Go to your local office and request a petition for emancipation. After you complete the document, return it to the clerk's office for filing. Attach documentation of your income and your plan for self-sufficiency once the emancipation petition has been approved.
Attending Court
After the proper documentation is filed, the court will schedule a hearing date for the emancipation. As part of the filing procedure, a summons would be issued to your parents, and they would have the opportunity to appear in court, argue against your emancipation and provide evidence detailing any support or shelter they provide. The court will consider all information before granting or denying a request.
Going Forward Emancipated
Even if an emancipation request is granted, certain court court directives may be in place to govern you. For instance, Indiana laws allows the court to partially award emancipation requests for specific purposes. The court may award a partial emancipation in order to allow the minor petitioner to enter into a contract, own property, consent to marriage or agree to medical treatment.
Seeking Help
If you need help filing an emancipation petition, free or reduced cost help may be available. The Indiana court system maintains a directory of organizations that provide legal services to low income clients. You can review options by the county you live in or the county where you plan to file your emancipation request. Representation may be free or low cost depending on your gross income.
How to Get Emancipated in the State of Oklahoma
As in most states, those who are under the age of 18 in Oklahoma do not have the full rights of citizenship that an adult has. In order to get some, or all, of the rights, a minor can petition an Oklahoma district court for emancipation. Once granted, the youth is legally considered an adult in any legal matters the court grants her.
Types of Emancipation
In Oklahoma, the emancipation of minors is under the jurisdiction of the district courts. The district courts can emancipate youths for specific instances, or they may give them all rights of majority. Each case is determined according to the minor's needs. For example, one minor who wants to be emancipated in order to start a small business may get the specific right to sign business-related contracts. Another minor who wants to get a loan could get the right to sign a single loan document, but nothing more. A third minor who wants to live on his own because of abusive parents may get all of the rights shared by anyone who is 18 or older.
Petitioning for Emancipation
A minor is not allowed to file a petition with a district court in Oklahoma himself, so she needs to have an adult file on her behalf. This can be a guardian, a parent, or anyone else willing to act on the youth's behalf, which is called a "next friend," under Oklahoma law. A next friend could be an actual friend of the minor, a volunteer, or someone appointed by the court. The court must be satisfied that the minor is of sound mind and able to conduct himself as an adult would. Court costs must be paid by the minor.
Residency Requirements
The petition must be filed in the county where the minor lives. The petition must state the minor's age and verify that she has been a county resident for at least one year. The court can make an exemption for the residency requirement if the minor owns real estate in Oklahoma, but does not live there herself. In this case, the minor can petition for emancipation regardless of where she lives, provided the rights she is seeking relate only to the property she owns.
Parental or Guardian Requirements
The petition must state whether or not the minor's parents are living. If the parents are alive, their names and addresses must be listed. If the minor has an appointed guardian or appointed legal custodian, then that person's name and address must be listed.
How to Get Emancipated in Alabama
Step 1
File a petition for emancipation with your local clerk of court. Petitions must be completed, submitted and heard by a judge in your county. The petition must be signed by both the minor and parents, or a legal guardian.
Step 2
Notify a local paper of the petition's filing, once a week, for three consecutive weeks. If your county or town doesn't publish a newspaper, the judge will make different arrangements on a case-by-base basis.
Step 3
Serve a copy of the petition to any person whose signature is needed, but has not yet been obtained. If a minor, parent or guardian has not signed the petition, the county sheriff will officially serve a copy of the petition for signature. If the minor or parent does not live in the same county, certified mail will be used.
Step 4
Attend a hearing at your county court. Any objections to the emancipation will be heard at this hearing. This hearing is used to prove emancipation is in the best interest of a minor. The judge will issue a binding judgment at the end of this hearing.
Step 5
File a certified copy of the hearing's decision with the county judge of probate. If a minor is emancipated, the probate court needs official proof for their records and to file into the public record.
Step 6
File a certified copy of the hearing's decision with another state. The U.S. Congress requires this verification process, so that a emancipated minor is emancipated in other states and counties, giving them the same freedoms and liabilities outside of their own county.
How to Get Emancipated in Mississippi
Step 1
Contact a family advocate, family law specialist or the Mississippi Department of Human Services. Explain your situation and why you are seeking emancipation. These experts can help you determine whether or not you have a case worth pursuing.
Step 2
Obtain, and provide to your legal representative, official notarized documents proving 1) you no longer live with a custodial parent, 2) you are legally married, 3) you have joined the military, or 4) you are working full-time, can support yourself and no longer live at home. The more of these criteria you meet, the greater the chances a Mississippi judge will consider your request.
Step 3
Appear before a judge in family court to officially request emancipation. Either you or your legal representative must present all the facts that support your request, along with the documentation outlined in Step 2.
Step 4
Inform both your legal representative and the judge if your custodial parent is abusive. Although abuse is not in itself a guarantee of emancipation in Mississippi, it may influence the judge's decision in your favor.
How to Get Emancipated in Georgia
Emancipation allows minors under the age of 18 to act as an adult in certain situations. In Georgia, you can get emancipated if you get married, join the military or successfully file a petition and receive a Declaration of Emancipation from the juvenile court. You're also emancipated when you turn 18.
Emancipation in Georgia
Once you're emancipated, you may make decisions regarding your best interest and well-being. Emancipation does not allow you to engage in activities limited by age, such as voting, drinking or purchasing alcohol.
Attain the Age of 16
For emancipation in Georgia, you'll have to be a legal resident of Georgia.
Inform Your Parent(s) or Guardian
You must tell those responsible for your welfare of your intent to request emancipation.
Obtain a "Petition for the Emancipation of a Minor"
Request this from the juvenile court in your county of jurisdiction (djj.state.ga.us). Contact the juvenile court in your area and inquire about the correct forms because they may vary by county.
Include all Relevant Information on the Petition
Your full name, date, county and state of birth are needed on the petition. Provide a certified copy of your birth certificate. List the names and last known address for each parent or guardian. Provide the name and address of your nearest living Georgia relative, if the whereabouts of your parent or guardian is unknown or your parent or guardian is deceased. Your petition must include your present address, length of time at the address and a statement showing your ability to manage your financial, personal and social responsibilities.
Contact Individuals Who Know Your Situation
Ask them to provide affidavits supporting your petition. These individuals must believe that emancipation is in your best interest. You may ask a physician, nurse, psychologist, guidance counselor or teacher. Your minister, principal or social worker may also attest to the fact that emancipation is a valid option. Provide the full name and address for each individual.
File the Petition in Your County of Residence
The juvenile court clerk will serve a copy of the petition and a summons to appear in court to all individuals named in your petition. This includes the individuals who provided affidavits in support of your petition. The individuals will have 30 days to file an answer to your petition. Upon receiving your petition, the court may appoint counsel or a guardian ad Litem to act on your behalf.
Gather Documentation
You must show that emancipation is in your best interest if your parent or guardian objects. Make copies of documentation showing you have a job or other financial support to show that you are financially responsible. Public assistance does not satisfy this requirement. To show you have the ability to manage your personal and social affairs, bring proof to court that you are enrolled in school, have a residence or whatever verification you can. You're the one who has to convince the court you should be emancipated, so the more evidence you can bring, the better. If you cannot show that emancipation is in your best interest, the court will deny your petition.
Attend the Hearing
If your emancipation petition is approved, the judge will sign the Declaration of Emancipation and file it with the juvenile court. A copy of the declaration will remain on file until you turn 25 years old.
Tip
Consult with an attorney, if you have questions regarding your emancipation petition.