Table of Contents:
How to Get a Copy of Divorce Papers From California
Contact the California superior court where a divorce case was filed to get copies of divorce documents. You can get a Divorce Certificate of Record from the California Department of Public Health, but it only includes the names of the parties, the name of the court and the fact that the divorce was filed.
Certified Copy of Divorce Certificate of Record
In California, you can get a certificate of divorce record from the state Department of Health if the divorce you are interested in occurred between 1962 and June, 1984. If the divorce is outside of this time period, you cannot get divorce certificates here. Note that the divorce certificate of record available here is not a certified copy of the divorce judgment. Rather, the document identifies the parties, the county where the divorce was filed and the court case number. Nor does it indicate whether the divorce was finalized.
This can also be a slow process. From the time you place and pay for the order by mail, it can be six months until you get the certificate of record. Be sure you include the fee or your application will be returned.
Certified Copy of Divorce Decrees in California
If you need a certified copy of an actual divorce decree or some other part of the divorce case record, you must go to the county superior court that granted the divorce. Exact procedures differ, but many courts require that you either show up in person or send your request in writing. For example, in San Mateo Superior Court, you can get a copy of a Final Judgment of Divorce or any other document in a divorce case, but you cannot do it online. You must visit the clerk's office or submit a request by mail to the court's Records Management office.
To obtain copies of the divorce papers, you need the case number, the names of both spouses and the approximate year the divorce was granted. If you write in for the documents, you must enclose the fee as well as a self-addressed stamped envelope. If you do not have the case number, the court website provides a link to conduct a search. Fees vary depending on the court and the document requested. For example, a certified copy of a divorce decree can cost around $15 in San Mateo, or $25 if the file is elsewhere and they have bring it in for you. If you are asking for other parts of the divorce record, it could cost up to $40.
If you have not enclosed enough money to cover all the fees, the entire request will be returned to you and you will have to begin again. To avoid this, the court recommends that you make out a check containing the words "not to exceed" in an amount a bit higher than the fees required in case additional charges apply to your record request. The court will charge you only the correct amount when they cash the check.
How to Get Copies of Divorce Papers From Louisiana
Contact the Clerk of Court in the parish where you got the divorce.
Request a copy of your divorce papers from the Louisiana parish Clerk of Court. This can be completed over the phone, by mailing in a written request, or in person at the Louisiana Parish Clerk of Court office. (See Resource 2 for contact information for each Louisiana Parish Clerk of Court office.)
Pay the fee for your copy of the divorce paperwork. Fees vary from one Louisiana Parish to another. The Clerk of Court will take checks or cash as a form of payment.
Receive the copy of your divorce papers once the Louisiana Parish Clerk of Court has prepared the copy. You will get the divorce papers the same day that you request the papers if you request the paperwork in person. Otherwise you will receive your copies in the postal mail.
How Do I Obtain a Copy of Divorce Papers in Florida?
You can obtain a copy of a divorce certificate, divorce decree, divorce report or divorce record in Florida so long as the divorce was granted in Florida. VitalChek and the Florida Bureau of Vital Statistics provide certificates of divorce, and county courts provide divorce decrees and divorce records. Florida county court websites provide information on how to obtain a copy of divorce papers in Florida. Divorce certificates and divorce reports include a minimum amount of information and can be used to prove a name change or to remarry. A divorce decree includes the final divorce judgment, and a divorce record contains all information about the divorce proceedings.
Certificate of Divorce
The website VitalChek can provide a certified copy of a divorce certificate through the Florida Bureau of Vital Statistics. You can order a certificate for yourself or for immediate family members. Florida county courts keep divorce records for 60 days before sending them to the Bureau of Vital Statistics, so you may have to directly contact the county court for a divorce certificate for cases less than two months old.
To search for a certificate on VitalChek, enter the state, city, date, name on the certificate and the reason for requesting the certificate. You may also be required to upload an identification document, such as a driver's license or passport. You can pay the required fee through the secure website.
Divorce Report
The Florida Bureau of Vital Statistics can send you a copy of a divorce report. This abstract report does not include the divorce decree or a complete record of the case, but it can be used for legal purposes to prove that the parties are divorced. Mail a signed letter to the bureau that contains the names of the parties, the date of the divorce and the county in which the divorce was granted. if you are not sure of the date, the bureau can search from a range of years for a fee. Also include in the letter your full name, mailing address and daytime phone number and mail it to Bureau of Vital Statistics, Attn: Vital Record Section, P. O. Box 210, Jacksonville, FL 32231-0042. You will have to pay a fee for each certified report and an additional fee for rush orders.
Divorce Record or Decree
You can obtain a copy of a divorce record or a divorce decree in Florida from the circuit court clerk of the county in which the divorce was granted. The clerk keeps divorce records from June 6, 1927. You can search online for a divorce record or a specific document and then order that document online through the court's website. For example, you would search on the Miami-Dade County Court website for documents from a divorce that occurred in that county.
To order divorce records by mail, write a request that includes the case number, year of the case and the names of the parties involved. If you do not know the case number, you will have to pay a search fee. Courts charge a processing fee per page and a certification fee per document. Mail the request with your payment and a stamped, self-addressed envelope to the family court in the county where the case was filed. You can also request a copy of divorce papers in person during business hours at the county circuit court clerk's office.
How to Obtain a Copy of Divorce Papers in Alabama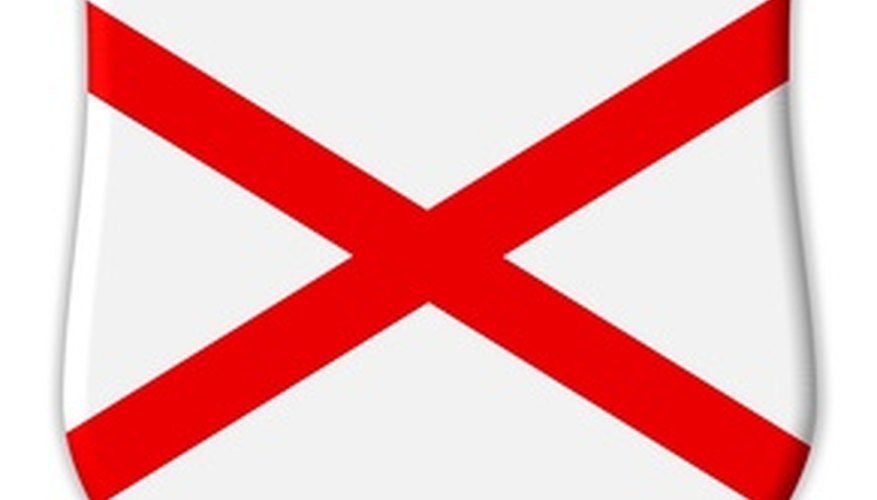 You can obtain some, not all, Alabama divorce papers directly from the court or from commercial companies providing this service. Other papers, such as evidentiary filings, remain in the possession of your attorney.
Available Filings in Alabama's Divorce Records Directory
Alabama's Center for Health Statistics maintains and issues certified copies of divorce certificates (sometimes referred to as "divorce decrees") from 1950 onward. You can order these in person, by mail or online through the Alabama Center for Health Statistics or from your county's Department of Health. These are public; anyone can order a copy of your divorce certificate if they know your Social Security number.
Alternatively, you can order a divorce certificate online on an expedited basis from one of several companies providing this service, the largest of which is VitalChek, a division of LexisNexis, the legal research service. VitalChek charges about $40 for an Alabama divorce certificate. Other companies also provide Alabama divorce certificates, but at a slightly higher cost. Whichever company you choose, be sure you know enough about them to trust them with your Social Security number.
Tip
If you need to get a copy of an Alabama divorce certificate issued before 1950, you'll have to go through the circuit court in the county where the divorce occurred.
Obtaining Other Divorce Papers
In the process of obtaining a divorce, you may have created a number of other filings that the state of Alabama does not keep once the divorce case has concluded. These may be written declarations of witnesses or declarations you or your former spouse have made in support of arguments relevant to child custody, child support, temporary protective orders and restraining orders. Both parties may also have submitted financial or other papers that have become evidence in court.
The state of Alabama does not keep any of this material; few states do. Your attorney, however, keeps these, usually for a long time because the documents may become relevant – in a subsequent appeal, for example. Most attorneys make these available at minimum cost, often for a photocopying charge of a dollar or less per page.
Collaborative Records
Sometimes, when a divorce is reasonably friendly and there are no contested issues, you and your spouse may decide to avoid divorce courts and divorce attorneys and conduct what is often called a "collaborative divorce." In these cases, the only divorce records that exist are the Alabama divorce certificate and those records you and your spouse have compiled in the process of coming to an agreement. In these cases, since there is no official record keeper, these records will exist only as long as you or your spouse decide to keep them. Divorce attorney Myra Chack Fleischer, lead counsel for Fleischer & Ravreby, recommends keeping them for seven years. At that point, she suggests, they serve little legal purpose and may only be a sad reminder of the end or your marriage.