Table of Contents:
Ohio Emergency Child Custody Laws
When a child has to be placed under emergency custody, it can be a frightening experience for both the guardians and the child. The state of Ohio only takes emergency custody when a child's safety is considered to be in danger. Knowing your rights and familiarizing yourself with the laws will help make this stressful situation easier to manage and navigate.
Circumstances that Necessitate Emergency Custody
In cases where the child in question has been abandoned, the state will have an emergency custody hearing. An emergency custody hearing will also take place if the child, the child's sibling or one of the child's parents is mistreated or abused or threatened with mistreatment or abuse. Once this determination is made by the police or Child Protective Services, the child will be taken into custody and an emergency custody hearing will be scheduled.
Jurisdiction
Only a child's home state can hold an emergency custody hearing. A child's home state is defined as the state where the child resides with his or her legal guardian and is educated and cared for. If the child is currently living somewhere else, Ohio is still considered the home state if he or she lived with a legal guardian in Ohio within the past six months and the child's legal guardian still resides in the state of Ohio.
If the child's home state is not Ohio, the court of the child's home state must first decline jurisdiction over the case in order for the state of Ohio to conduct a ruling. Federal law dictates the circumstances under which a home state may decline jurisdiction. In most cases, this is because the child is determined to have a significant connection with the state regarding his or her education, personal safety, care and/or personal and familial relationships. The state of Ohio is prohibited by federal law from overturning or modifying custody determinations made by the child's home state.
Determination to be Heard
The state of Ohio has the right to determine who is entitled or eligible to intervene or take part in an emergency child custody hearing. Those determined entitled or eligible will be given notice that a hearing will take place. Entitled parties minimally include any residential parent whose custody has not been terminated previously, and anyone who has physical custody of the child. Other applicants' suitability will be determined by the court at the hearing.
Temporality
Emergency child custody rulings are defined as temporary and the length of the custodial mandate is determined by the state. However, if no one contests the adjudication of custody, it may become permanent after a period of six months.
Virginia Emergency Child Custody Laws
Basis for Emergency Custody
Virginia Code Section 20-146.15 governs emergency custody procedures. A court can issue a temporary order of protection when it is determined that a child was subjected to or threatened with mistreatment or abuse. This includes abandonment, abuse, threats of mistreatment or abuse and child endangerment. The child in question need not be a resident of Virginia—simply being present in the state and subject to harm is sufficient grounds to grant Virginia courts jurisdiction in this matter.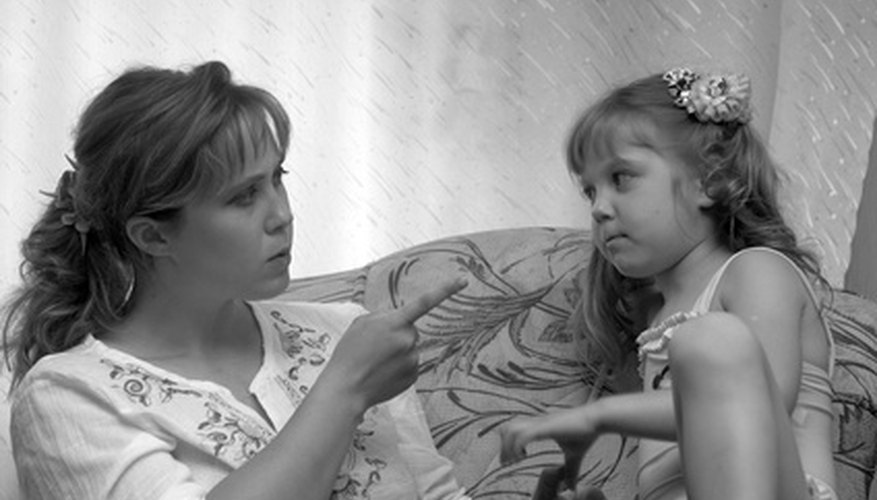 Enforcement
Virginia's temporary emergency jurisdiction over a child is affected by the existence of any other custody order. For example, the custody order of another state with jurisdiction prevails, if it exists. In this situation, Virginia would impose a reasonable amount of time for a party to enforce an existing order to obtain custody of the child. If no other custody determination is made or initiated, Virginia's order becomes permanent.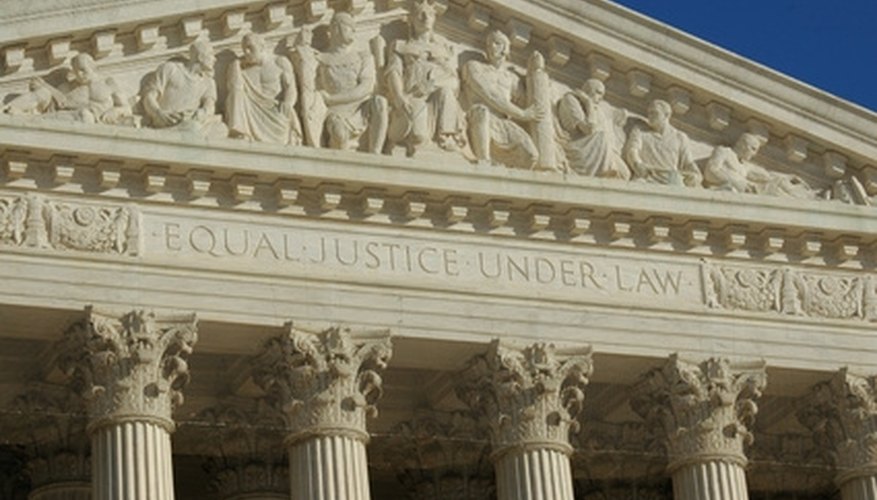 Procedures
A court only has the authority to issue an emergency custody order if the child is physically in the state. The child also must have been abandoned or otherwise subjected to mistreatment or abuse.
The court must also hold a full hearing to determine whether emergency custody is justified. In advance of the hearing, all relevant parties must be notified and given an opportunity to appear in court. In advance of the hearing, the court may issue a temporary custody order to protect the child's well being.
If another court has original authority, the court with emergency authority must contact the original authority and both courts must decide on the best way to protect the child.