Table of Contents:
Criminal Trespassing Laws in Arkansas
Criminal trespassing occurs when a person intentionally enters another's property without permission. In Arkansas, a person found guilty of criminal trespassing can be sentenced to varying fines and jail sentences depending upon the extent of the offense. However, the statute also sets forth several defenses that, if proven, would make a person innocent.
Criminal Trespassing
Under Arkansas statute 5-39-203, criminal trespassing occurs when a person unlawfully enters either someone's property or vehicle. Such an offense is a Class C misdemeanor. However, the crime is considered a Class B misdemeanor, more severe, if the vehicle is used as a residence, such as a motor home or RV, or the property is or could be lived in. (Reference 3)
Additionally, according to 5-39-305, a person can also commit criminal trespassing in vacant or undeveloped land located just outside a town or city boundary line. If the land is designed for crops or is surrounded by fencing, a person can only enter with the owner's written consent. Any violation is a Class C misdemeanor, unless the land is clearly marked with 'Keep Out' or 'No Trespassing' signs. In that case, the trespass is a Class B misdemeanor. (Reference 4)
Punishment
If a person is found guilty of criminal trespassing as a Class C misdemeanor, he may face up to 30 days in jail. (Reference 1) A court may also order a fine in addition to the jail sentence. As of July 1, 2009, the maximum fine for a Class C misdemeanor was raised from $100 to $500. (References 1, 2)
When the trespass was a Class B misdemeanor, a guilty person faces up to 90 days in jail. (Reference 1) The maximum fine also increased on July 1, 2009, going from $500 to $1000. (References 1, 2)
Defenses
Arkansas' code does include several defenses to criminal trespassing. If a person can prove one of the defenses permitted under 5-39-305(c), he will be found not guilty. Applicable defenses include: (1) the accuses was the owner's invited guest, with permission to be on the property, (2) the property was public land or private land open for public use, (3) the accused was on the property to conduct legitimate business or to protect public health or public safety and (4) the accused entered the land accidentally and was not aware that he was trespassing. (Reference 4)
Iowa Criminal Trespass Laws
Iowa Criminal Trespass Definition
Under Iowa law, criminal trespass encompasses several acts, most notably: (1) entering or remaining on property without justification after being notified or requested to abstain from entering or to vacate the property by the owner; and (2) entering on property without the owner's express or implied permission and wrongfully using, removing, damaging or altering anything on that property. Iowa trespass law defines "property" as any land, dwelling, building, vehicle or other temporary or permanent structure, whether privately or publicly owned.
Hunting, Fishing, Trapping
Under Iowa law, criminal trespass includes entering or remaining on another's land without the owner's express permission with the intent to hunt, fish or trap on or in the property. However, Iowa law provides an express exception to this prohibition for situations involving the unarmed pursuit of game or fur-bearing animals that are lawfully injured or killed elsewhere and that subsequently come to rest on or escape to the property of another.
Railway Property
Under Iowa law, criminal trespass includes entering or remaining on railway property without lawful authority or consent of the railroad corporation controlling that property. It is not a trespass, though, for a person to pass over a railroad right-of-way (other than a track, bridge, railroad roadbed or railroad yard) if: (1) that person is unarmed; (2) that person has not been notified or requested to abstain from entering on or to vacate the right-of-way; and (3) the passage over the right-of-way does not interfere with the railroad's operation.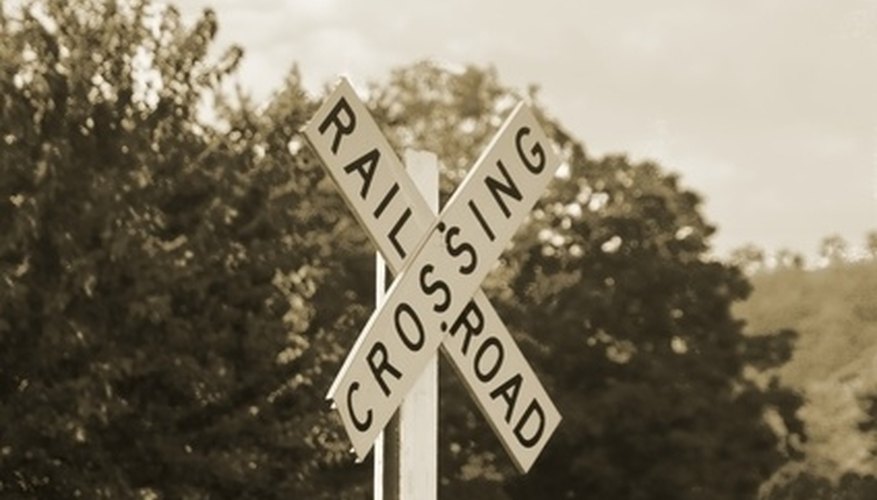 Defenses
Under Iowa law, a person has a "privilege" to enter another person's land without permission under certain circumstances. A defendant accused of criminal trespass can assert privilege as a defense to the crime. In particular, a person is privileged to enter on the land of another (without committing trespass) for the sole purpose of retrieving personal property that has accidentally landed on that land if he: (1) takes the most direct and accessible route to retrieve his property; (2) exits the land as quickly as possible thereafter; and (3) does not unduly interfere with the lawful use of the property.
Georgia Criminal Trespass Laws
Personal Property
Under Georgia law, it is a criminal trespass to knowingly and maliciously interfere with another person's use of personal property without consent. The mental components of "knowingly" and "maliciously" mean the act of interference must be intentional, as opposed to an involuntary act such as sneezing or an accident. The act must also be intended to interfere with the other person's enjoyment. If anyone intentionally damages another person's property and that damage exceeds $500 in value, this is also criminal trespass under Georgia law.
Real Property
Georgia also defines criminal trespass in relation to real property. It is unlawful to enter someone's land or premises after having been warned by the owner not to or to remain on the property or premises after having been told to leave by the owner. It is also criminal trespass to enter a person's land or premises with the intent of committing any unlawful act. Georgia's criminal trespass law is written so that in addition to trespass on land, entering any kind of vehicle under circumstances that would constitute criminal trespass on land is also criminal trespass.
Military Memorials
It is also criminal trespass in Georgia to deface, mutilate or defile any grave marker or memorial of any armed service member that is privately owned or located on privately owned land. This definition includes any member of the armed services of the state, the United States or the Confederate States of America. It is criminal trespass to deface any monument that commemorates or recounts armed service.
Punishment
Criminal trespass is a misdemeanor in Georgia. Under Georgia law, any misdemeanor is punishable by a fine of up to $1,000, by imprisonment for up to 12 months or both. If the sentence is less than six months imprisonment, the sentencing judge has the discretion to allow the sentence to be carried out through weekend confinement or confinement during nonworking hours. The sentencing judge has wide discretion in such cases to determine the parameters of the confinement.