Table of Contents:
How to Apply for Pennsylvania Medicaid
Step 1
Download and print the Pennsylvania Medicaid application form through the Pennsylvania Department of Public Welfare's website, at dpw.state.pa.us. If you do not have access to a printer, you may also go to your county's health and human services office.
Step 2
Check what type of benefits you want to receive. If you are applying solely for Medicaid, choose "medical assistance." You will have a series of yes or no boxes to fill out on the medical assistance application, which will cover areas such as language, migrant worker status, permanent home, housing assistance and whether you have received a disqualification from receipt of services.
Step 3
Enter your personal information, including your first name, middle initial, and last name. You will need to enter your address, how long you have resided at the location, telephone number, and previous address. You will also need to enter whether or not you have received benefits in another state or if you have used another name or social security number.
Step 4
Fill in information for each member of your household, which includes anyone who lives at your address. You will need to enter the first and last name of each individual, whether they are applying for medical assistance, other names used, date of birth, gender, social security number, how they are related to the applicant and their educational level. You will then need to enter their veteran status, marital status, race, whether or not they have a Pennsylvania Access Card, the name on their birth certificate, mother's maiden name, and a state identification number.
Step 5
Complete the criminal history inquiry. Although those with a criminal record can still receive benefits, they must comply with all court orders, probation requirements, parole, and be on time with payment of court or other fines.
Step 6
Continue to answer questions about citizenship, sponsorship, if anyone in the household is a student, in the military, a widow or directly related to a veteran. Answer questions regarding disability status in regards to medical attention, drug or alcohol problems, health sustaining medication, social security, mental disability, and domestic violence.
Step 7
Complete the employment and income information that goes over self-employment, number of hours worked, and asks whether anyone in the household worked in the last five years. You will need to include a work history. Provide verification of household income, including pay stubs, unemployment forms or other documentation to verify the income for each working member of your household.
Step 8
Enter information about other medical insurance, loss of job, and if anyone is pregnant or seriously ill in the household.
Step 9
Include information about property ownerships, including home, car, truck or motorcycle, life insurance policies, and burial plots.
Step 10
Enter information about your unpaid medical bills, as well as paid medical expenses three months prior to the application date.
Step 11
Include information about your household expenses, including utility costs, energy assistance, meals and shared expenses. You may need to provide verification of expenses, including rent, property taxes, insurance, lot rent, and utilities.
Step 12
Sign and date the application form and either bring it into the county office or send it via mail.
How to Apply for Medicaid in Texas
How to Apply for Medicaid in Texas
Dial 2-1-1 on your home or cell phone to find out what State and Federal benefits you are eligible for. 2-1-1 is a free nationwide feature that gives information on specific services offered in your local area, such as child care assistance, Medicaid and food stamps.
Call or visit a local office to pick up and complete an integrated application for benefits or to get more information. You may find a list of Texas offices in the Resources section.
Gather all your supporting documentation for everyone in your immediate household who will use the benefits. This documentation will be needed when you complete the application and when you meet with your counselor during the face-to-face interview. Documents you may need are: birth certificates, social security cards, drivers' licenses, utility bills, child support orders, W-2 forms, pay stubs or proof of unemployment, social security or disability benefits, as applicable.
Make sure to provide a reliable, working telephone number so that you may be contacted for further information or to schedule appointments.
Create a folder for all your Medicaid paperwork and supporting documents. Always make copies of anything you turn in to the Medicaid Office and keep for your file.
Show up at your interview well groomed and dressed neatly. You don't have to wear a three-piece suit or stiletto heels, but showing that you care about your appearance goes a long way and creates a positive first impression. It gives the benefits counselor the idea that you are someone who, despite your current obstacles, will overcome and do what's necessary to get back on track.
How Do I Apply for Medicaid in Michigan?
Step 1
Check your eligibility. Michigan.gov explains that Healthy Kids is a Medicaid program for low-income pregnant women and children under age 19. In addition, you can get Medicaid if you are eligible for Social Security disability, or if your family meets the state's income limits for assistance. If you have access to the Internet, you can see if you qualify at mfia.state.mi.us/mars.
Step 2
Gather your information. According to the Michigan Department of Human Service's website, you are required to submit check stubs and child support statements for proof of income. In addition, if you are seeking Medicaid due to a pregnancy, you need proof of your condition from a physician. Tell DHS about any other health insurance you have; that other coverage does not automatically disqualify you.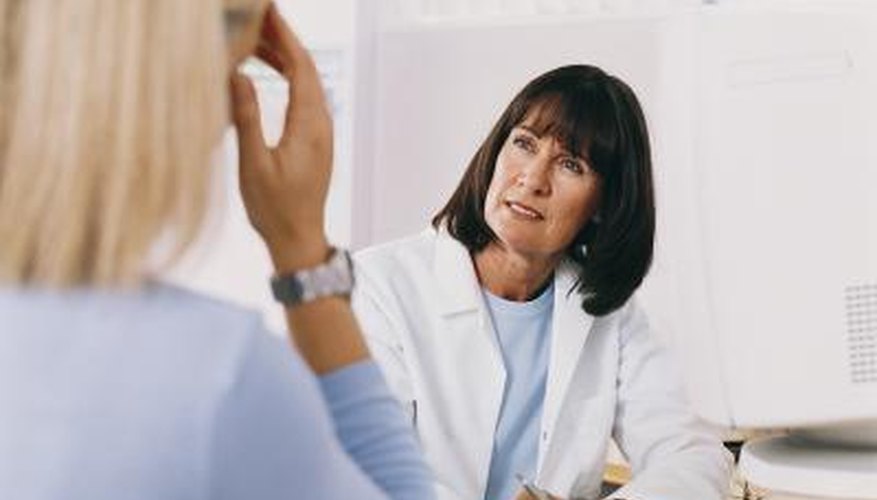 Step 3
Visit your local Department of Human Services for a Medicaid application, which you can fill out at the office or take home and return later. According to the Michigan DHS website, if you're disabled you can request a DHS employee come to your home to assist you with your forms. You also can mail or fax the application to your local DHS office; remember to include your proof of income and other documentation.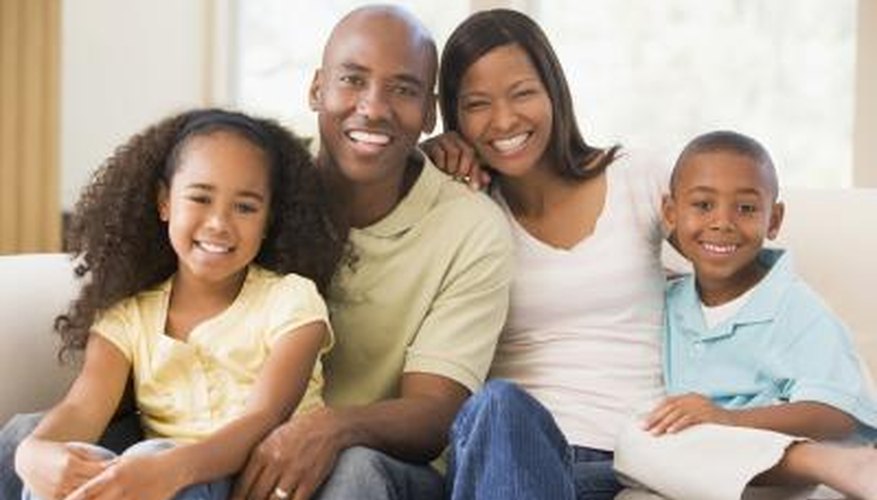 How to Apply for Nevada Medicaid
Step 1
Obtain and complete the application form for Medicaid (see Resources for an online form to print out). Be prepared to provide details about everyone who lives in your household. You will need to provide social security numbers, how much income is earned, work history, resources, living expenses and medical information for each member in your household. You can also obtain an application form by picking one up at a Nevada State Welfare District Office nearest to you, according to Nevada Covering Kids & Families, a non-profit community health and education organization. To find the closest district office to you, see Resources.
Step 2
Gather supporting documentation required by the Nevada Medicaid program. Refer to the link under Resources for a list of documents you will need to submit with your application. Examples of documentation that you may be asked to show are proof of identification, citizenship, Nevada state residency, work earnings and other income, and resources and expenses. All submitted documents will be returned to you once your application has been processed.
Step 3
Submit your application and documentation to your local welfare district office for processing. You may send your application in by mail, or bring it to your local district office personally.
How to Apply for Maryland Medicaid
Step 1
Review the groups that are covered by Maryland Medicaid to see if you fit into any of the categories. Eligible groups must have low incomes and resources and typically consist of pregnant women, families with children, older adults, the disabled and women with breast or cervical cancer, according to the DHMH. Keep in mind that this will only give you a general idea as to whether or not you qualify; you must apply to find out for certain what your Medicaid eligibility is.
Step 2
Prepare documentation needed to apply for Maryland Medicaid. You will be asked to show proof of U.S. citizenship or legal status (for non-citizens and aliens), Maryland residency, income, assets and private health insurance (if applicable).
Step 3
Locate your local Department of Social Services by logging onto the Maryland DHMH website.
Step 4
Call your local DSS office, before going there, to find out its business hours, whether an appointment is necessary or if you can just walk in, and to confirm if there are additional documents or information you need to bring with you to the application review.
Step 5
Bring the documents and paperwork that you have prepared and go to your local DSS office to fill out a Medicaid application. After you complete and submit the application, you will be interviewed by a caseworker who will review your application, ask to see your evidence documents and determine whether or not you are eligible to receive Medicaid benefits.
How to Apply for Medicaid in Massachusetts
Step 1
Determine your eligibility for MassHealth through the Mass Resources website. Click "MassHealth" under "Eligibility Checks" on the right side of the page. On the new page, click "Begin the MassHealth Eligibility Check."
Step 2
Complete the short questionnaire on the next two screens that assesses your financial and medical situation. The questionnaire asks your age, immigration status, benefits you receive and other general information.
Step 3
Obtain a Medical Benefit Request application from the Massachusetts Office of Health and Human Services website. Or call the MassHealth Customer Service Center at 1-888-665-9993 and request an application be mailed to your home.
Step 4
Fill out the application. Answer all questions that pertain to you and your family. Sign and date the application.
Step 5
Gather required documentation. This includes proof of U.S. citizenship or resident alien status and proof of income, such as tax returns and pay stubs. Make copies of all required documents.
Step 6
Return the application and copies of your documents to:
MassHealth Enrollment Center
Central Processing Unit
P.O. Box 290794
Charlestown, MA 02129-0214
How to Apply for Illinois Medicaid
Step 1
Locate the nearest Department of Human Services (DHS) in Illinois. You can pick up an application at the nearest DHS facility or download and print an application from their website. To find an office near you use the office locator search tool located on the bottom of the web page or call DHS at (800) 843-6154. (See References for the exact web site).
Step 2
Complete your application, sign it and return it to the nearest DHS. Applications can be faxed back, mailed in or hand delivered.
Step 3
Go to your interview. You will be asked to come in for an interview. Bring supporting documentation such as identification, proof of residence, proof of income and proof of social security numbers for those listed on the application. Those that can't physically make it in to the interview can schedule an interview by phone.
Step 4
Receive notification by mail determining your eligibility. If you are eligible your notice will also include the date your coverage begins.
How to Apply for Medicaid in New York
Step 1
Review your monthly income to verify that you qualify for Medicaid in New York. Medicaid eligibility hinges on your family size and monthly income. In 2010, single New Yorkers could qualify for Medicaid if they did not make more than $707 per month. For a family of four, families could not make more than $1,219. These restrictions could change; contact the New York Department of Health for the most current requirements. Call 866-881-2809.
Step 2
Gather the following information: birth certificates for each member of your family, paycheck stubs and other proof of income (such as Social Security benefits), proof of residency and any insurance information if you carry other health insurance.
Step 3
Contact your local Department of Social Services. Each New York county has an office; see the Department of Health's website (see Resources) for a comprehensive list. New York City residents must contact the Human Resources Administration. If desired, you can mail the application to your local office address.
Step 4
Provide the customer service representative with information about your income, family members, insurance and residency status.