We use records received or created by government to, among other things, determine land titles, find people, learn what consumer products have been recalled, and report what happened in courts and council meetings. To further open government and the certainty of land titles, most states and the federal government have laws affording public access to most of its records. You can get public records by Internet, in person or by mail.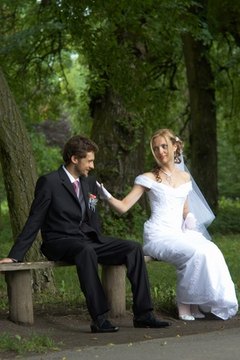 Determine who keeps the records you seek. In most states, find the local clerk of court for court records. The Centers for Disease Control maintains a web page (see Resources) with links to the offices in each state which have birth, death and marriage records. For instance, county register of deeds offices in North Carolina have these records. Local governments preserve minutes of meetings of their boards and councils. For records on particular subjects, go to the agency that regulates the subject.
Go to the website for the office or agency. Search for the register of deeds in the county where the land lies or an individual was born or married or died. Find the link on city or county government websites to agendas and minutes of meetings. Federal and state agencies post many publications and reports online.
Visit the office or agency if the record you seek is not available on-line. Arrive no later than one hour before the office closes. Ask for the records custodian or someone who can pull the records. Provide the party's name if you seek land records, court papers or applications and the title or type of document you seek.
Request the record in writing if you cannot get it by Internet or from the office. Go to the website of the agency, and click on the link for public records information. For federal public records, submit a written Freedom of Information Act request to the agency whose records you seek. Click the link to the agency's Freedom of Information Act webpage for contact information. Depending on the site, you can submit your request by email. Specify the document or information you seek.