Although most marriages end in divorce, many couples get a legal separation to try and salvage their relationship through counselling and other avenues, or as a stepping stone to divorce. Legal separation requirements vary by state and in some states legal separation laws do not exist. Kansas has legal separation statutes.
Definition of a Legal Separation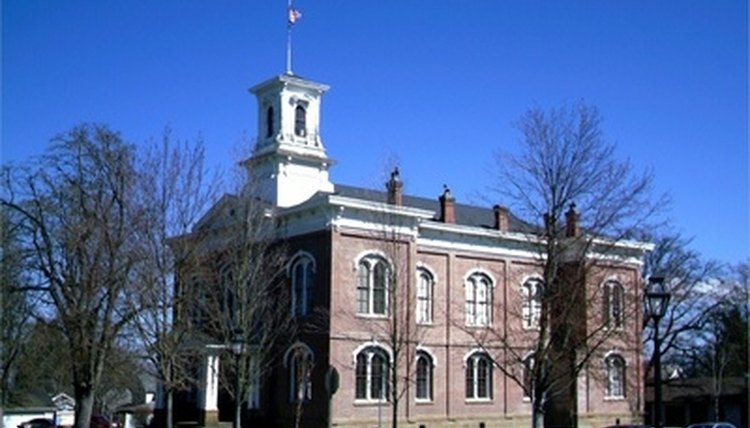 Legal separation is a formal request by a married couple to legally live apart until a decision is made either to reconcile or file for divorce. Under Kansas law, the court may order spousal or child support as part of the separation agreement.
Grounds for Legal Separation
The only grounds allowed by the state of Kansas for filing for legal separation are incompatibility, a diagnosed mental illness, or a failure to perform a marital obligation or duty. Both parties must show that they meet the aforementioned criteria.
Prerequisites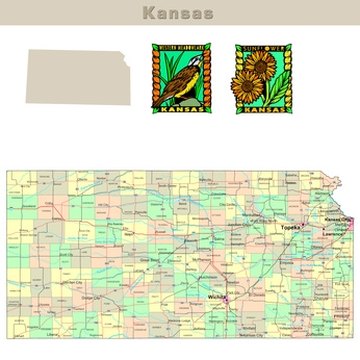 USA states series: Kansas. Political map with counties image by Stasys Eidiejus from Fotolia.com
Spouses must prove they resided in the state of Kansas for 60 days immediately prior to filing for legal separation. This requirement is meant to ensure that a married couple does not enter Kansas strictly for the purpose of getting a legal separation.
Terms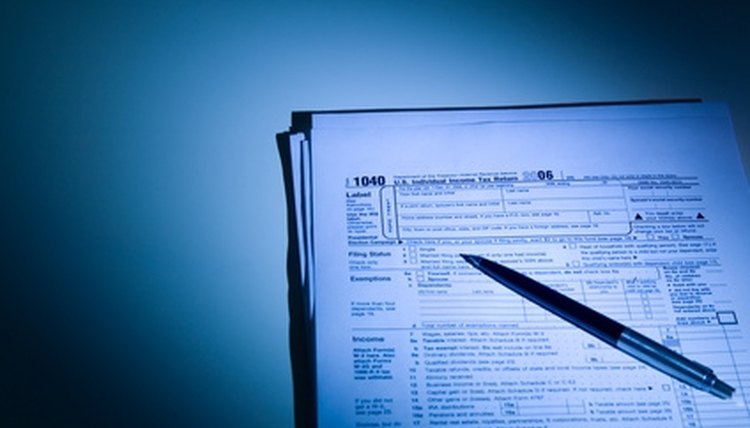 A legal separation is similar to a divorce in that the court may set specific terms for one or both of the spouses. Items that can be court ordered under the terms of a separation agreement include property rights, debt, alimony, child support or visitation, and how dependant exemptions are handled when income taxes are filed.
Separation Agreement Samples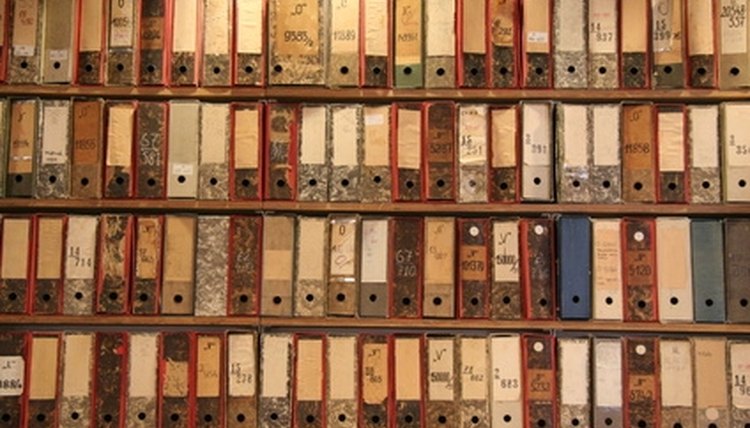 Although you can find examples of legal separation agreements on the Internet, look at sample agreements at the local county courthouse library or the local library for examples that will be more specific to the state of Kansas. (You can also requested through an attorney.)
Understanding Legal Separation Agreements
Becoming familiar with the structure of legal separation agreements provide a valuable aid for spouses choosing to prepare their own legal documents. Understanding the structure of separation agreements also aids spouses during settlement negotiations.